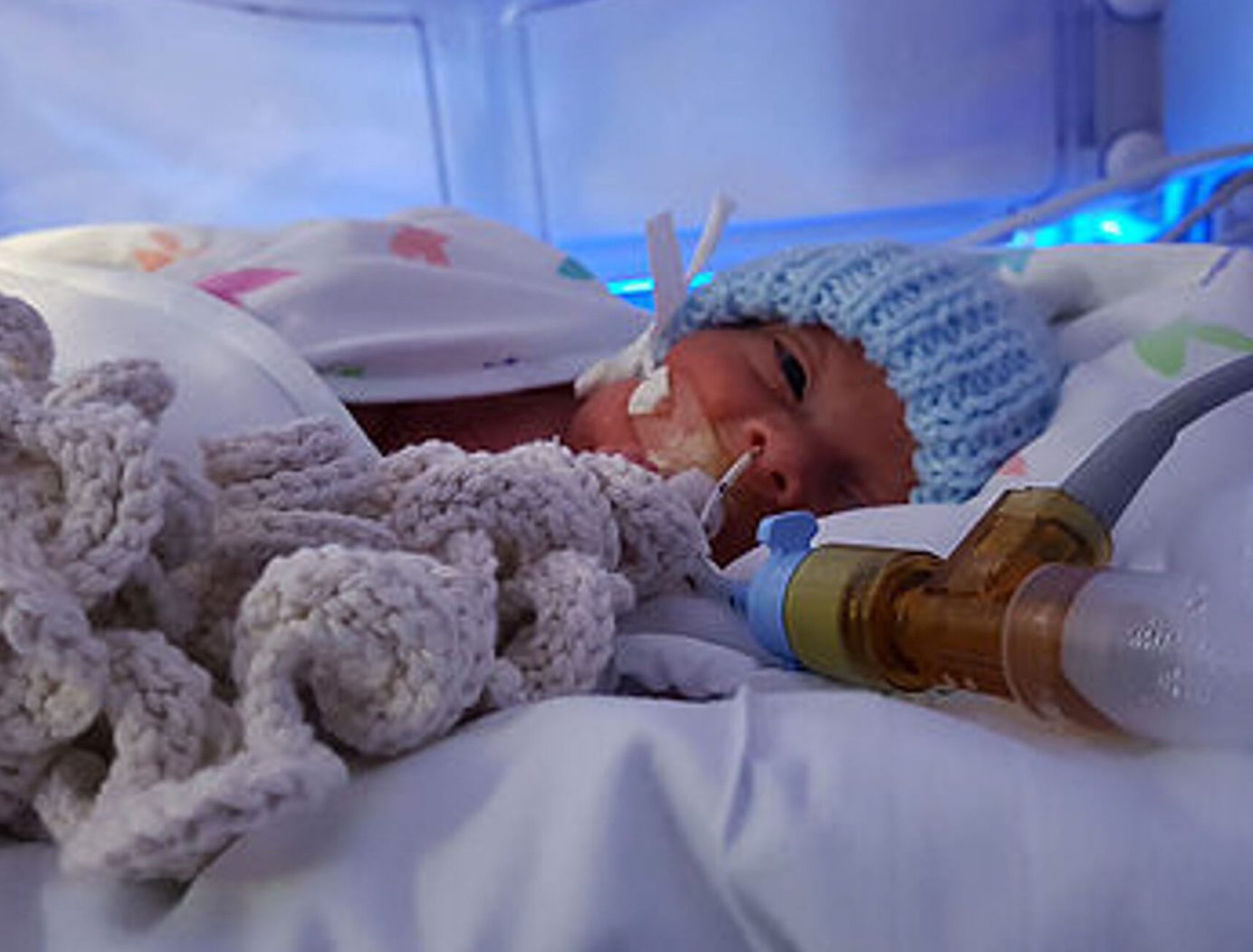 Mum's Perspective: Theo's Story
When Theo was born premature, parents Lisa and Phil had their lives turned upside down. Both wrote an account of the journey they faced. Here, mum Lisa tells us her account.
Phil and I have been married for 15 years and never been able to get pregnant naturally. We've had various cycles of IVF, but four years ago decided as a family that we would stop trying for another baby. We were grateful and blessed to have our 12-year-old son Jack so we agreed that we wouldn't have any further treatment. In January 2017 we were completely shocked to find out that I was pregnant. It was the most amazing news and we were all so happy and excited.
Our baby boy Theo was born unexpectedly at 25 weeks gestation. He weighed just 1lb 14oz (850g). He was ventilated at birth and taken straight to NICU. After two days on the postnatal ward, I was told I was being discharged. It was an extremely difficult and traumatic time for our family, we didn't know whether our baby would survive.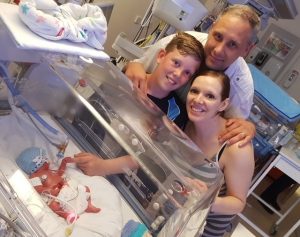 We are a very close family and get strength from each other, but this was the most difficult time of our lives and we were all separated. Theo was in NICU, Phil and our other son Jack had been going home and now I was being discharged.
I had no idea what I was going to do but I knew I couldn't leave Theo, he needed me and I needed him! When you have a baby, you shouldn't have to leave them. It is usually such a happy family time. Our lives had completely been turned upside down overnight. Not only were we worried about Theo, we were also worried about what we would do as a family, where would we stay and how would we be able to stay together, close to Theo.
We were told that we had a room at the Ronald McDonald House on the day I was discharged. Phil, Jack and I came to look round and get the key to our room. I cried the whole way around, I was so overwhelmed with emotion. I couldn't believe that we had a place to stay as a family, so close to Theo and free of charge. We could now concentrate on Theo and getting through our NICU journey without worrying where we would stay.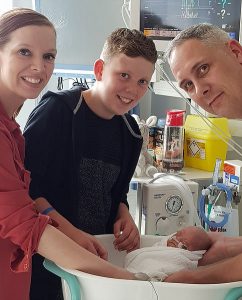 Our son Jack enjoyed his time at the House, it gave him a retreat from the hospital environment. We gave him the choice of going home or staying at the Ronald McDonald House, he chose the Ronald McDonald House because he wanted to be together as a family. It is so important for children to have some stability and a bit of normality at such a difficult time.
After 111 days, we got to take our new baby boy home! Theo's still got a long journey ahead of him, he's got chronic lung disease, is severely deaf in both ears and had a couple of severe bleeds on his brain, which we will hope and pray don't have any lasting damage…but with a strong family behind him, the world will be his oyster!
There isn't enough we can do to thank the NICU and Ronald McDonald House Charities for what they did for Theo and us. We are raising money for St Mary's Neonatal Intensive Care Unit in Manchester, without whom, Theo would not be alive today. We are also raising money for Ronald McDonald House Charities, who took us in for 111 days (completely free) so that we could be close to Theo and spend every waking hour with him, whilst being able to stay together as a strong family unit.
Help us provide free home away from home accommodation to support families with children in hospital with a donation.