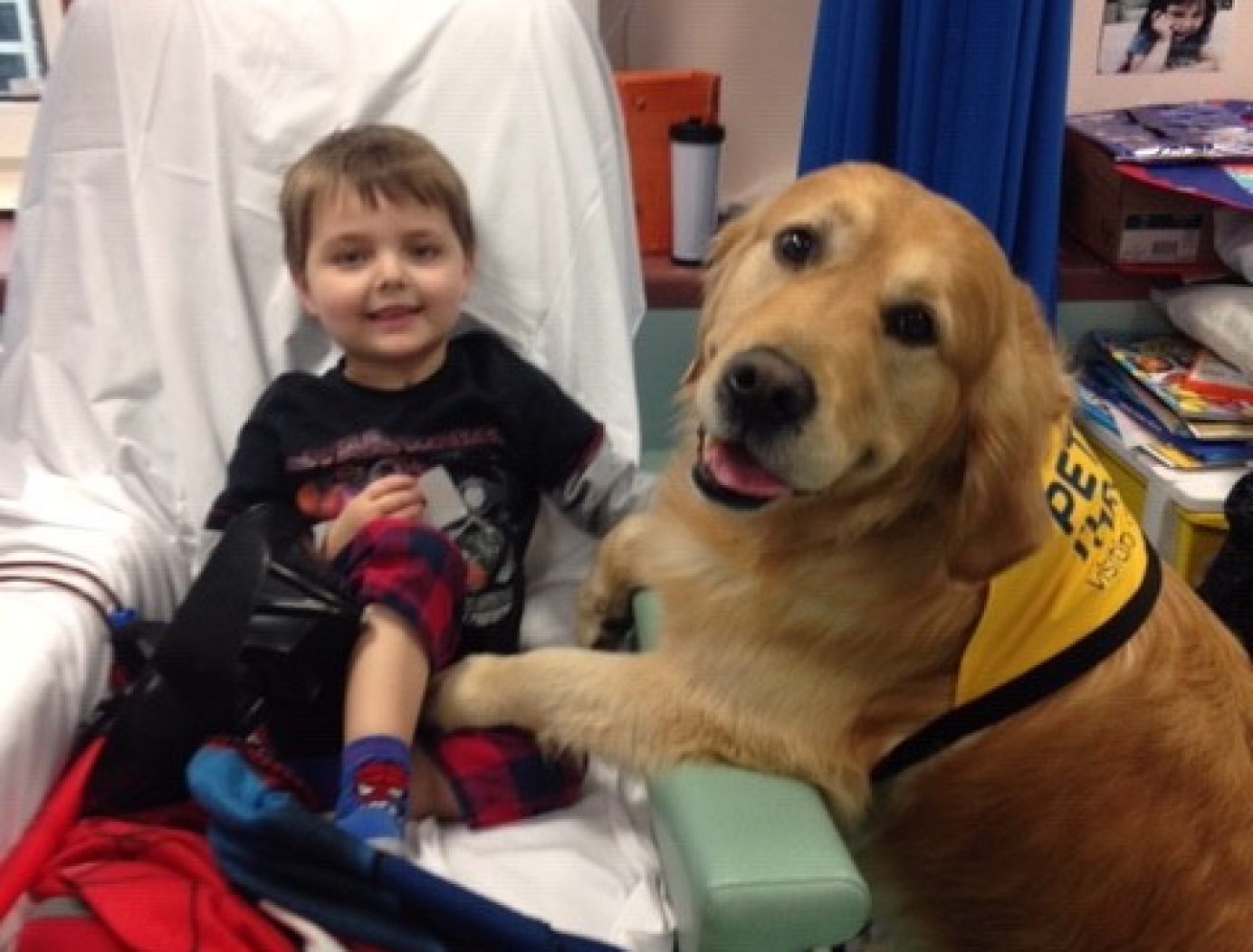 Mum's Kidney: 2 Transplants - James' Brave Story
James was diagnosed with Restrictive Cardiomyopathy, a rare form of heart disease when he was just three years old. His family were told that James' only option was to find a new heart and they waited 15 months for a suitable donor. The heart transplantation went well but during the long nervous wait for a donor, James became extremely ill and suffered complete kidney failure. Again, his only course of action was to find a new one and so his mother Kate, donated one of her kidneys to save him.
"It felt like a natural thing to do," said Kate. "It was such a relief to discover that I was a viable match. I was scared about the operation due to the risks involved but I was more worried about James. He had been unwell for so long that I just wanted him to be better.
By the time of the surgery, I was mentally prepared for it. I was very relieved when I got the call to say his operation had gone well, and when he did his first wee that was very exciting! His kidneys hadn't been working at all for such a long time that it made everything worth it and he felt so much better so quickly!
Kidney transplant patients feel better within a few days; they're still healing from their operation, but they can eat and drink what they want, which is such a change because being on dialysis is very restrictive. James was only allowed 180ml of water a day – he was always desperately thirsty and feeling sick a lot.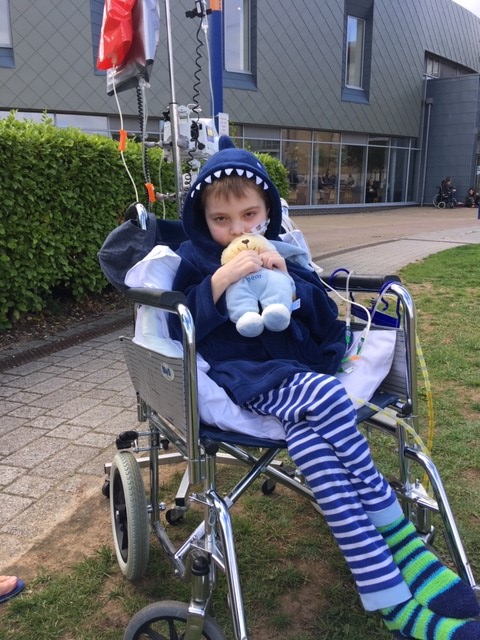 "My recovery was tough, and it took about eight weeks for me to feel well again. To start with, I was in pain and felt very tired, but I knew that was going to be the case. I made sure I had enough help at home and just concentrated on getting well. More importantly, James felt so much better and my kidney gave him a new lease of life. Within months he was able to go back to school and get on with his life which was fantastic!"
"After his kidney transplant James was fine and home for about a year and a half and then he started to get poorly again," said Kate. James was diagnosed with a Crohns-like condition triggered by the Epstein Barr virus, which was caused by his immune-suppression whilst taking anti-rejection drugs.
"He's a medical conundrum and we're doing our best to get to the bottom of what's wrong. The doctors say James is a walking miracle and is like a cat with nine lives. He is a complex medical case to solve and everything takes time; thankfully James is very resilient.
"The Ronald McDonald House Southampton has been a real lifeline for us. The House is an oasis and refuge away from the hospital. It's where you can be by yourself to prepare for the time ahead. When James was in intensive care, it helped me to have my own space to get some sleep and relaxation. You need proper rest. You can't sleep properly on the ward with the machines beeping and babies crying. After a few weeks of being there, it's very difficult for anyone to carry on, and you're much better after a night's sleep.
"There are times when you need to stay right next to your child but there are times when you don't. James knows that we're sleeping at the House and it's a five-minute walk away and we'll be with him when he needs us. There's a phone in the room at the House and the hospital can get a hold of us at any time. James has that reassurance and that's important to him.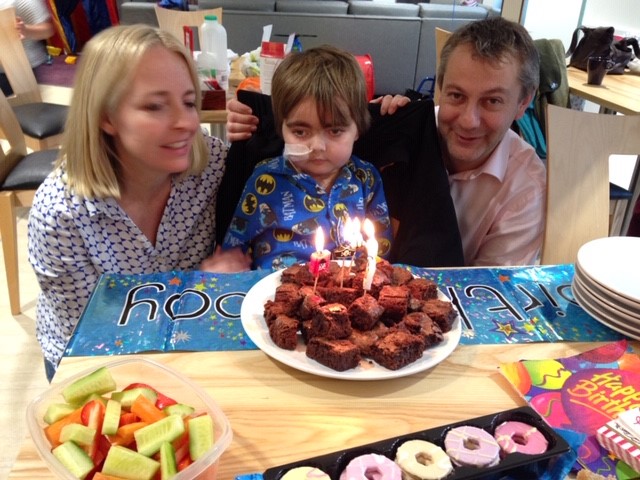 "The staff at the House are lovely and supportive, especially when you're going through tough times. They're not intrusive and there's always someone to talk to if you need to, even late at night. There are a lot of children with complex medical conditions and you get to know other families at the House. We support each other. It's important to keep talking and get stuff off your chest.
"Earlier this year when James was just nine years old, he would spend his mornings and nights in the hospital for treatment. He was allowed out in the afternoons and that's when he was able to come home or go to school so he could see his friends.
I was with James every day and my husband and I would alternate nights so there was always one of us close-by staying in the House. Now he's been discharged from the hospital and we were finally were allowed to go home properly as a family, but we will never forget how useful the Ronald McDonald House was to us.
"Everyone thinks transplant is a magic wand and ironically heart transplants are one of the easiest operations to do, but the hearts themselves are very difficult to come by. A lot of people do very well and have many years of good health but some people like James are unlucky and suffer complications that really set you back."
Given the family's experience, Kate has become an advocate for the charity Live Life Give Life, which raises awareness of organ donation in the UK.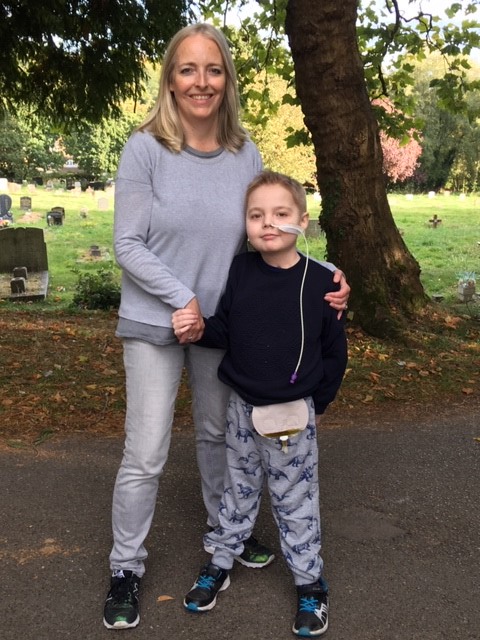 Help us provide free home away from home accommodation to support families with children in hospital with a donation.