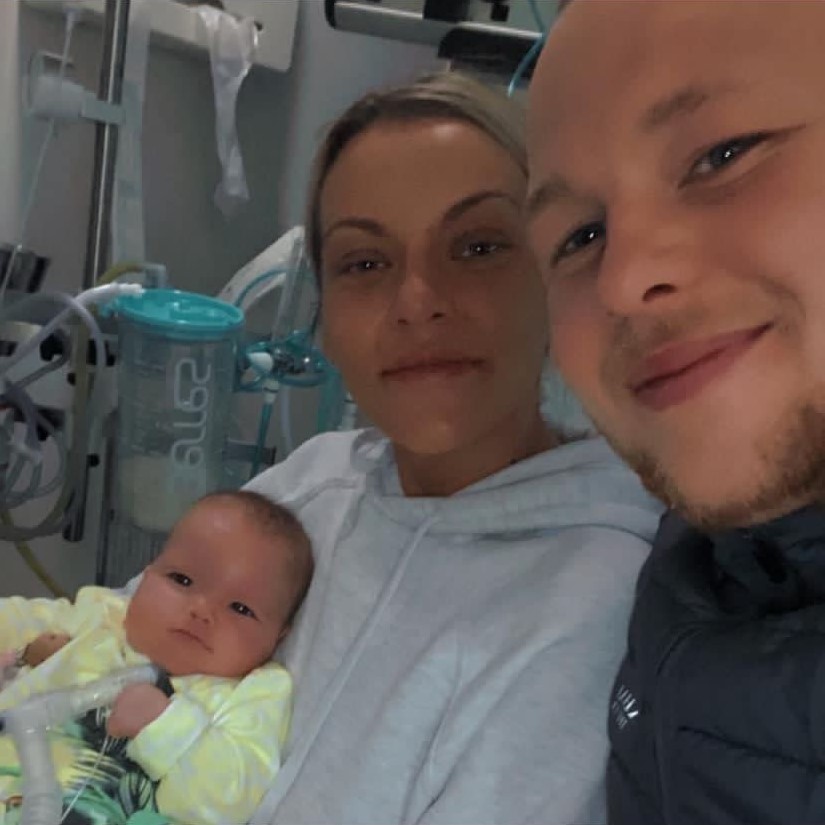 More time with our baby girl: Araya's story
On 4 December 2022, I gave birth to the most perfect little girl I'd ever laid eyes on; Araya. After nine long months of planning and preparing for her to enter the world, she was finally with her dad Zak and me and we both couldn't have been any happier. As the hours after her birth passed, it dawned on us both that something wasn't quite right with Araya and our happiness was to be short lived.
The doctors at Tameside Hospital came to speak with us, explaining that they had noticed some unusual things with Araya. They had discovered that her eyes were wide set, she was missing a fingertip, was unable to make any expressions with her face and was unable to swallow. Zak and I were beside ourselves as the doctors told us this news, indicating that all symptoms pointed to some form of syndrome that would require genetic testing to diagnose.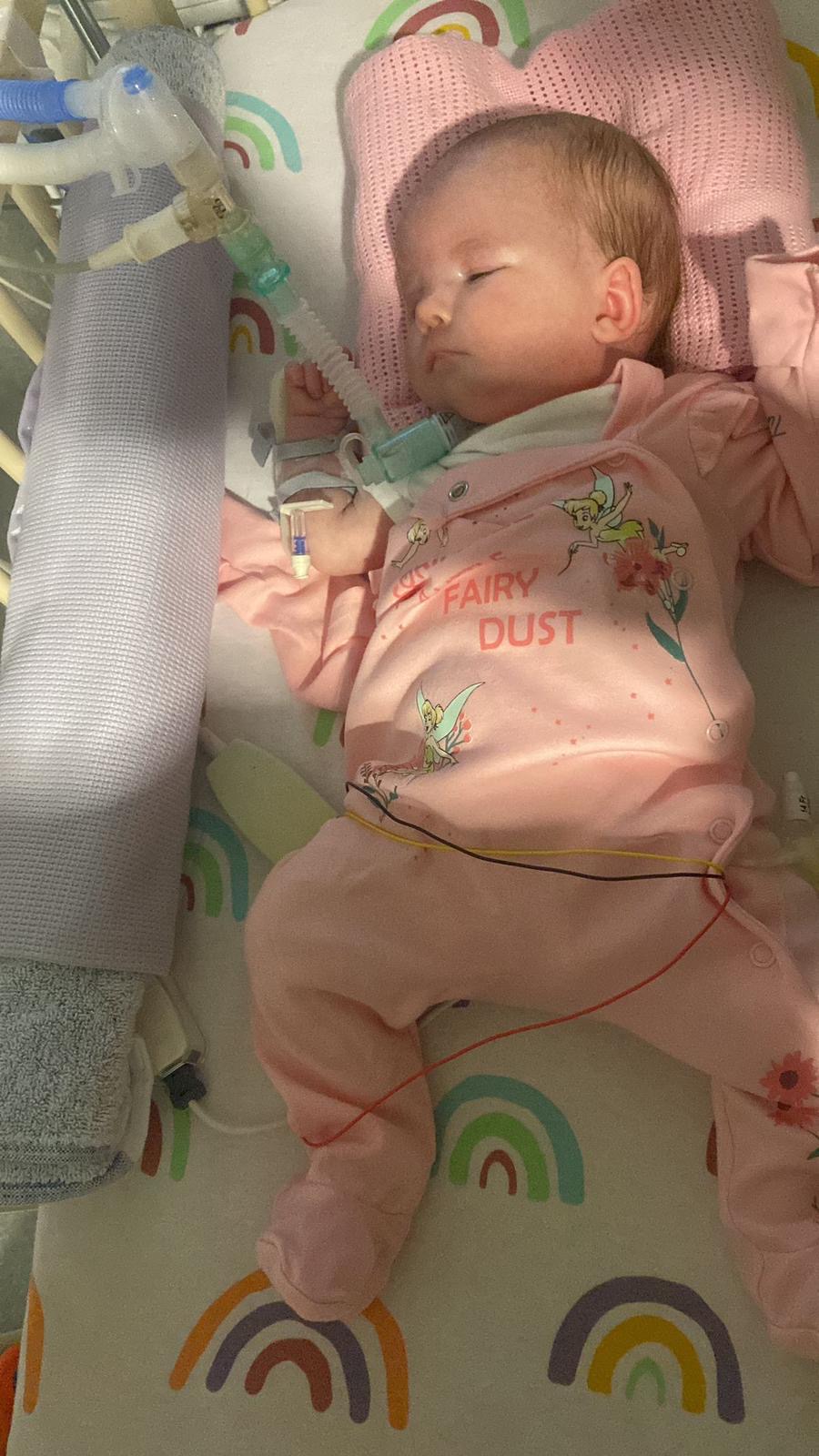 With the testing process and MRI scans needed, Araya would have to be transferred to a specialist hospital and we waited for a bed space at Saint Mary's Hospital in Manchester. At the end of December, as we waited, Araya suddenly took a turn for the worse, and I can say that we had never felt fear like it before in our lives. I genuinely thought that we would be saying our goodbyes to our baby girl – but she had other plans.
The team at Tameside Hospital managed to intubate Araya but she needed to be treated on an intensive care unit (ICU). As we were still waiting for a bed at Saint Mary's Hospital, we were transferred to our nearest ICU at Royal Oldham Hospital. It was there that Araya spent five days being cared for before she was finally able to be transferred to Saint Mary's Newborn Intensive Care Unit (NICU).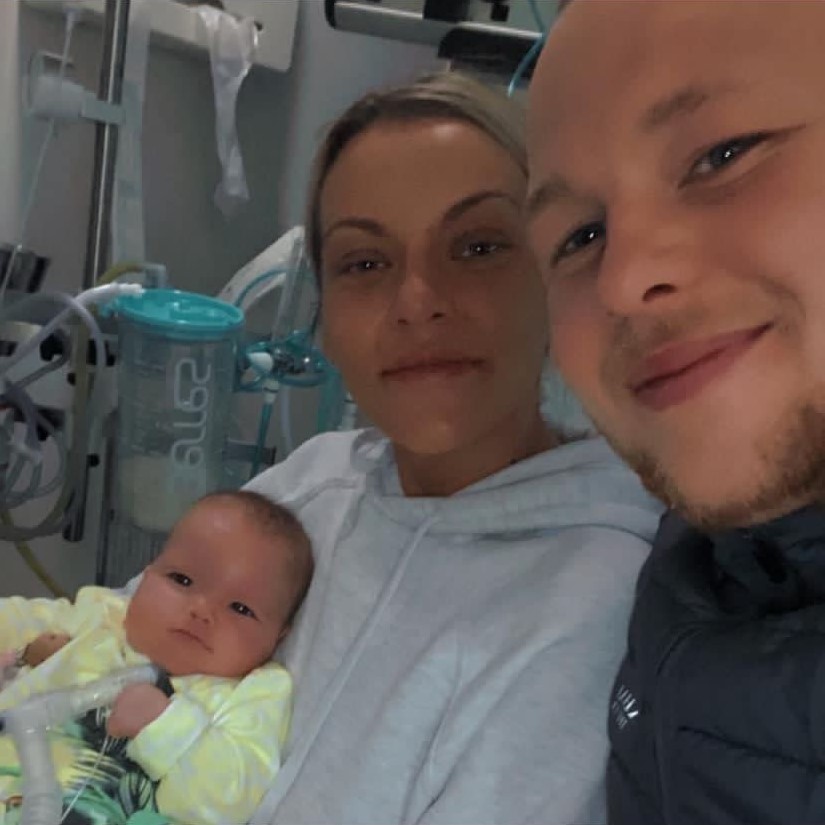 Shortly after arriving, the doctors began their genetic tests and scans on Araya, but all the results returned normal, which we couldn't understand. It wasn't until around two weeks of testing that her MRI results showed that Araya had absent cranial nerves in the back of her brain (the nerves that control facial movements, eye movements and swallowing). Suddenly, it began to make sense to us. Araya was diagnosed with a very rare neurological condition known as Moebius Syndrome.
Our difficult journey wasn't going end there. Due to her inability to swallow, Araya's throat would pool with secretions and lead to a blocked airway. Araya will require a tracheostomy and gastrostomy soon and if she requires further ventilation, our hospital journey may be continuing for several more months.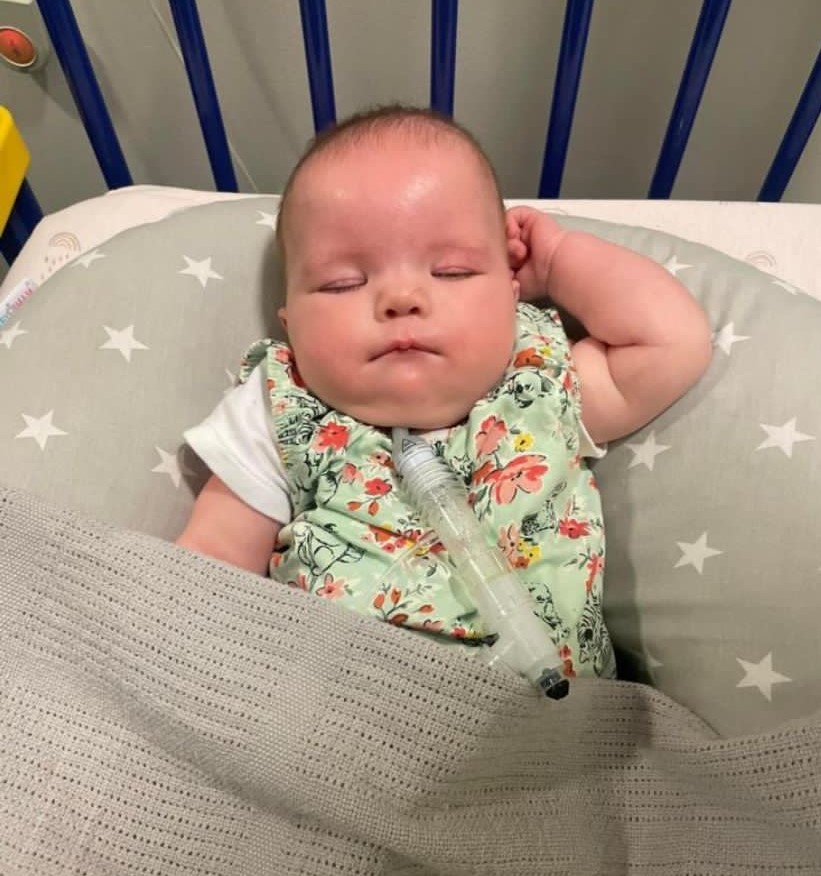 As our time with Araya in hospital continues for an uncertain length of time, we are so incredibly grateful to Ronald McDonald House Manchester for providing us with free accommodation so close to the hospital. Before we had the bedroom there, we were having to travel for three hours each day to look after our two older children and doing school runs – not leaving very much time to spend with Araya.
When we were first informed of a bedroom at the Manchester House, I was so excited but at the same time nervous, not exactly knowing what to expect. I was pleasantly surprised when I first arrived. The facilities and bedroom we had were so lovely and clean and were fully equipped with everything we needed.
It allows our family to be together and close to Araya with our other children being able to stay and spend some nights with me and Zak. They say it's like having a holiday and love being able to easily visit their baby sister across the road.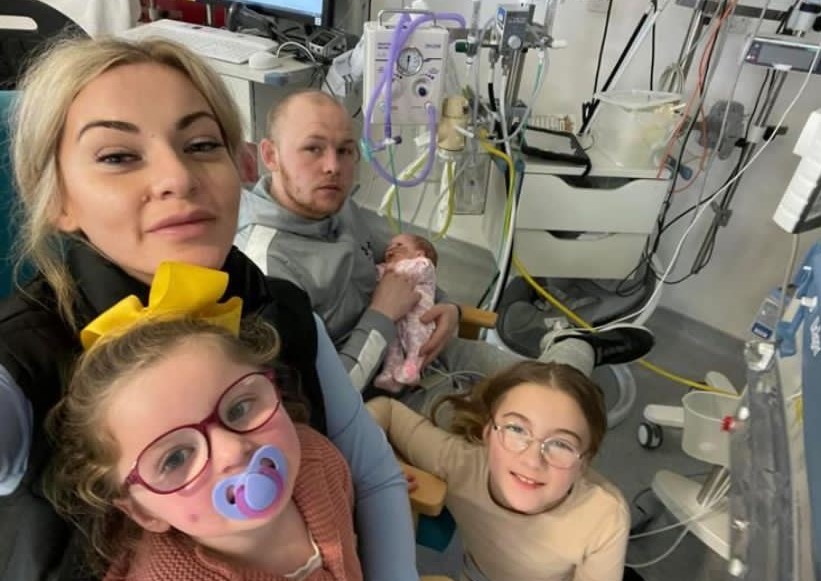 In our relatively short time so far staying at the Manchester House, we have come to see how very special Ronald McDonald House Charities UK is. They go above and beyond by providing us with treats and essentials that we need; food, games for the children and baby clothes – sometimes we even receive free takeaways thanks to the wonderful people at Emmie's Kitchen.
My favourite memory so far was waking up on Valentine's Day to find a lovely personal gift outside the bedroom door. I remember thinking it was such a thoughtful thing to do with all the families in the House going through the worst times in their lives. This thoughtful gesture put a massive smile on my face.
A big thank you to everyone at Ronald McDonald House Manchester for all you do, and Araya says thank you for bringing her family closer together. We honestly couldn't thank this charity anymore if we tried. Staying at the House gives us, as a family, more time to spend with our daughter when she needs us the most, and that means the world to us all.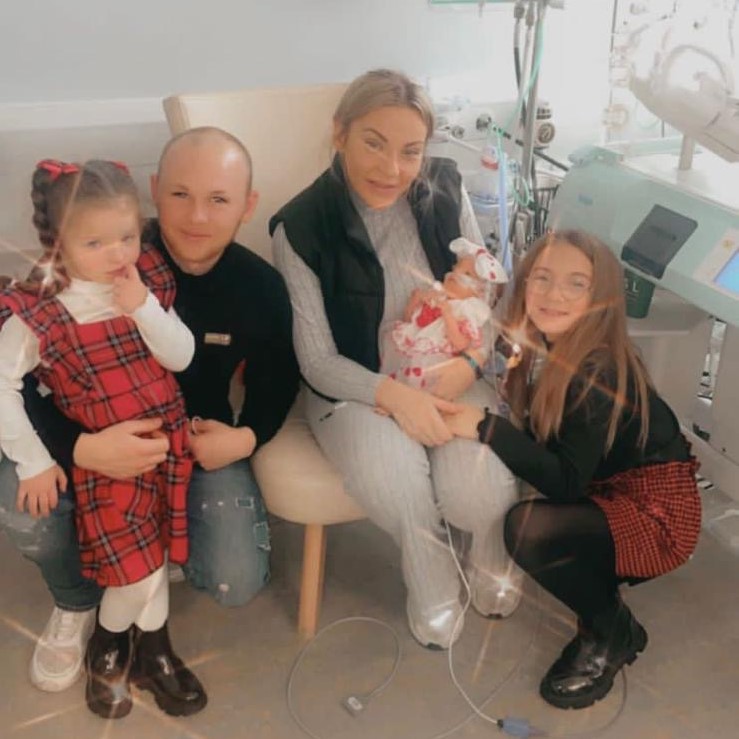 Help us provide free home away from home accommodation to support families with children in hospital with a donation.