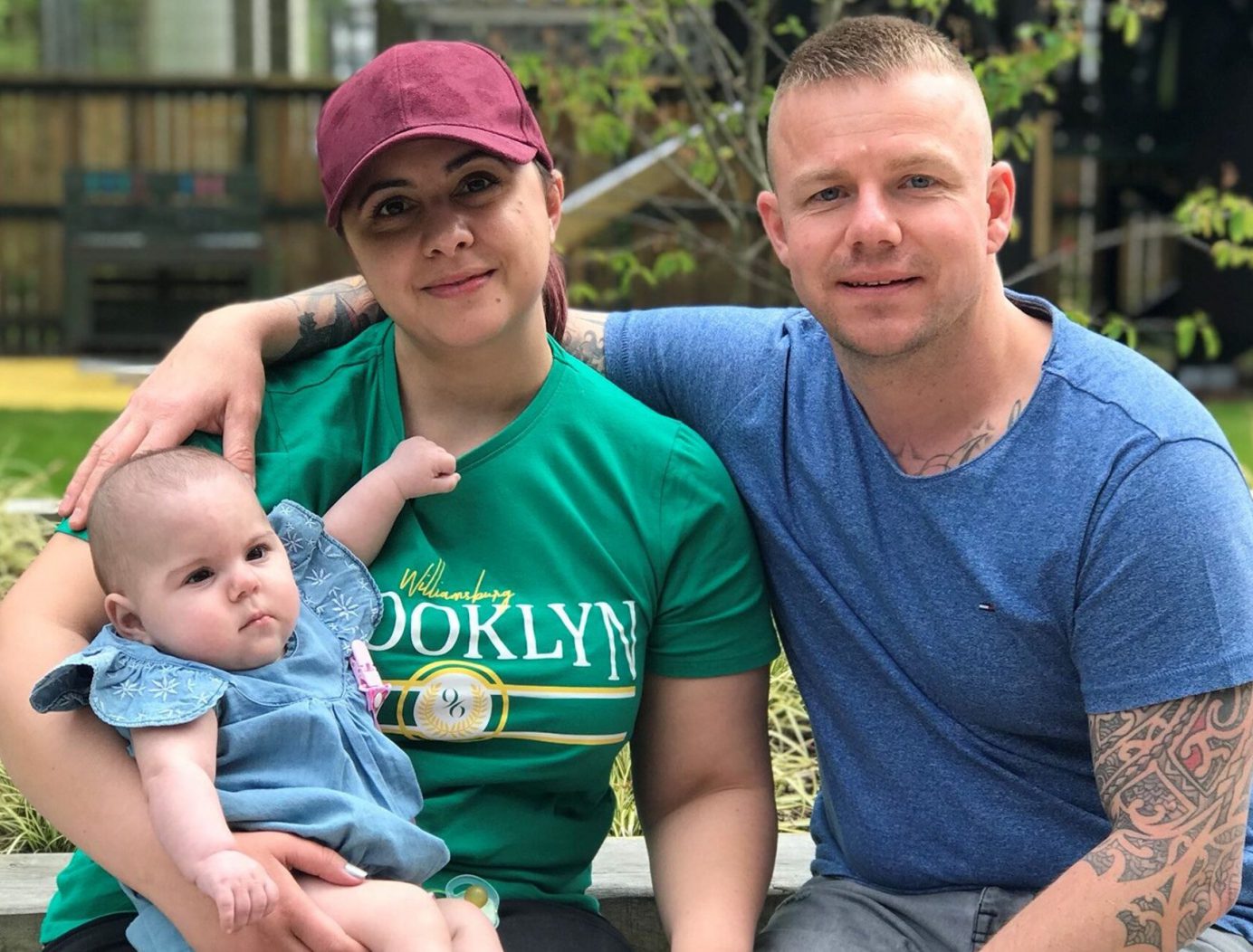 Marching for Money: Eden-Olive's Story
On 31 July, a team of fighting fit army soldiers took part in a 93-mile march to raise money for Ronald McDonald House Charities. This is the distance from their squadron in Oxfordshire to the Ronald McDonald House in Cardiff.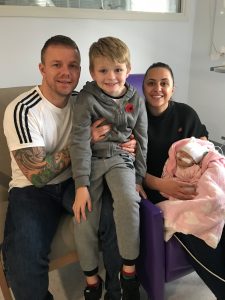 Wes along with five members of his army troop, jumped on a treadmill whilst carrying 15kg of kit. Together, they marched 93.2 miles and have raised over £2,000, with money still coming in, to support the Charity that has supported Wes and his wife, Michelle, while their baby girl Eden-Olive was in hospital.
After various tests, it was apparent that Eden had contracted another rare condition (1 in 4,500) called Oesophageal Atresia, a condition that couldn't be confirmed until after her birth.
On 12 September at 8:05pm, Michelle was taken in for an emergency C-Section. Eden-Olive was born five weeks prematurely, weighing at only 3lb 8oz. While her liver had no lasting damage from the previous diagnoses, doctors began testing the newborn immediately and confirmed she was suffering with Oesophageal Atresia and Tracheoesophageal Fistula, a diagnosis that meant her oesophagus and stomach weren't connected. Consequently, being fed would cause her to choke and turn blue, needing resuscitation.
Shortly after Eden was born, Michelle and Wes received news that no family want to hear – that their newborn daughter would require life-saving surgery.
Unfortunately, news had not been much better during Michelle's pregnancy. During her 20-week scan, doctors had concerns about Eden's heart and liver and a few weeks later they discovered Eden had contracted a rare condition called Absent Ductus Venosus, which meant that the blood supply was bypassing the liver and heading straight for Eden's heart.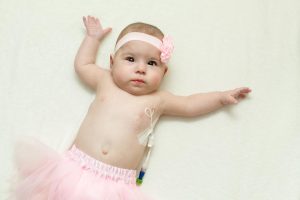 At only two days old, Michelle and Wes watched their baby girl head into life-saving surgery. Eden fought her way through the surgery. Afterwards, she was indefinitely hospitalised and began the long journey of recuperation.
Both Michelle and Wes were so grateful for the comfort and support the House provided during the most difficult and troubling first ten months of Eden's life. For them, it became like a "second home" with supportive and sensitive staff who were always aware of their situation. Being able to live so close to Eden meant that they could focus on her health and not worry about how they would get to the hospital, what hotel they would stay in or how much it would cost.
Michelle and Wes found ease in being able to speak to the other parents going through similar experiences and taking part in activities run by staff to make life normal and fun in the House. They especially enjoyed the Parents' Pamper Evening. The House spirit and atmosphere brought the family closer together and having a family room meant that Eden's nine-year-old brother, Jesse, could come and visit her!
Despite the complications during her recovery, we are pleased to say that after 318 nights in our Cardiff House, Wes, Michelle and ten month old Eden-Olive left us on 29 July to begin their family life back in Barry, Wales. They have left the House with friends for life, a stronger family bond and just in time to celebrate Eden's first birthday!
Ronald McDonald House Cardiff had the pleasure of welcoming back Eden-Olive, Wes, Michelle and Eden's brother Jesse as they hung their Giving Tree plaque.
They raised an amazing £2,125 after Wes marched 93 miles to raise money for Ronald McDonald House Charities.
Thank you so much to the Gee family!
Help us provide free home away from home accommodation to support families with children in hospital with a donation.