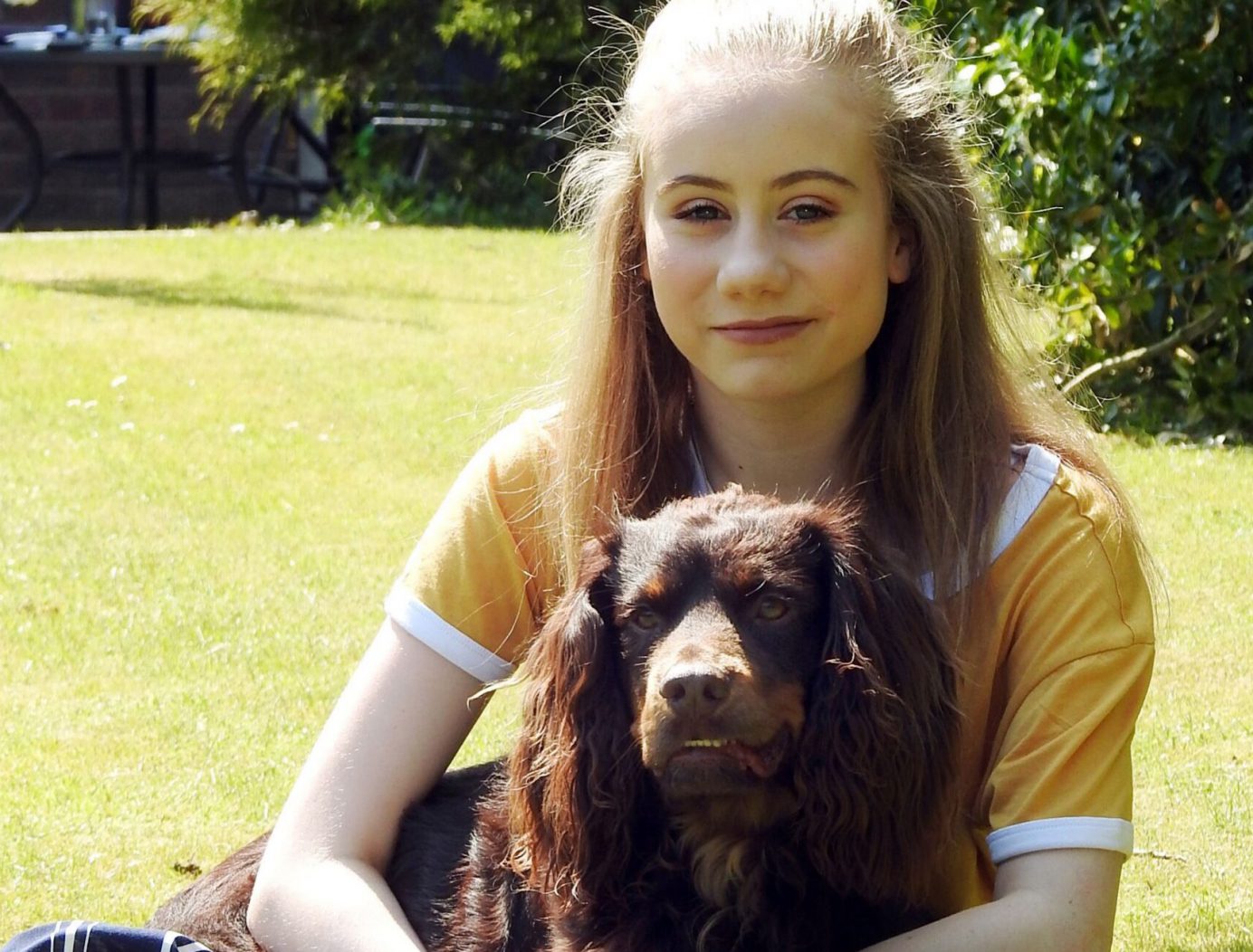 Manchester Bombing: Freya's Story
Freya Lewis' world was turned upside down when on 22 May 2017, she attended the Ariana Grande concert with her best friend, Nell Jones. The two girls were both 14 years old at the time. That night will be remembered as a tragedy, where so many innocent people, mainly children, were killed as a result of a suicide bomber. Sadly, Freya's friend Nell was one of the victims.
This awful event saw the community of Greater Manchester pull together, with the whole of the UK and the world, right at their side. And stories started to emerge of bravery, compassion and friendship. Freya was one of those heroes who put her personal tragedy aside to help others.
When Freya was rushed to hospital after suffering multiple fractures, lacerations and burns from shrapnel injuries, she spent the following five weeks at the Royal Manchester Children's Hospital. During her time in hospital, she had several operations and doctors thought she might not walk again. But Freya defied the odds and after three months in a wheelchair, was walking. And she walked right onto stage at the recent NHS Heroes Awards, to receive the Young Fundraiser Award, presented to her by former One Direction star, Louis Tomlinson.
Freya decided to raise money for the hospital who had saved her life, a tally that currently totals over £50,000. On receiving her award, Freya said it was in memory of and in dedication to her friend Nell, who she loves and misses.
Freya isn't the only strong and brave member of the Lewis family. Her time in hospital also had a big impact on Freya's dad, Nick, her mum, Alison and older sister Georgia. Families experience enormous strain when their children are in hospital, and long after the event. Looking after yourself drops to the bottom of the priority list, as you try to stay strong for you sick child and your wider family. That's why Ronald McDonald House Charities tries to provide support for parents so that they in turn can most effectively support their children's emotional and physical healing.
Two days after arriving at hospital, the Lewis family were offered a room in our Ronald McDonald House, opposite Royal Manchester Children's Hospital.
"I'd like to say we were amazed when we entered the House for the first time, but at that stage, which was around 48 hours after the attack and with no sleep, we were too numb to feel anything."
A lack of sleep, or disrupted sleep, is something so many parents face when staying on the hospital ward – either on a chair or a pull down bed. It's manageable for a couple of nights, but any longer and families can be faced with sleep-related physical and emotional stress, adding to the anxiety and worry they are already facing. Freya's family stayed with us for five weeks.
Nick: "If there was no Ronald McDonald House, one of us would have driven home every night whilst the other stayed with Freya. Bearing in mind our emotional and physical state, I'm not sure how we would have done this. Staying with Freya by her bedside meant no sleep, so doing a full night on your own was a big ask."
All of the rooms at Ronald McDonald House Manchester have four beds and an en-suite bathroom. They also have a telephone linked directly to the children's ward, so families can sleep soundly knowing they can be contacted at any time of the day or night if their child needs them. The House also has communal areas so families can come together.
"We grew to love the House, particularly the kitchen area. We ate there regularly, and it was the first place that Freya visited outside of the hospital. We got to talk to other parents and it was a wonderful community. We were also in the House during Ramadan, and it was an incredible experience to have an insight into the festival."
Freya's sister Georgia also made good use of the lounge area, studying maths with her tutor for her upcoming exams. Ronald McDonald Houses are designed so that families can try and retain a sense of normal family life. Whether that's studying, working remotely or having extended family get-togethers, families tell us how important is to have these facilities available to them.
Perhaps the most significant benefit of staying at a Ronald McDonald House, is the ability to be with your child at a moment's notice. All 14 Houses in the UK are located within the hospital grounds or just a few minutes' walk away. The House in Manchester is less than 30 seconds from the front door to the children's hospital entrance.
Nick believes that being able to stay so close to Freya had a positive impact on her recovery. "100%; if ever a child needed her parents with her, Freya did."
Help us provide free home away from home accommodation to support families with children in hospital with a donation.