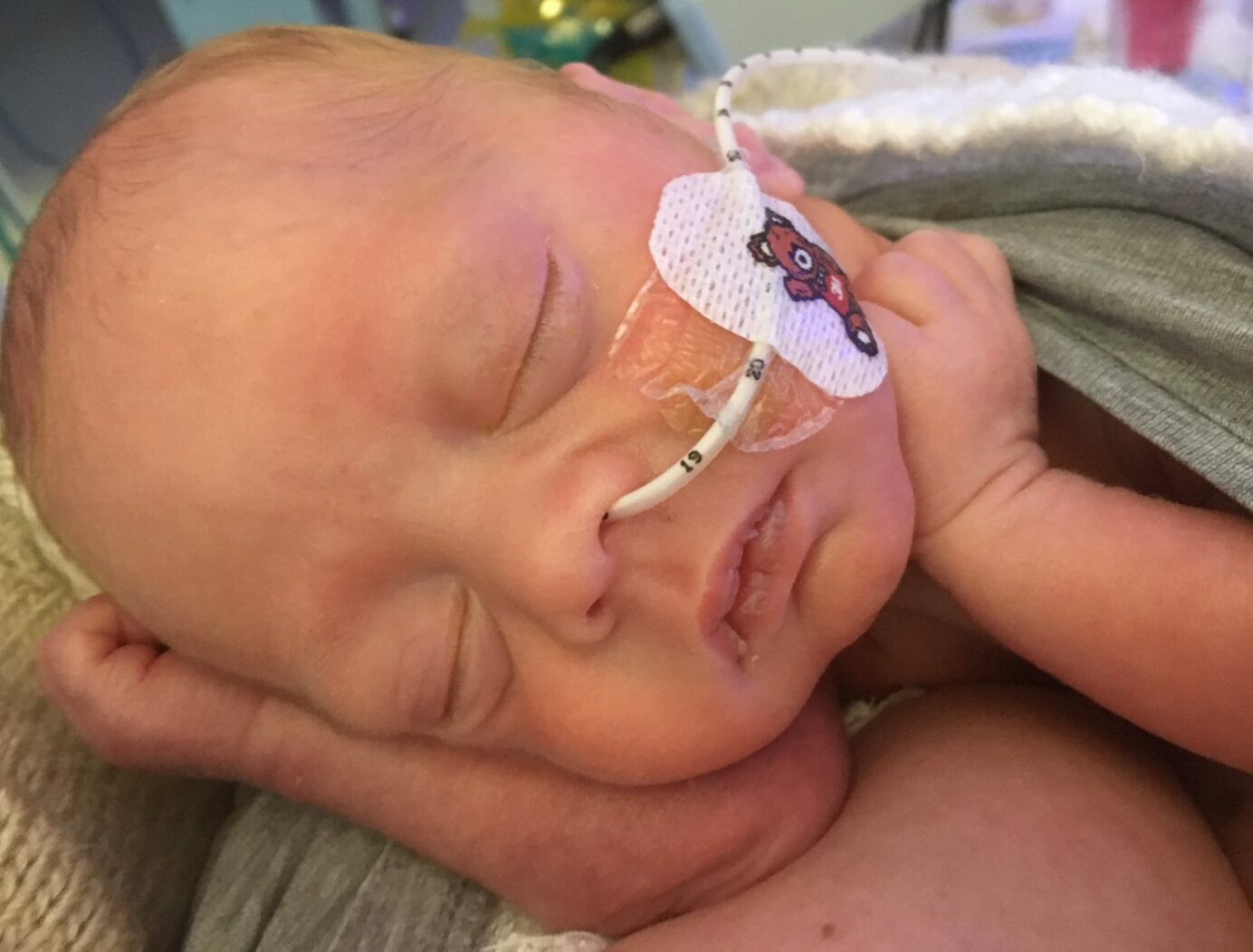 Shock Arrival: Luke's Story
When Laura found out she was pregnant again, her family were thrilled for an addition to the family, but nothing prepared them for what would happen next.
"Living around families in similar situations helped my journey"
My partner Dave and I were delighted to learn we were pregnant again after just giving birth to our son Hugo ten months earlier. We'd always wanted our children to be close in age, so the timing felt perfect, but nothing prepared us for finding out we were expecting twins at our 12-week scan! Even though there were some difficulties in the beginning, doctors felt confident, as the babies were non-identical and both had their own amniotic sac. We were thrilled, and I was so excited for Hugo to have siblings and for us to big one big family.
In November 2017, at 28 weeks, I dropped my little boy Hugo off at my mum's house on the way to the hospital and I couldn't have imagined what happened next.
Desperately needing to go to the loo, I headed upstairs and as I sat down I gasped in shock; one of the babies was visible between my legs – I was in labour. I screamed for my mum to call an ambulance, trying not to panic, scared that if I started shaking, the baby would be injured.
Dave arrived minutes after the paramedics and I was blue-lighted to Arrowe Park Hospital in Wirral with my husband by my side – leaving a confused Hugo with my mum.
Already on his way, I pushed and pushed to give birth to Josh in the emergency delivery room. Eventually, with the help of forceps, he was delivered and immediately taken to the side of the room for doctors to check on him.
As my contractions came, the midwife told me to keep pushing, but when the doctors told Dave to let go of my hand and step to the side – I just knew Josh wasn't going to make it. For the first time all day, the tears came. I'd always thought both of my babies would be okay and now Josh was gone and I haven't even had the chance to see his face.
I had no strength yet, so it was almost a relief when I overhead the consultant saying I couldn't deliver my next baby naturally. I was wheeled into theatre and Luke was delivered, weighing 2lb 8oz and placed straight into an incubator. Before he was wheeled into the neonatal intensive care unit, I could see that he was no bigger than the size of Dave's palm.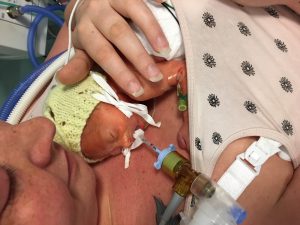 That night, my husband and I were taken to the Butterfly Room – a place where parents who have lost children can stay – and we were given a cast of Josh's hand and footprints. We were heartbroken, seeing Dave in so much pain magnified my own grief.
Hugo's daily visits helped, but as the days went on, I found myself struggling to bond with Luke. Of course – it wasn't Luke's fault that his brother Josh didn't make it, but I wasn't sure how to be a mum of one twin when I had been so ready for both of them.
Luke needed me; he was still so poorly. So, I would visit him in the neonatal intensive care unit where I learned how to feed him with a syringe and change his nappy through the incubator holes.
Over a week later, I was preparing to leave the hospital when I started haemorrhaging and I was rushed into emergency surgery for my uterus. I'd suffered a delayed reaction to the infection that had caused my waters to break weeks earlier. Dave's face had been pale by my bedside, he really thought he was going to lose me too.
Despite the setbacks, a few days later I was well enough to be discharged, but I realised that would mean leaving Luke at the hospital and I wasn't ready to do that. We needed to form that maternal bond and being back home didn't feel right, so when I was offered a room at Ronald McDonald House Arrowe Park, I accepted and felt a huge relief.
Being able to be one flight of stairs away from Luke meant that I could be by his side whenever I wanted, and I could take an active part in his care – helping meld that bond. Being able to be part of that care helped to reduce my anxiety and that horrible feeling of uselessness that creeps up when you're a parent with a child in the hospital. As I was only seconds away from Luke, I could express milk for him throughout his stay – something that would have been impossible at home.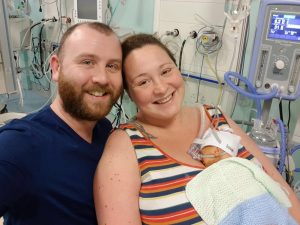 As it approached Christmas, our new family felt more distant than ever even though Dave would bring Hugo over to visit me most days. So, Dave and Hugo packed a bag and came to stay in my room at the Ronald McDonald House Arrowe Park – we were together as a family again.
Of course, I didn't feel like celebrating, but when we woke up on Christmas morning there was a huge sack of gifts, organised by the House staff, including personalised outfits for 'Big Brother Hugo' and 'Little Brother Luke'. Hugo even got a toy car which kept him occupied for weeks later!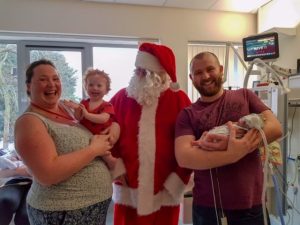 The staff at the Arrowe Park House were incredibly kind, caring and compassionate. They offered emotional support, as well as advice from experience with other families. The girls at the House were instrumental in my journey and I really believe I've made friends for life. Being able to live around other families who were going through something similar helped support my journey.
In January of this year, we were finally able to bring our baby boy home and although he was still only tiny at the time, he's now grown and is a gorgeous one-year-old, happily playing with his two-year-old brother Hugo.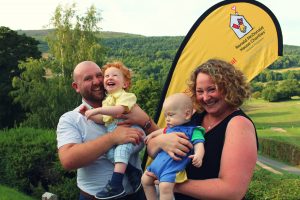 When I look at the photo of my family with Santa, I always remember a happy time, because it shows us as a strong, united family. Even though Josh isn't with us, we talk about him all the time and when the boys are older and they can understand what happened – we'll tell them all about their beautiful baby brother.
Help us provide free home away from home accommodation to support families with children in hospital with a donation.