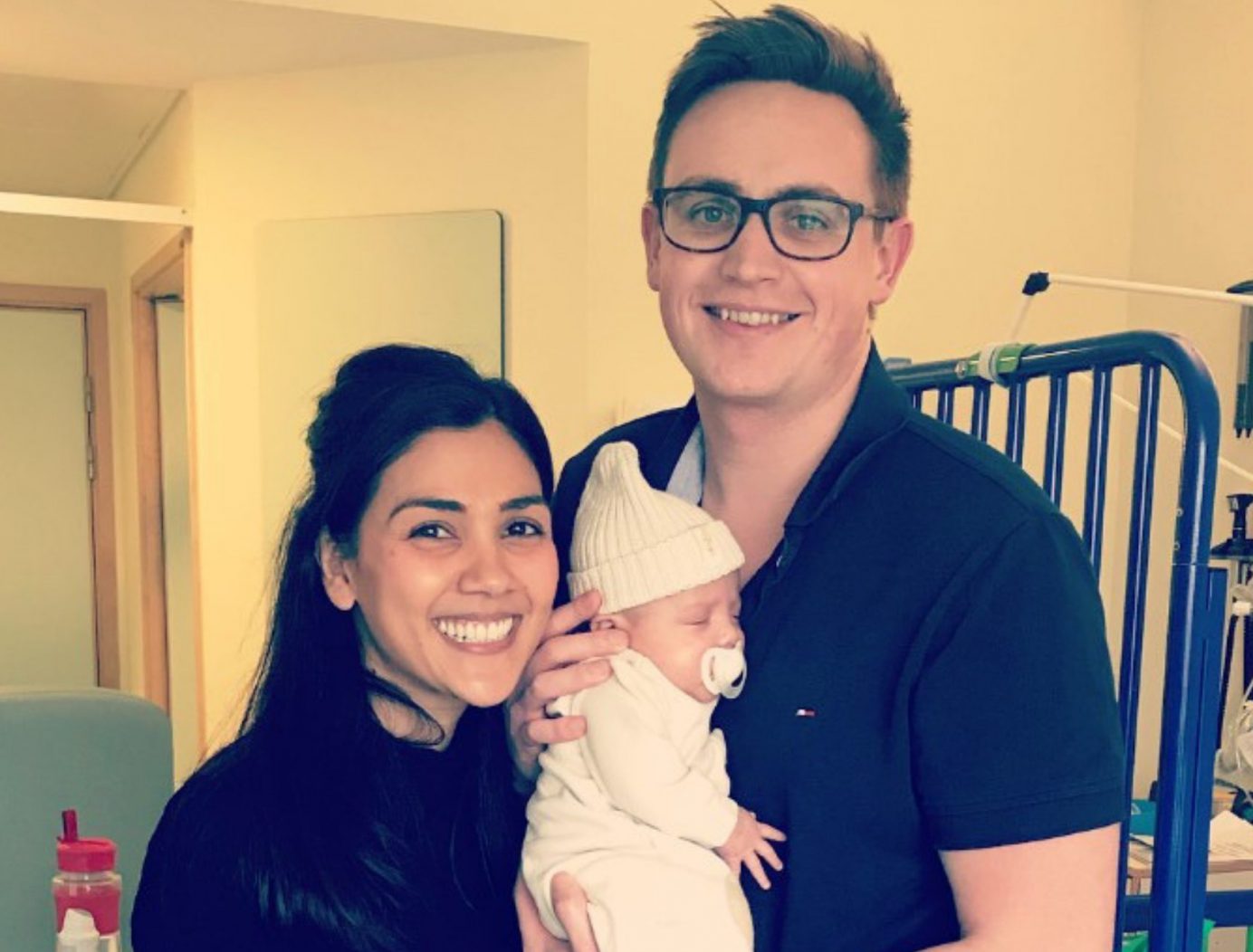 Longer than Expected: Theo's Story
Dinukshi and William stayed at Ronald McDonald House Brighton for over 90 days when their new-born son needed emergency surgery.
Our son Theo was born extremely premature at 27 weeks and four days, in our local hospital in Tunbridge Wells. About eight days after his birth, doctors diagnosed a perforation in his bowel which needed emergency surgery. At very short notice, Theo was transferred to the Trevor Mann Baby Unit in Brighton. After surgery, he needed between six to 12 weeks to recover before another closure surgery. We needed to remain in Brighton throughout this time.
As Theo's arrival was unexpected, initially we didn't have a chance to have concerns about going to hospital. When we got transferred to Brighton however, we worried about being far from family and friends, how we would look after our dog, and how we would manage our time and finances to be close to Theo. In reality though, we never really expected to be in Brighton for as long as we were.
When we first stepped into the House, we were exhausted and incredibly grateful to have a clean, cosy and welcoming place to stay near Theo. I was a bit concerned about living with other families with sick children and how 'intense' that might be, but my mind was quickly put at ease by the House staff, other families and the fact that everyone in the House was also at Trevor Mann, going through similar things.
We were lucky to spend time at the Brighton House over Halloween, Christmas and New Year. It was uplifting to see previous families attend celebrations and to have a break from the hospital. Christmas was very special at the House as staff arranged a celebration, volunteers to cook for us and gifts. It made a difficult time of year to be away from home really positive. I will miss the Ronald McDonald House staff, who were always approachable, respectful and friendly.
Being close to Theo had a really positive impact on my family. Knowing I was five minutes from the ward really helped with my anxiety about the whole situation. If I had to drive home every day and worry about all the associated costs, I wouldn't have been able to cope. It was also significant that my partner Will was able to stay whenever he could. Having the support of Will, and him having time with Theo, was so helpful in keeping us all sane.
I think that having us close-by had an impact on Theo's recovery. I don't underestimate the benefit of cuddles and nurturing to helping premature babies recover. I am certain that being close by, seeing, touching and talking to Theo every day helped him – and it's all thanks to the Ronald McDonald House.
If we hadn't had the House, we would have had to either rent a room in Brighton, putting us in a very difficult financial position (especially given maternity starts immediately after birth), or I would have had to drive a three-hour round trip every day to see Theo. or, there might have been a situation where we just couldn't see Theo every day.
If you're thinking of fundraising for Ronald McDonald House Charities, please do it! It's a charity you don't really think about until you actually use it. In a time where your world closes in on you, your only thought is your child and their survival.
Ronald McDonald House Charities quietly and respectfully provides the basic human needs of shelter and more complex needs of support and care to help families focus energy where they should. There's nothing we can say, nor is there a sum of money large enough to repay everything the Charity has done for our family and many others, but your fundraising will let more people know about the fantastic work it does and provide the funds to continue helping families like ours.
Help us provide free home away from home accommodation to support families with children in hospital with a donation.