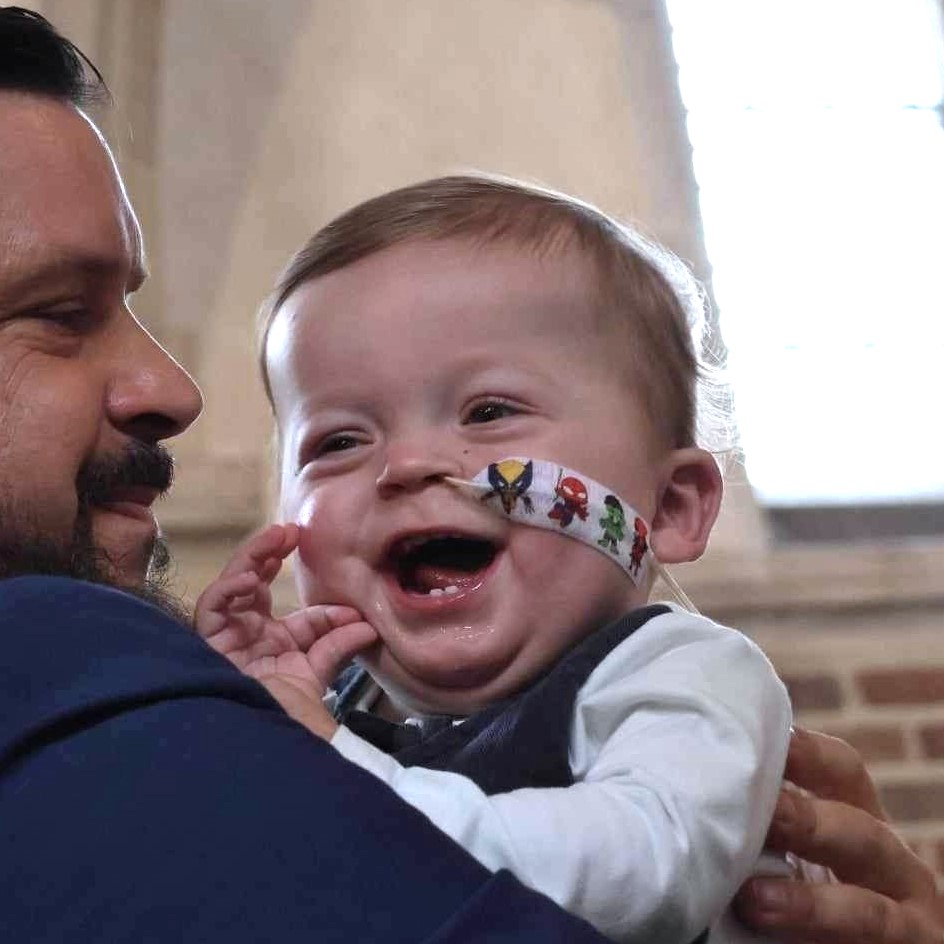 "Like our second home": Arthur's story
Trigger warning: This story contains images that some may find upsetting.
It was during Clayre's pregnancy with her son Arthur, that she discovered her unborn baby had a congenital heart defect. Arthur's condition was life threatening and she was told there were very high risks associated with surgery and a long recovery time. As the hospital was not local to their home, she had concerns not only over her son's health, but also the impact the lengthy stay in hospital would have on her family.
Guest Blogger – mum, Clayre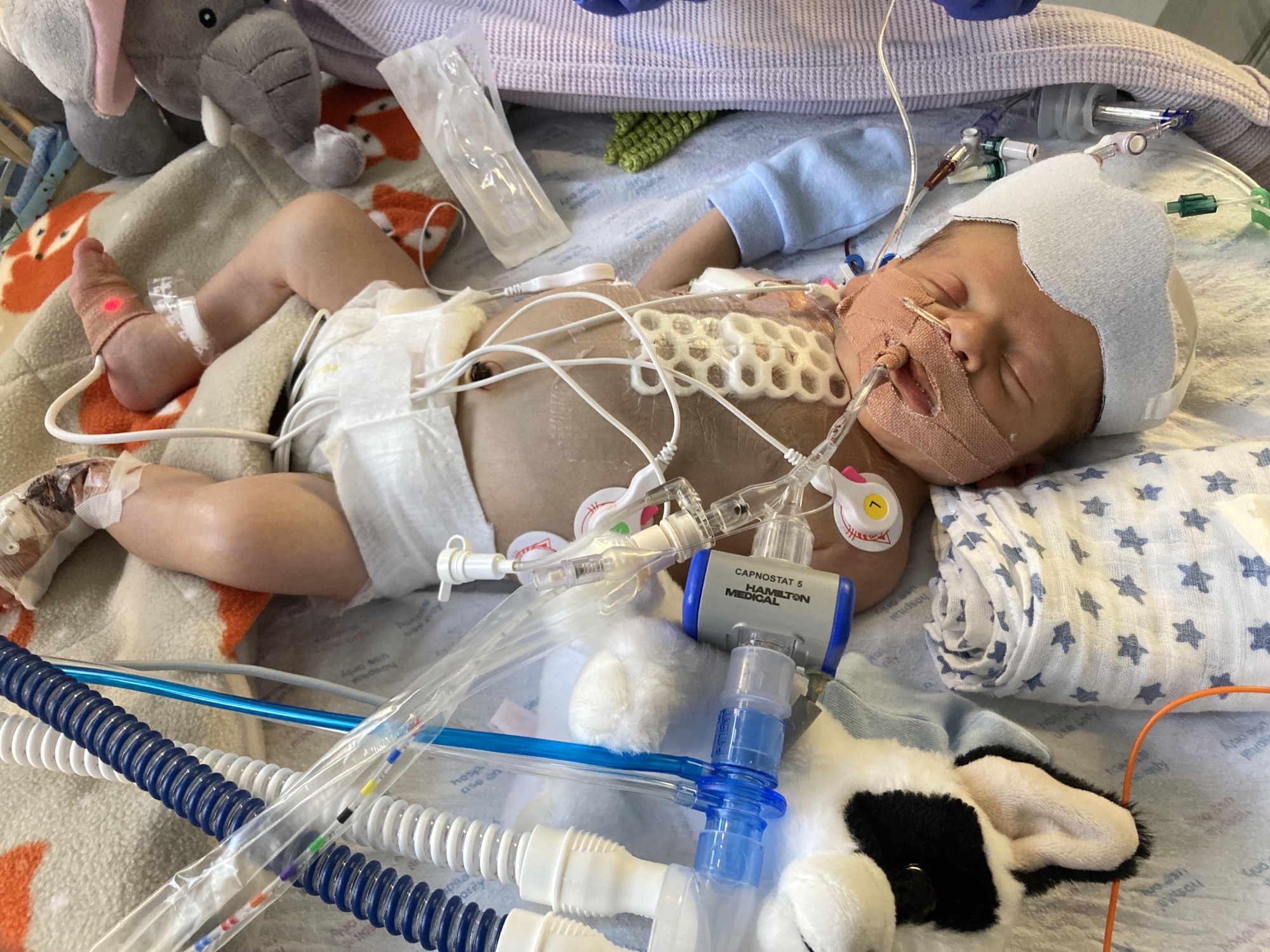 Arthur was born in August 2022. He was in the Neonatal Intensive Care Unit (NICU) at the Princess Anne Hospital in Southampton and had his first open heart surgery at five days old. We stayed in the nearby Ronald McDonald House for one month while he recovered. Then in November, he got very poorly with bronchiolitis caused by respiratory syncytial virus (RSV). He never fully recovered from this and stayed in hospital until the end of February 2023. During this time, he had his second lifesaving heart operation (in January) and spent over a month in intensive care. Throughout this period, I stayed in the Ronald McDonald House and my partner Dan and daughter Florence stayed at home, both joining me at weekends. We also spent Christmas at the House together.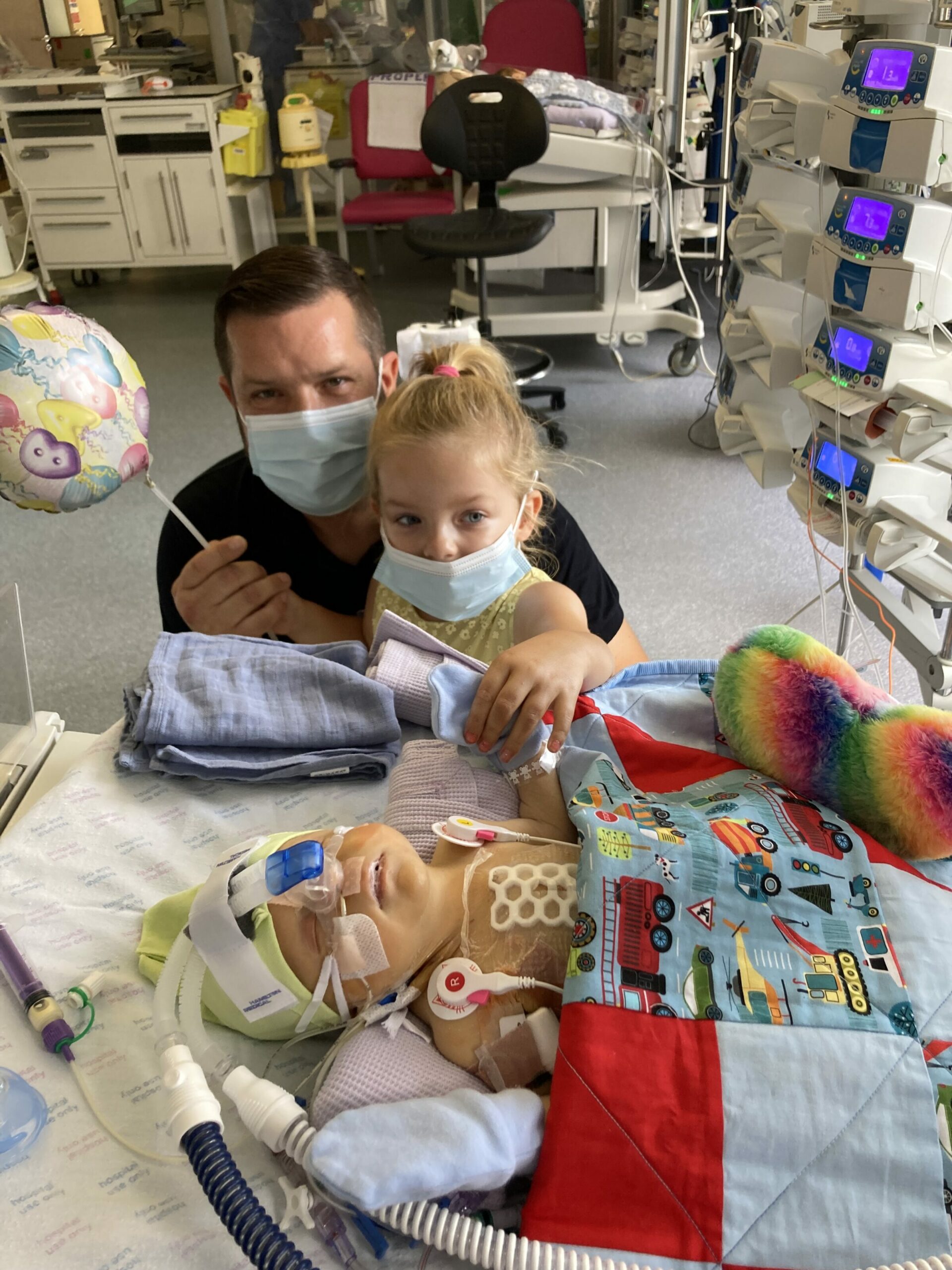 We had heard of the Charity previously but did not know any details about exactly what it involved, until we arrived at the House. When we got there, I had just given birth and we were extremely stressed and tired, but the House was so welcoming. The staff were incredibly kind and compassionate and were happy to answer any questions or do anything they could to make life a little easier for us.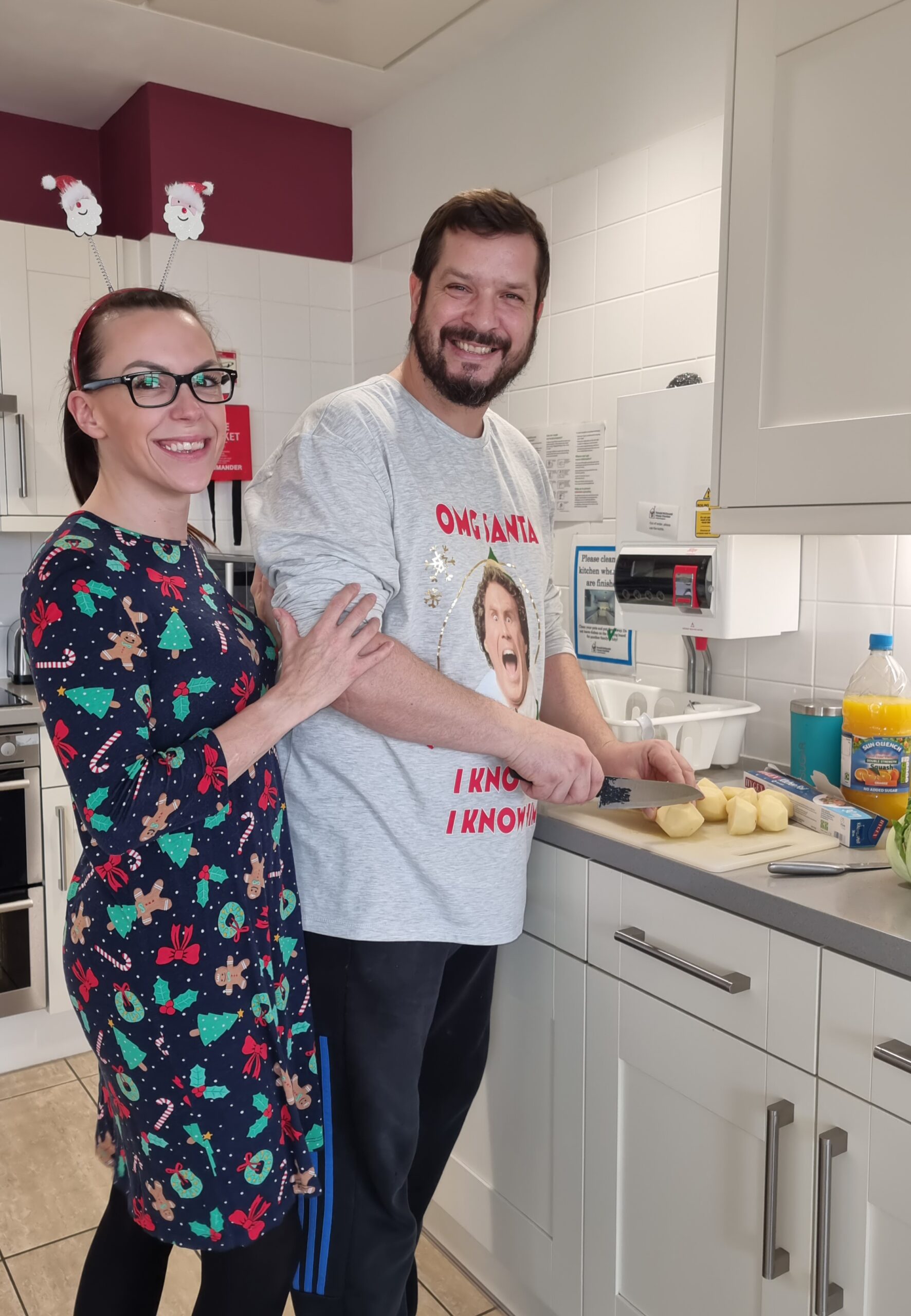 Being able to stay together as a family was invaluable. I honestly don't know how we would have coped without it. There was no other feasible option for us to be near our son in hospital and be with my partner and daughter. Sharing experiences and being able to support other parents in similar situations was amazing and we have made friends who we're still in contact with. I cannot express in words how grateful we are to the Charity and the staff at the Southampton House, for everything they have done and continue to do for families like ours. When we came back in November, it was like coming to our second home. The familiarity helped with the stress involved with our son's health.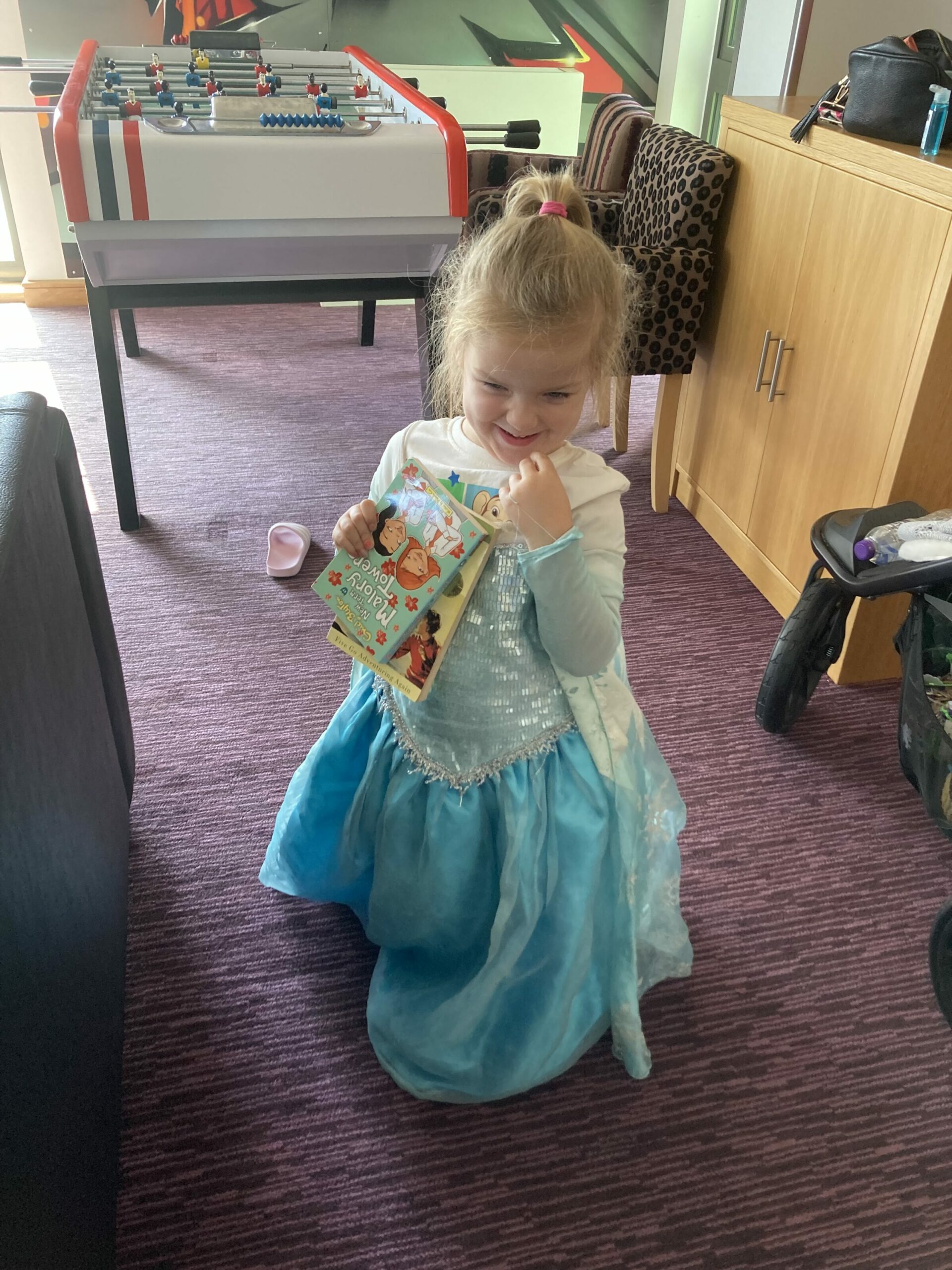 Our daughter Florence loved the 'hotel' (as she calls it) and talks fondly about the good times she had there. She made friends who she played with every weekend and absolutely loved the playroom. The staff were so kind and caring towards her and there was so much for her to do to help make her feel at ease – it really was a home away from home! Our friends and family were able to visit us too and were greeted with a big smile. We all really enjoyed the summer party in the House too.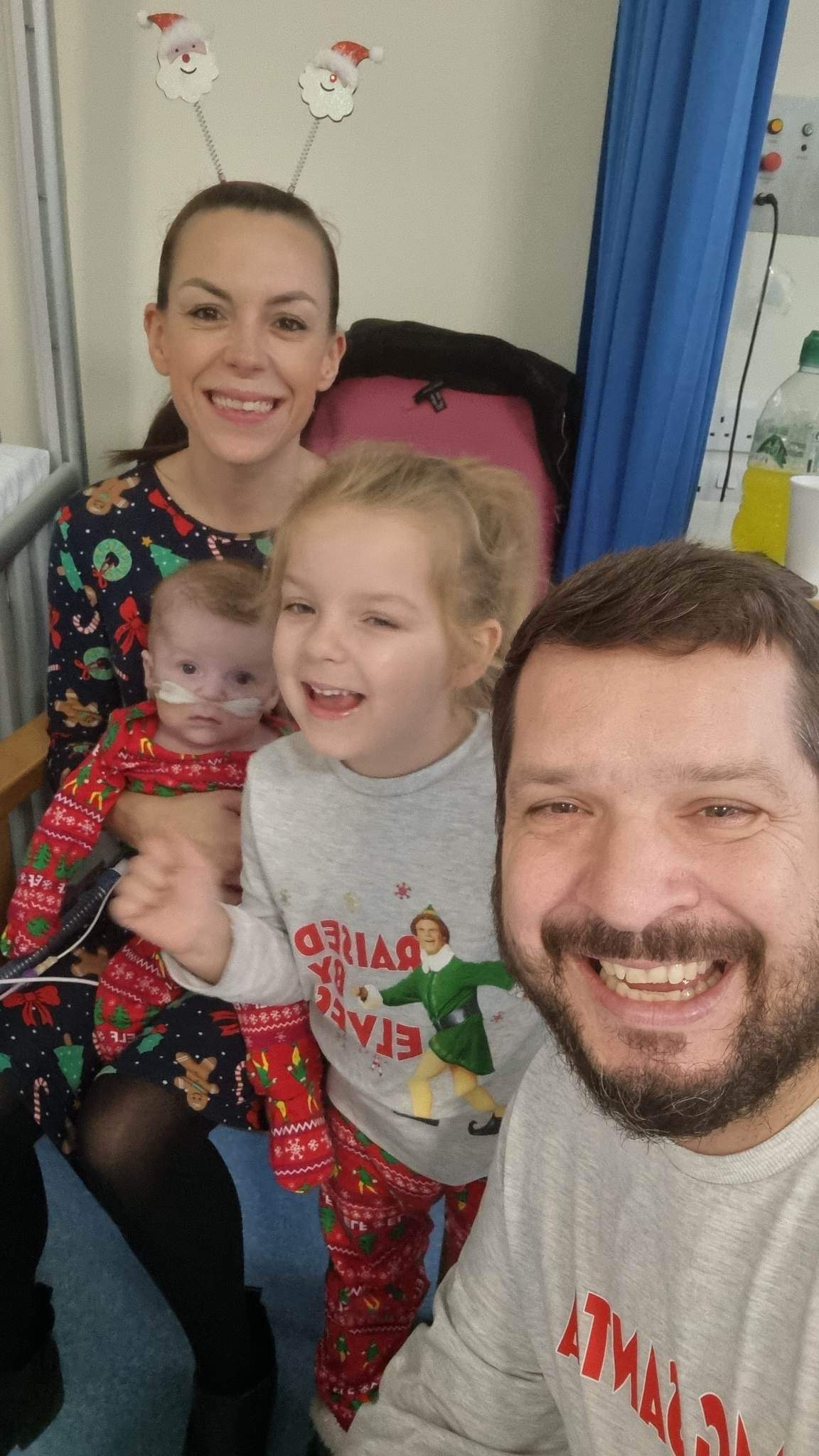 During our stay in December there were so many festive activities, it was amazing! The House was decorated so Christmassy; it looked great. We enjoyed the Christmas party and I have fond memories of Christmas Day. Sharing the special day with other families in a similar situation to ours and seeing the children playing and having so much fun, it was a joyful moment in what was a difficult time for us with our son so poorly in hospital.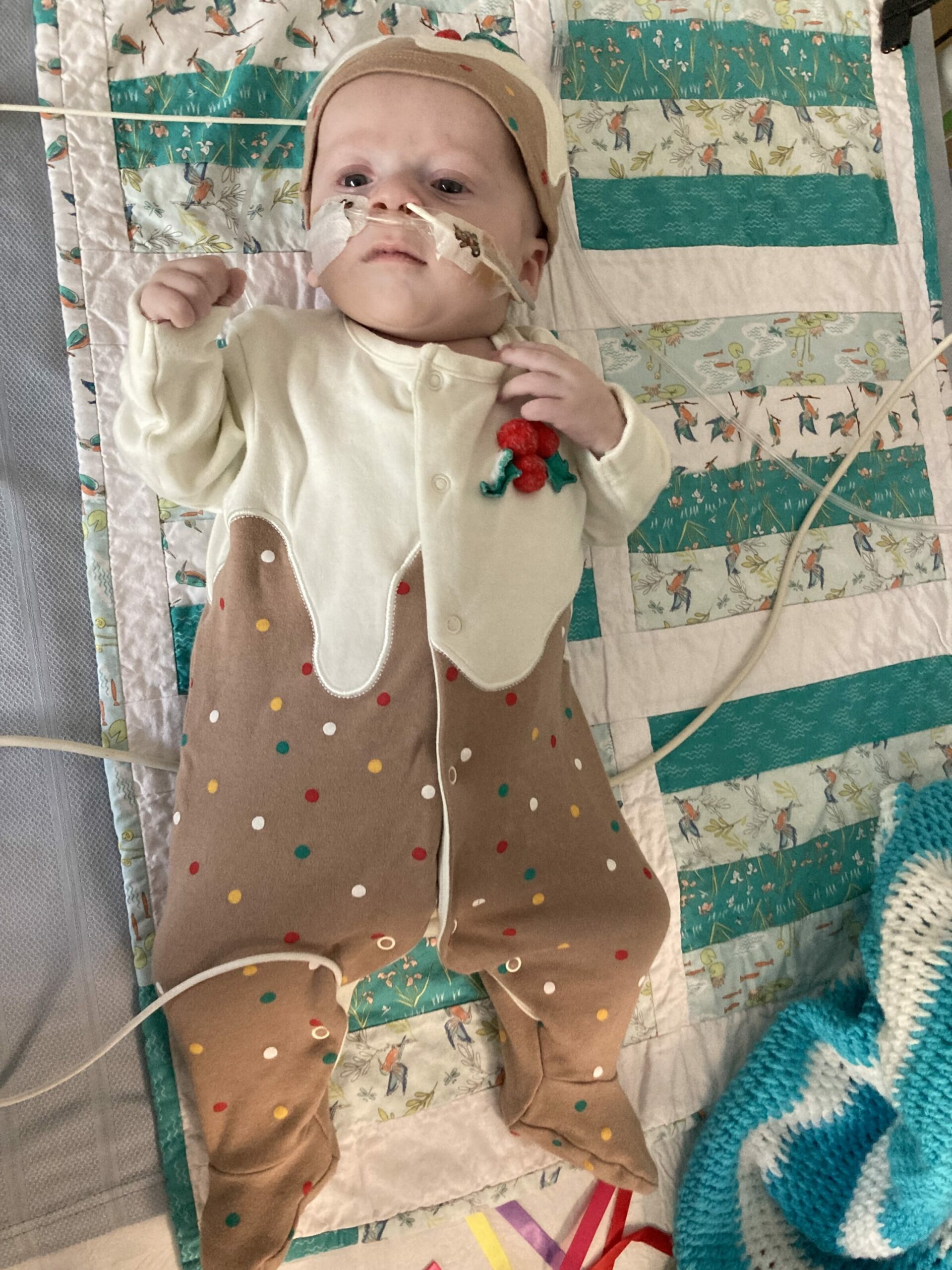 Being close by had a positive impact on our family, as it gave me comfort as a parent knowing that I could be with Arthur within minutes, and I could spend the maximum amount of time with him each day. It also meant my partner and I could juggle spending time with both our children separately, as we were unable to bring our daughter on the ward with us. We were also able to talk to the various people involved with our son's care when they were doing their rounds, as we could get to the ward quickly. If we did not have a room at Ronald McDonald House, I would have had to travel from our home in Basingstoke each day or slept in a chair by his hospital bed.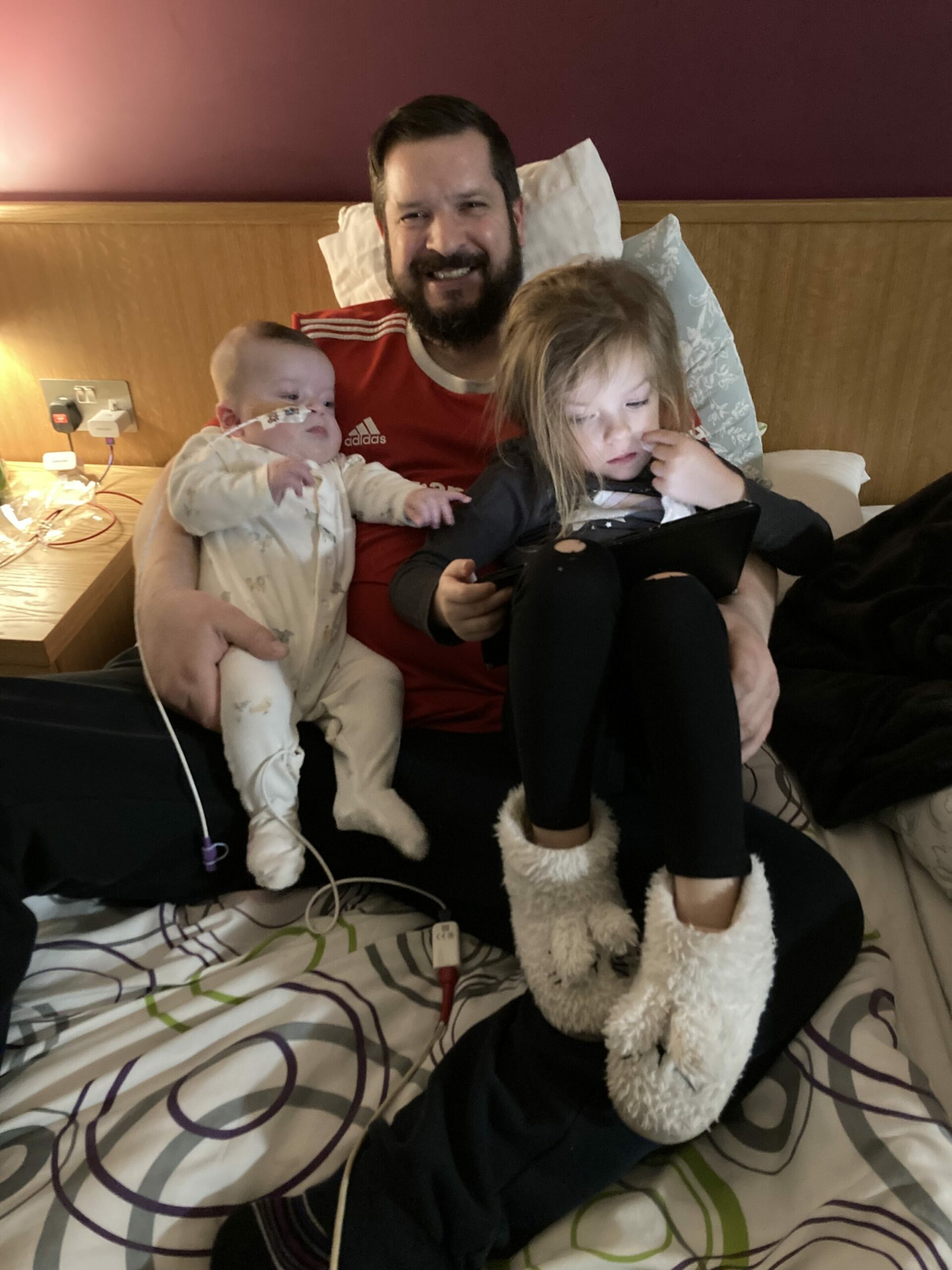 For other families with a child in hospital, we would advise them to take one day at a time, try not to stress about tomorrow or the future as you're not there yet. Rest when you need to and when you can, it's so important to look after yourself and don't feel guilty about doing it – you are no good to yourself or your child if you are run ragged or burnt out. Be honest with your thoughts and feelings, it's OK not to feel OK and chat to people about it. Try to see something positive in each day no matter how hard the day may have been, there is always something to take as a win. Ask questions, even if you feel like you are repeating yourself – it's so important to understand what is happening with your child and why. Use the facilities as much as you can, they are there for a reason and will always help you in some way.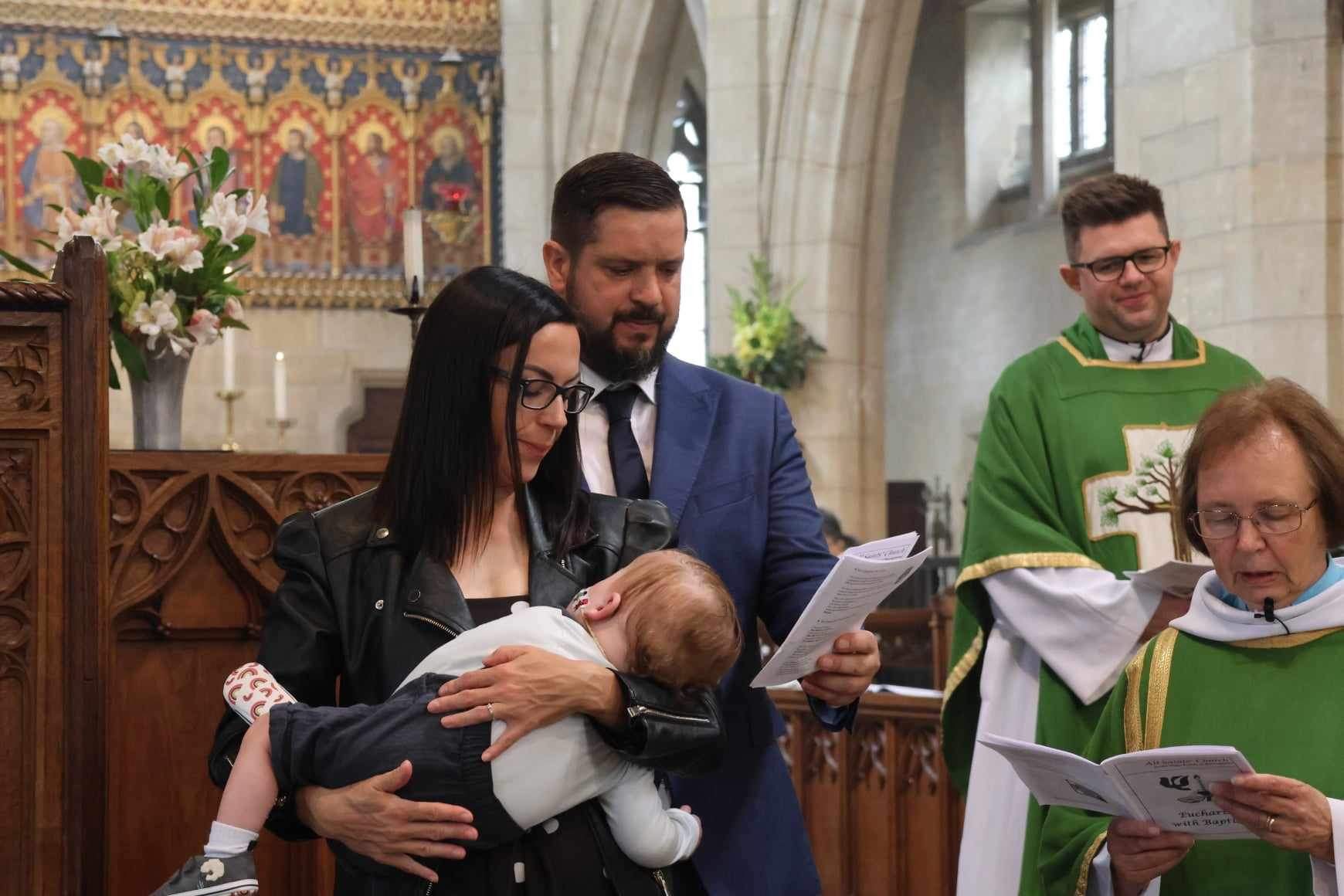 Arthur has recently been Christened and for his Christening we asked for donations to Ronald McDonald House Charities UK, instead of gifts, and have raised £150. If you are looking to donate to Ronald McDonald House Charities UK, please do all you can to raise awareness of the Charity and fundraise. Without donations, vital support for families would not exist and you never know when you may be in a position when you may be staying at a Ronald McDonald House. I cannot emphasise how much being able to stay at the House helped me and my family and it will always hold a special place in our lives and in our son's survival journey.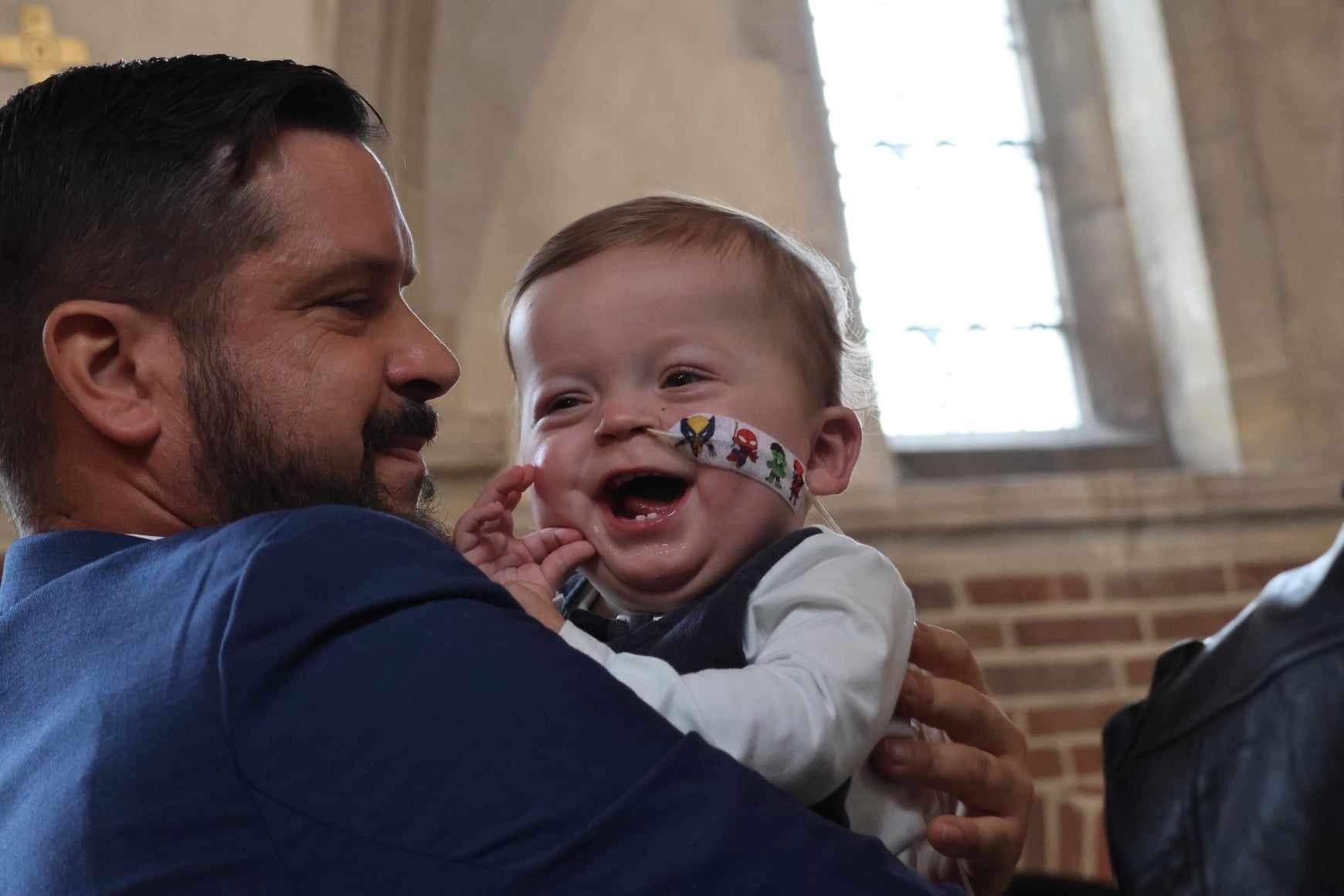 Help us provide free home away from home accommodation to support families with children in hospital with a donation.