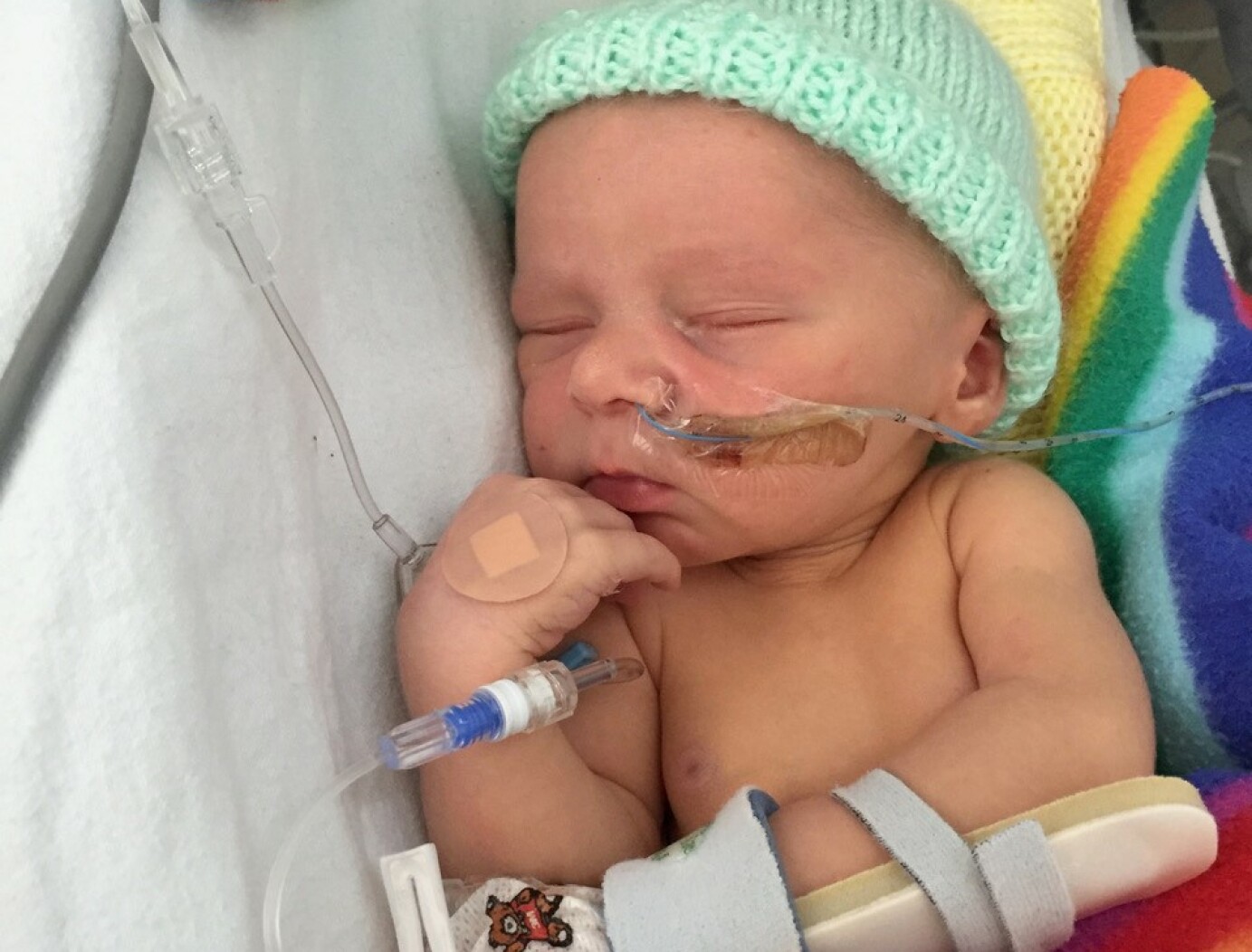 We Could Be One: Joshua's story
Our son, Joshua, was born perfectly healthy (we thought) in October 2015 – the happy result of months of IVF treatment.
After 24 hours, initial tests at the Royal Surrey Hospital indicated something which needed further investigation. We remember feeling utterly helpless as we sat on a wall outside the hospital trying to process what was happening.
Joshua was transferred by ambulance to the Trevor Mann Baby Unit in the middle of the night, with us following shortly afterwards. We arrived in Brighton, dazed, confused, and scared. We had no idea what was happening to our son. We had nothing but the clothes we were wearing and had no idea where we were staying that night.
More tests followed to reveal part of his bowel was blocked and would require immediate surgery to remove the affected section.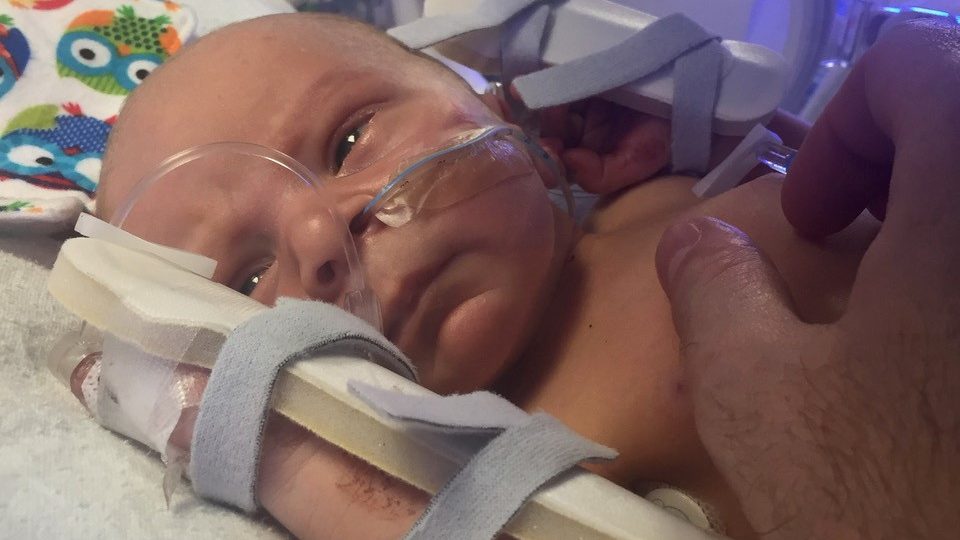 The clearest memories from that time all revolve around the kindness we were shown. Within a few hours of arriving, Joshua's wonderful nurse, Claire, said "I've referred you to Ronald McDonald House Brighton, you're meeting them this afternoon, so you'll be able to stay here at the hospital".
The House quickly became our safe place. It was our refuge whilst our son recovered. We quickly developed a routine which mainly involved spending time on the ward with breaks for food and sleep. The daily Subway breakfast did our waistlines no favours! Chatting to other parents staying at the House was sometimes sobering, sometimes reassuring, but sharing stories whilst cooking and eating some evenings was always cathartic.
We were so fortunate that both of us were able to spend most of the days with him. The nurses encouraged us to change him, to feed him tiny amounts of milk through his nasal tube, and to carefully cuddle him regularly. Joshua could see us, hear us, smell us and just by being there with him meant we could all patiently wait for his body to recover and gain strength with two (relatively) unworried parents.
Having the House meant we could be one, together, in as much of a home from home environment as we could have hoped to have. It was an unsettling and scary time, from which we have taken happy memories of being reassured, looked after, and shown such kindness by everyone we met.
We look back on our enforced stay in Brighton with fond and positive memories of the care we had. Joshua is just finishing his first year at school and apart from a very neat scar, which he explains was from when he was a tiny baby, he's gone from strength to strength. He's had check-ups with Mr Narayanaswamy several times and so long as all is well at the next check-up, it could be the last one we'll need.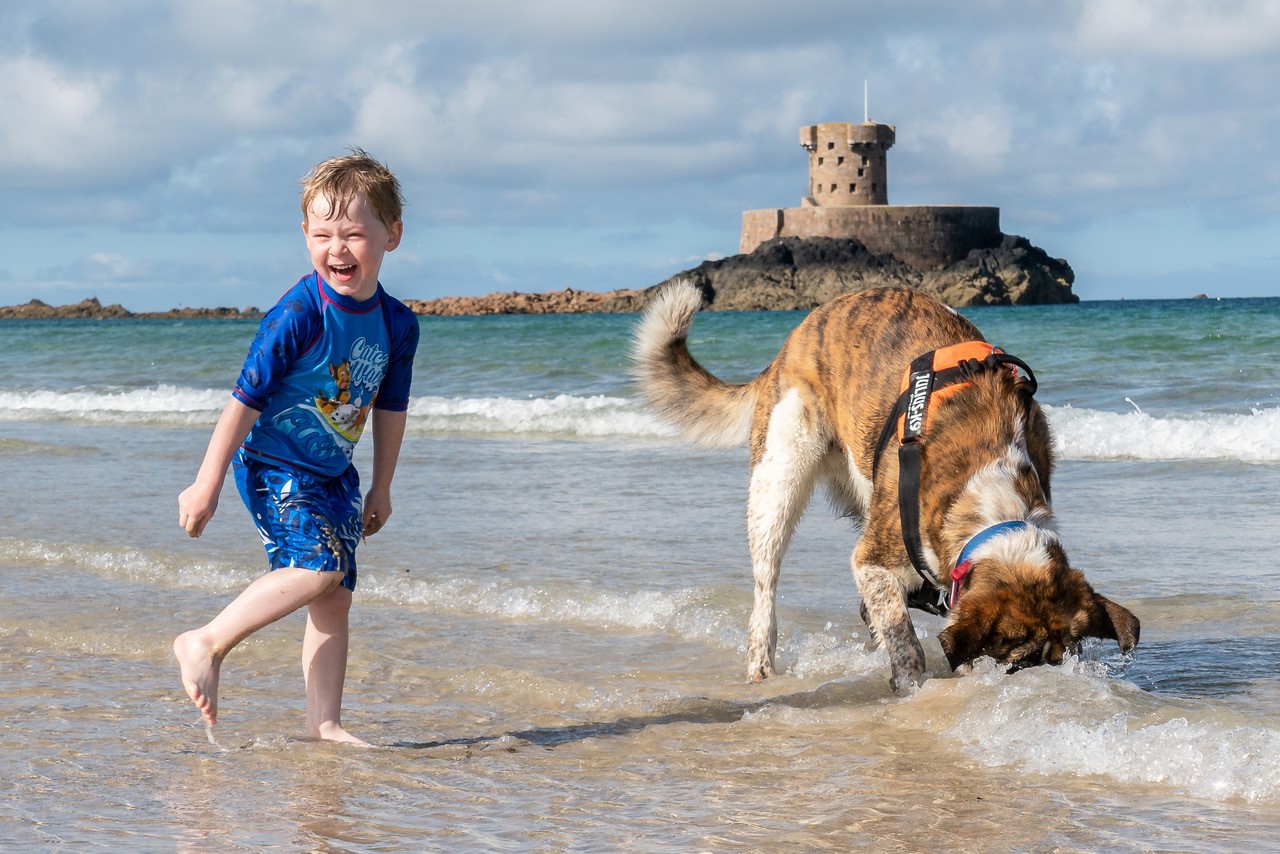 Help us provide free home away from home accommodation to support families with children in hospital with a donation.