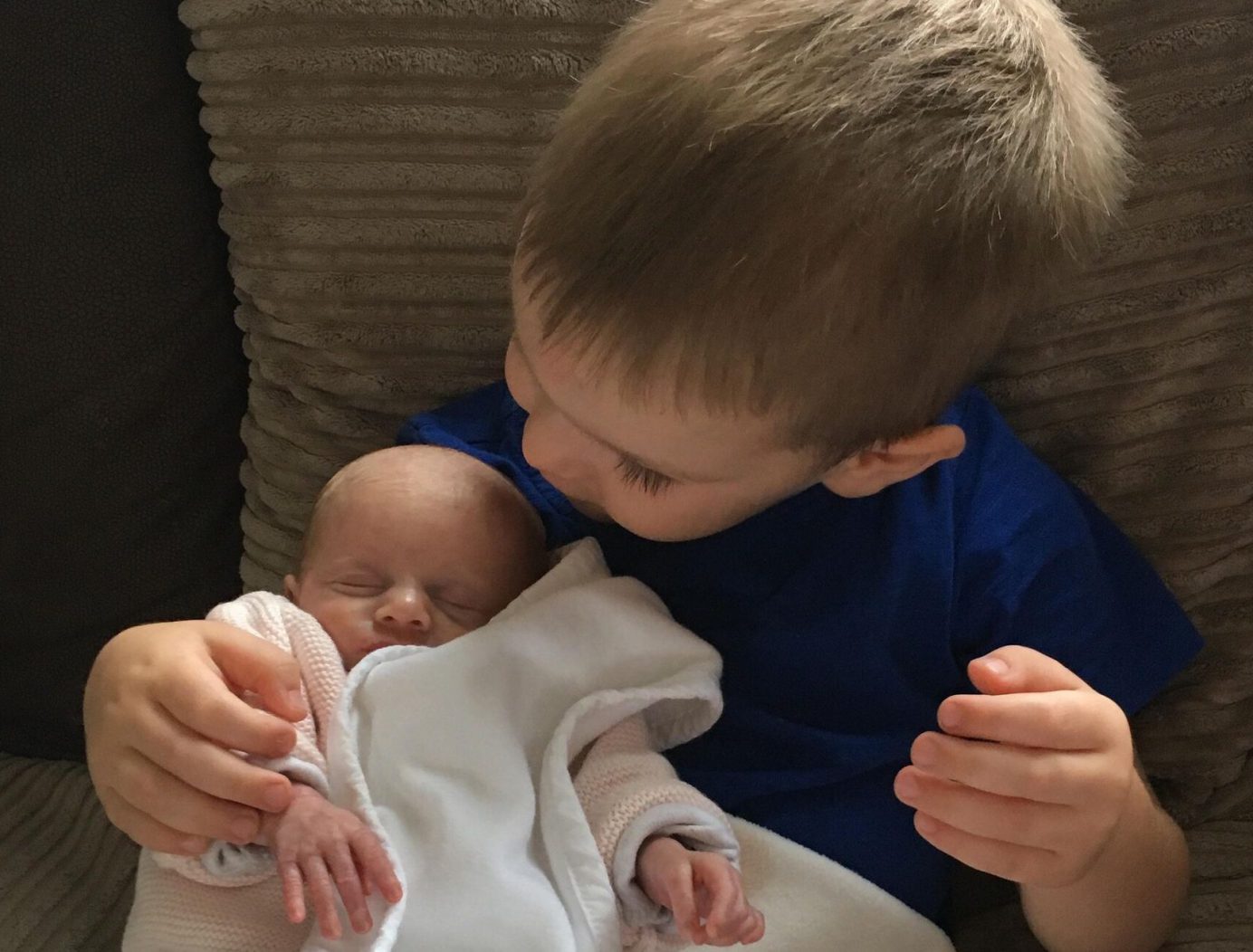 In the Same Boat: Charleigh's Story
Charleigh was born at 33 weeks, weighing under three pounds. She had a condition called Duodenal atresia, which meant her intestines were blocked, so she couldn't grow normally and that resulted in her arriving early. She needed an operation at just two days old to correct the condition, and we were told the post-operation recovery could take weeks.
"THE STAFF AND OTHER PARENTS COULDN'T HAVE BEEN FRIENDLIER THROUGHOUT OUR STAY."
Colin and I had found out about Charleigh's condition at our 20-week scan, so we felt prepared. It still doesn't help the worry, but knowing what we were going in to helped us to feel stronger.
I was actually aware of the Ronald McDonald House Brighton, as a few members of my family had used it before. But I was reminded of its existence when they referred me after giving birth.
When I first stepped into the House, I felt so welcomed. I was so happy to be close to our daughter to support her during her recovery. The House felt really homely and warm. The staff and other parents couldn't have been friendlier throughout our stay.
In fact, one of my best memories is having other families to talk to. They understood what I was going through because they were on a similar journey and we were all in the same boat.
Without the House, I wouldn't have been able to stay close to my daughter. But thankfully, I could be there every step of the way. The House was our base, and we could go home for a night if we needed, but still have somewhere to stay that was minutes away from our baby girl.
Being close to her really helped impact her recovery. She was strong, and hitting all her goals by herself, but having me by her side gave her that extra push she needed.
"THEY HELPED ONE OF MY FRIENDS WHOSE BABY WAS IN HOSPITAL TOO."
I don't know what I would have done without the Brighton House. I would have had to travel to and from the hospital every single day for four weeks. That's travelling for two hours a day. And in the first few weeks after giving birth, I couldn't drive. I would have had to rely on others to help get me to my baby's side. I couldn't have coped with the additional stress and negative emotion.
When we headed home as a family, I was so relieved. But it was sad to say goodbye to our 'home away from home'. I visited the House a few times since to see the staff who helped us so much, but also because it helped one of my friends whose baby was in hospital too.
"CHARLEIGH IS NOW A BUBBLY ONE-YEAR-OLD!"
That's why it's so important to donate and support this Charity as much as possible. They are a great help in every way. The Houses and staff are there to support you, so we need to support them.
My fondest memory from my time at the House was being welcomed into the cosy, clean and friendly home that I would live in for the next four weeks.
Thank you Ronald McDonald House Brighton!
Help us provide free home away from home accommodation to support families with children in hospital with a donation.