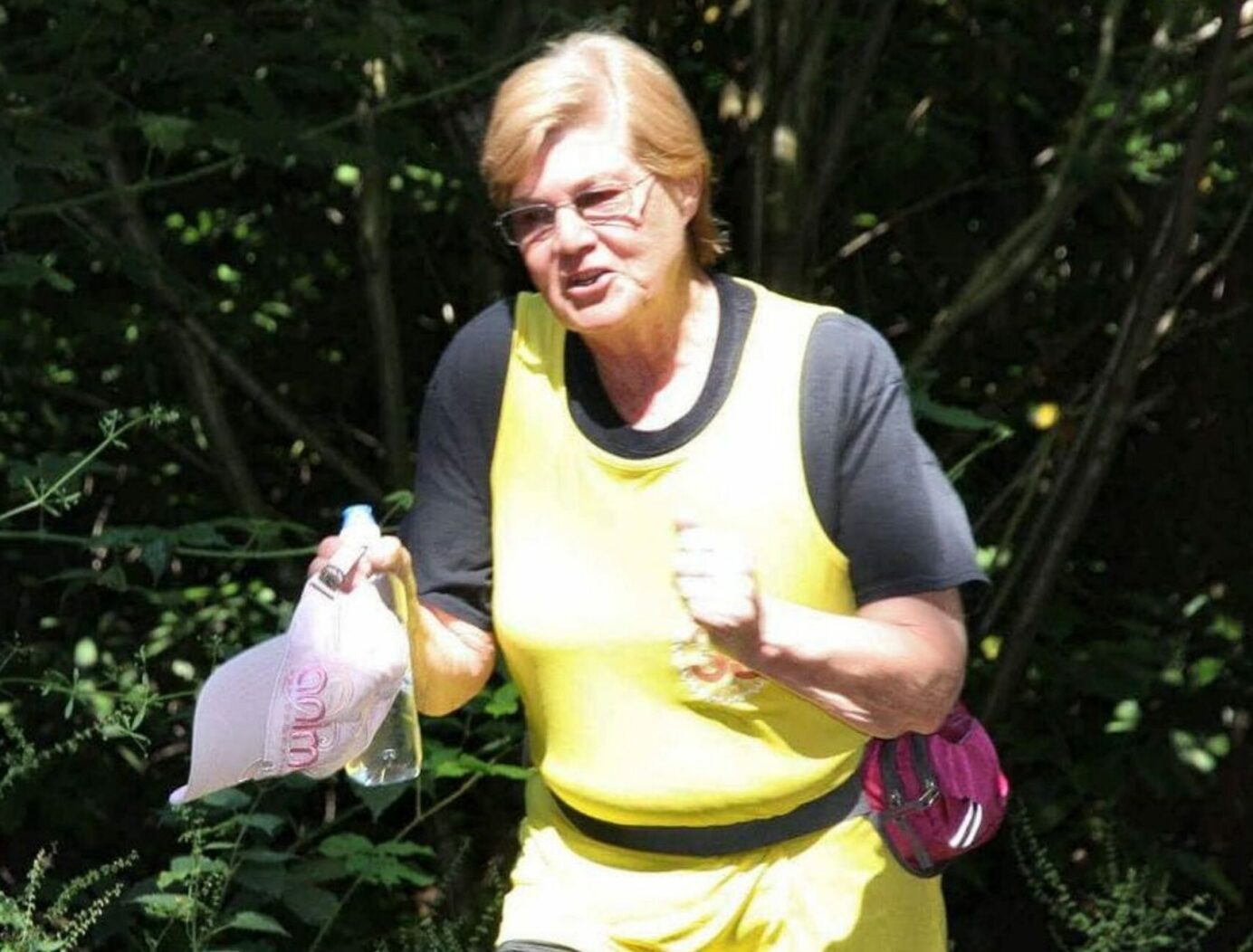 If I Can, You Can: Christine's Story
Thinking of running to raise money for Ronald McDonald House Charities UK?
Read fundraiser Christine's advice to new runners on how to stay motivated, pace yourself and count on the support of family and friends to help you stick to your goals!
Guest blogger: Christine Atkins
Thank you for taking the time to read this. When I first received an email asking if I would write about my experience, I thought, 'What on earth can I say? Who would want to read about me?' Well, I hope that as the title says, 'if I can run for Ronald McDonald House Charities then you can run too' and that you will take encouragement from reading about my experience. The most important thing to remember is that you and I are fundraising for those amazing families who need support and a safe haven at a very difficult time in their lives.
My name is Chris. I live on the beautiful Isle of Wight. I am 69 years old. Over 50 years ago I loved athletics but apart from chasing my grandchildren I haven't run in a long, long time!
Let me take you back to October 2016. A friend and I were walking along Southsea seafront on our way to The Kings Theatre, where the Great South Run 5k was taking place. I jokingly said to my friend 'I could do that, couldn't I?', to which she responded, 'Do it then!' Oh no, what had I agreed to? Not one to back down, as soon as I arrived home, I signed up for 2017 and was telling myself 'Yes, I can do this!'
Now, I was a little on the cuddly side, so the first step was to lose weight. It was going to be scary to try and run after all these years. Before I knew it, I had downloaded the Couch to 5k app, which gave me guidance and meant I didn't over stretch myself. I confided in my close family and friends as I knew I would have their encouragement. I started walking more and eating sensibly and healthily.
A friend and I were walking along Southsea seafront…where the Great South Run 5k was taking place. I jokingly said to my friend 'I could do that, couldn't I?', to which she responded, 'Do it then!'
CHRIS ATKINS SUPER FUNDRAISER
By the start of 2017, I was feeling good and growing in confidence. I still didn't feel confident enough however to run-walk for charity. That changed when in February 2017 one of my friends and work colleagues, Rachel, who was pregnant, was dramatically airlifted from the Island to Southampton, where her twin boys Jake and George were born very prematurely. It was a frightening time.
Rachel and her husband, Alan, were able to stay close to their babies in Southampton throughout the following traumatic months simply because of Ronald McDonald House Southampton. They had a safe and supportive place to stay. Imagine after long emotional days having to find your way to the ferry and travel home exhausted, adding hours onto an already exhausting day. Leaving the babies in hospital and going home was an impossible idea. Thank goodness the House was there with amazing support. It is a daunting thought to be away from your own surroundings at such a time in your lives.
After visiting Rachel in Southampton I was moved by the experience and knew I had to help raise funds. I contacted the House in Southampton and they were delighted. They gave me the extra motivation I needed. Over the year the staff were amazing, answering any questions and giving great advice. The fundraising team helped me make a JustGiving page, which was a great idea. I printed out little slips of paper with my Just Giving address and gave them to people who chatted to me along the way.
I was thrilled when I received my Ronald McDonald House Charities shirt in the post (followed by my cap). Little things but so important. I began to wear my new running shirt when I was I training, hoping that folk would send a donation. I had lots of support from family and friends along the way. I had some strange looks sometimes but I really didn't care. I was proud of myself.
As the race grew nearer I became very excited. Unfortunately, in the week leading up to Great South weekend, the weather was horrible and my race was cancelled. I was gutted. Despite this, I decided not to give up and ran my own race from Shanklin to Yaverland, on the first clear day. One week later I ran it 43 minutes. I raised a total of £576. Amazing!
Rachel's family are now home on the Island. George was transferred to St Mary's for a short time but joyfully the family were home together for Christmas. A great start to 2018.
I hope I have inspired you. Go for it, you will not regret it. It's changed my life and I know my supporters and I have helped in a small way. Roll on October 2018!
Help us provide free home away from home accommodation to support families with children in hospital with a donation.