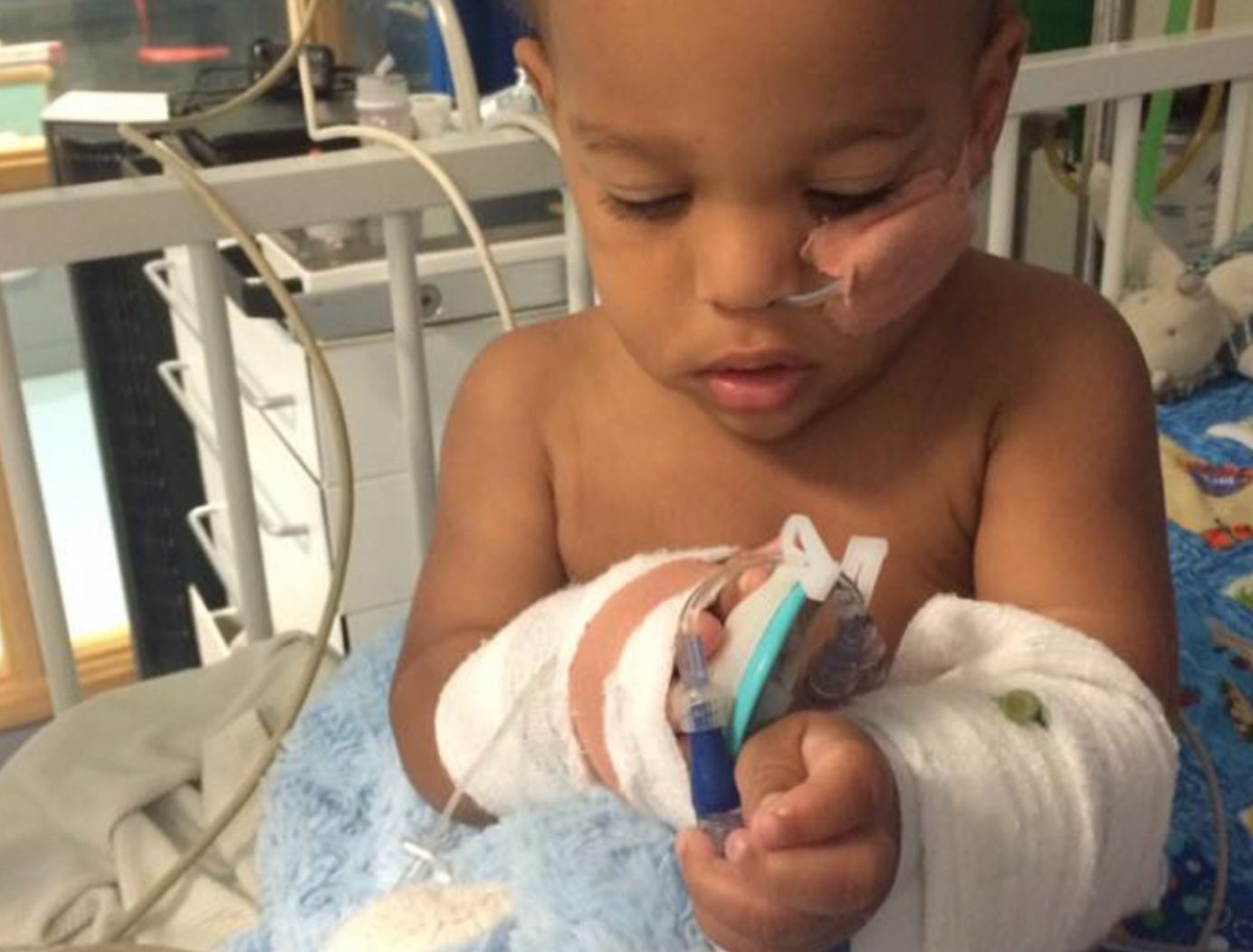 Hellish Week: Jace's Story
"I would have stayed by Jace's bedside no matter what, but that wouldn't be practical for us all. We would have been separated, but the House enabled us to stay together." – mum, Kylie
In life things often do not go to plan and that is what happened to Jace and his family. What was supposed to be a routine day surgical procedure quickly turned into a life-threatening event that saw them staying in the hospital for nearly a week, miles away from their home. That would be enough to throw any family off track, but this one was only just coming out of a life-changing trauma and Jace's mum, in particular, had to find more strength to cope with what was happening. This is the story of Jace and his family who stayed at Ronald McDonald House Southampton after things took an unexpected turn for the worst.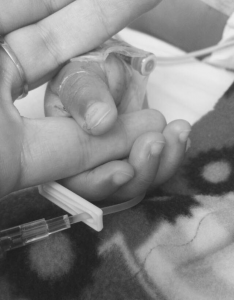 Jace and his family live in Oxford, and he was born healthy and happy. This was what his mum, Kylie, hoped for, but she feared that something would go wrong. When she was 22 weeks pregnant, Kylie was involved in a massive road accident. She was hit by a coach as she was getting out of her car and was dragged along the street. Kylie was badly bruised and suffered four fractures to her right arm, but miraculously the doctors said her baby was okay. She was in a lot of pain, had to have surgery and was suffering from post-traumatic stress disorder (PTSD), but she remained strong and tried to dispel her fears that something would be wrong when Jace was born.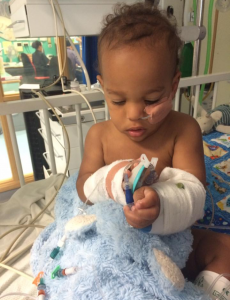 "I was determined to remain focused and make sure I was healthy and ready for when Jace was born," recalls Kylie. "When he was born, because I'm right-handed and my injuries were still healing, I struggled to feed him, hold him and bathe him. I still thought something could be wrong with him and I had difficulty accepting that he was here and was healthy and that everything was okay. I was suffering from bad anxiety and feeling the effects of my accident. I was determined to make everything okay, but it all came crashing down. Then when Jace was about two months old he had an ear infection and it was the first of many – he must have had about 10 ear infections in the space of eight months! It was a really tough time."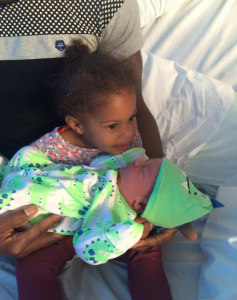 It was during an examination for a suspected ear infection when Jace was about 10 months old that a doctor thought they heard a heart murmur, which was later diagnosed as a Patent Ductus Arteriosus (PDA). The Ductus Arteriosus is an extra blood vessel that should shrink and close on its own during a baby's first few days of life, but Jace's had remained open and this was causing extra blood to flow to his lungs.
PDA is a common heart defect that required Jace to have a simple catheter-based procedure that would insert a device to plug the hole. The operation is carried out under general anaesthetic and is a fairly quick procedure that requires no overnight stay.
But Jace's parents were shocked when they discovered that they would have to travel to Southampton Children's Hospital for the surgery.
"We were really surprised because John Radcliffe Hospital in Oxford is a leading hospital in the UK, and we were speaking to a paediatric cardiac surgeon," recalls Kylie.
"It was scary being told that Jace needed an operation and I felt daunted by the idea of being so far away from home, even though it was only for one day. Due to my PTSD, I felt anxious about travelling there in a car and going on the roads and I kept thinking about what we were going to face with my little boy. But I was strong and got through it. I had to be there for him, so I pushed my fears aside.
"At Southampton, the operation went well but when Jace was in recovery there was a concern that he wasn't very responsive and during an examination, a nurse said she couldn't find a pulse in his feet. The surgeon advised that the PDA device had become dislodged and was stopping Jace's blood flow and that there was a possibility that his legs would need to be amputated! They rushed him back into surgery to open him up across his tummy to find the device and re-fit it. We waited and hoped for the best outcome and were greatly relieved to be told that the operation was successful."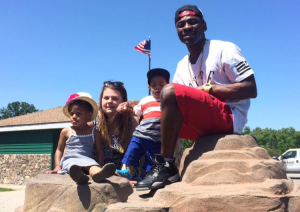 After the surgery, Jace was in the hospital for six days starting in the Paediatric Intensive Care Unit. "What was meant to be a simple day surgery turned into a hellish week," recalled Kylie. "When it all went wrong it became a nightmare and a big blur. It affected me again. After Jace was born, I came to terms with him being well and here but seeing him clutching to life by his fingertips made me feel like I was right back where I started."
It was late by the time Jace was out of surgery and settled. The hospital put Kylie and her dad in a room for the night close to the ward. While her one-year-old daughter Amaya stayed with her husband in a shared house located close to the hospital. The family then had to figure out what to do for the rest of the week.
Kylie said: "My dad told us not to worry and that he'd look after Amaya for as long as we needed but he had only taken one day off work to help out. Then a nurse recommended Ronald McDonald House Southampton and said we could all stay there, and it was on-site at the hospital. There wasn't space for us immediately, but a room did become available and we jumped at the opportunity. By that time my dad had returned to Oxford with Amaya, but my husband wanted her with us. My anxiety levels were high, and I didn't want my family out of my sight. I worried about something going wrong, like them being involved in a car accident while travelling home or to the hospital."
Ronald McDonald House Southampton was built on the hospital grounds in 2014 and it has 53 bedrooms to support families receiving specialist neonatal and paediatric treatment at Southampton Children's Hospital.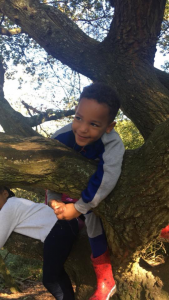 "Staying at the House allowed us to stay together as a family," commented Kylie. "The staff were very friendly, and they explained everything while showing us around. It was like a hotel. It took away the hospital feel from the situation, which allowed us to shut-off but also be close-by should Jace need us. The room was clean and well-kept. It had two single beds with pull-out beds underneath, which Amaya found amazing! She really enjoyed staying in the House. There was a family room with a TV, books and games. She met other children and played with them. There were also shared kitchens and laundry facilities.
"For me, the House was a place I could relax away from the hospital ward, try not to worry and have a proper shower. I met families in the House who had been living there for several months while caring for their child. Thankfully we only needed it for a short time, but it would have been stressful without the House. I would have stayed by Jace's bedside no matter what, but that wouldn't be practical for us all. We would have been separated, but the House enabled us to stay together.
"The House is like a home from home and it's wonderful that it's provided to families free of charge.
"Being at the hospital; eating and paying for parking gets expensive and adding the cost of a hotel or B&B alongside your mortgage and other costs just wouldn't be possible for most people."
Jace recovered well after the surgery and after nearly a week in Southampton Children's Hospital, the family returned to Oxford.
"Jace is now three-years-old and has had no problems – he will lead a normal, active life," said Kylie.
"Jace stopped having ear infections and so that was resolved too. For me, it's an ongoing recovery. I had the metal plates that were inserted into my arm after the accident removed just over a month ago."
"Though it was a difficult period, I look back on my time in the House and think what an amazing charity it is. I often tell people about it. I've donated toys and I put money in the collection boxes when I'm in McDonald's. We made friends in the House and keep in touch with them via social media. We all went through a tough time, but most much worse than us. It's really lovely to see photos of their children celebrating birthdays and living healthy and happy lives."
Help us provide free home away from home accommodation to support families with children in hospital with a donation.