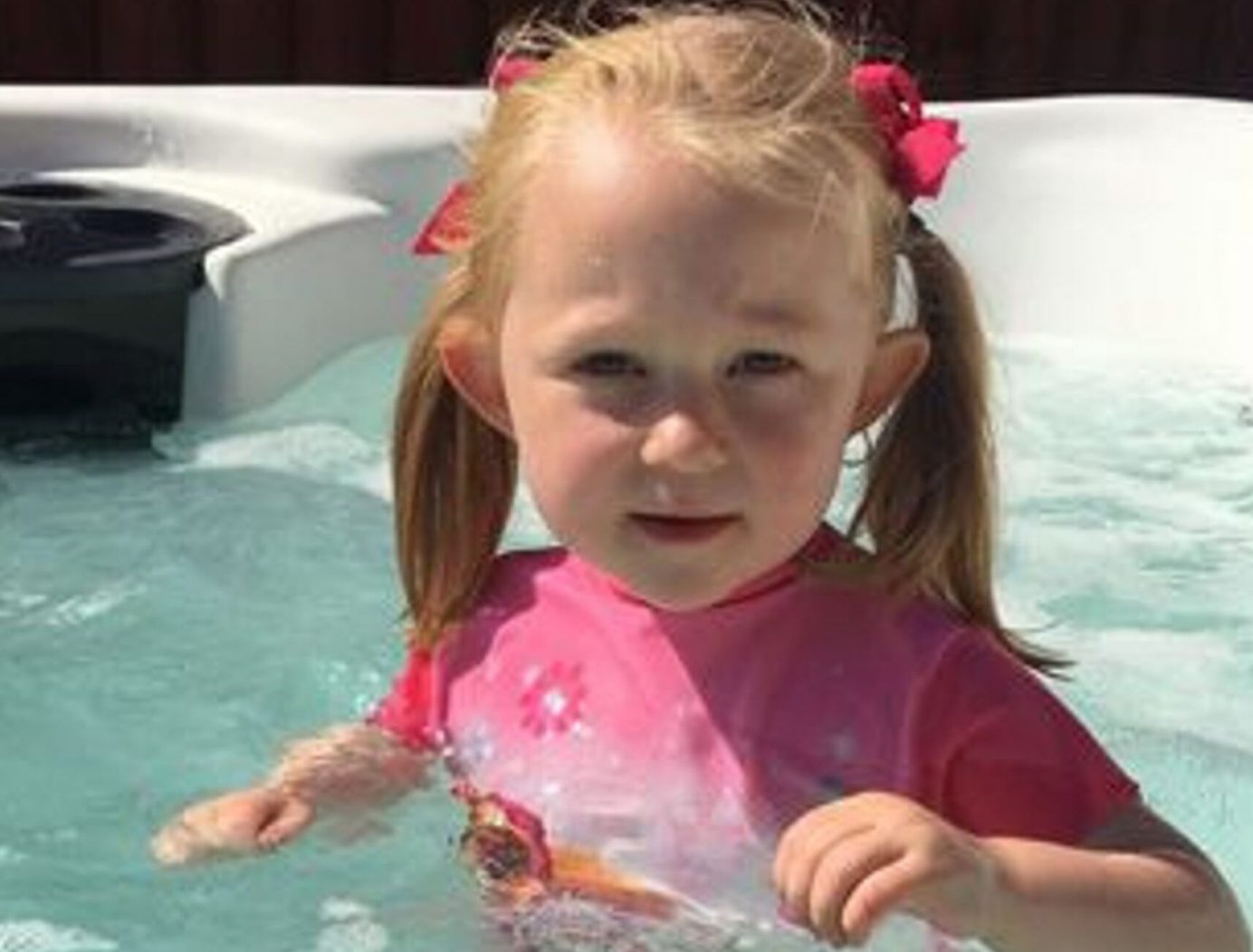 Heartbroken and Terrified: Harper's Story
To pay tribute to the incredible work the NHS does every single day, mum Nadine shared her daughter Harper's journey and told us what the NHS means to her and her family. Nadine and her husband Richard stayed with us at our Birmingham House to be close to Harper throughout her treatment and recovery.
At four weeks old, Harper had lost more than 10% of her birth weight and was taken to our local hospital. After blood tests, she was diagnosed with Conjugated Hyperbilirubinemia, raised transaminases, vitamin E deficiency, poor growth, and a possibility of liver disease. We were completely heartbroken and terrified.
The doctors explained that she needed to be treated by specialist doctors in Birmingham. We were then rushed to Birmingham from Morriston Hospital; our daughter's life was now in the hands of the doctors and there was nothing that we could do. We felt incredibly helpless and scared. We had to leave our 13-month-old son behind with grandparents which was very hard.
When we arrived on Ward 8, the nurse explained that we could stay at the Ronald McDonald House. We were very confused, as we are ashamed to admit, but we had no idea what the Charity actually was. The nurse took us over to the House in the afternoon and we felt relieved and saved! We had such a lovely, warm welcome and instantly felt a little more relaxed. When we had a tour of the House we were in total disbelief about how much this Charity helped families like ours. It was a huge weight off our mind that we had somewhere to stay and somewhere to keep us safe at a difficult time.
Just seeing so many families in their most difficult times, still living normally and staying together, is a moment I'll always remember. We were also able to have our son Ethan to come and stay with us for a night as he was still only a baby himself, so we didn't feel so isolated from him anymore and felt like we were still a family.
The House had such a positive impact on our family – we were able to relax, have a bath, sleep in a proper bed, cook and eat our own meals, wash our clothes and try to stay as normal as possible. This helped us to be there for Harper and enabled us to stay positive for her rather than stressed.
If it weren't for the House we would have had to stay in a hotel, which would have cost us hundreds of pounds, possibly miles from the hospital. We would have had to pay for food or eat out all of the time. Or – worst case scenario – we would have had to travel miles or be split up as a family.
Since staying at the House my husband Richard has run the Birmingham Half Marathon and we donate monthly. Ronald McDonald House Charities keeps families together in the most difficult times. It takes stress from their minds and gives them a warm bed, a bath, and a place you can try to relax and a little time to yourself. We can never thank you enough for your help.
The NHS saved our baby girl. The doctors and nurses on Ward 8 Liver Unit at Birmingham were amazing, dedicated and beyond helpful in ensuring Harper survived her liver disease. They took time to explain things to us which we didn't understand and were so caring to Harper. Without their care, Harper would not be here.
What an incredible hospital and Charity. We will never forget your kindness and help at the worst time.
Help us provide free home away from home accommodation to support families with children in hospital with a donation.