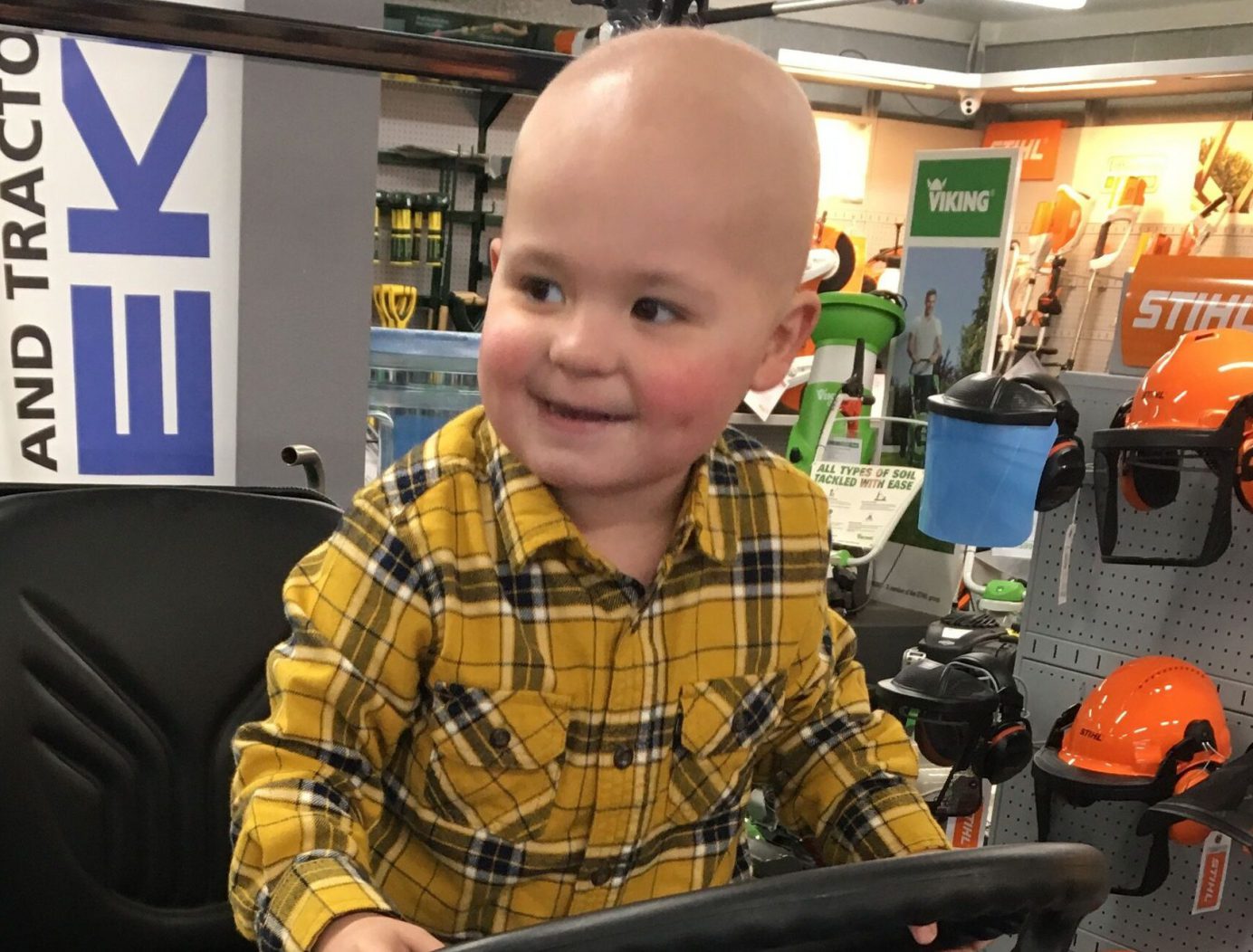 Frightening Unknown: Oscar's Story
We had never heard of Ronald McDonald House Charities UK before being in this very distressing and difficult situation. We cannot emphasise how important and valuable these Houses are to families. The House has a huge impact and a great feeling about it – homely, and most importantly it's a safe environment.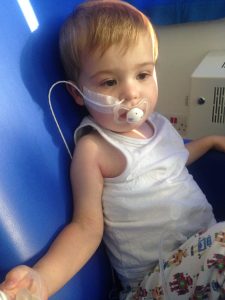 At the beginning of May 2018, Oscar became unwell and the GP sent us to the local hospital with no obvious sign of infection. There we were given general antibiotics and sent home. Oscar improved, but later on that month he became quite lethargic, not the energetic two-year-old boy he once was. He also started to have a funny complexion.
We took him back to the GP who said that Oscar should have a blood test, so we were sent to the Children's Ward. The results showed worrying levels and we were sent to Southampton Hospital for further tests. They told us to pack our cases and expect to be away for some time.
All sorts of questions were going through our minds… What did Oscar have? Could it be cured? How long would it take and could we both stay with him? Within 24 hours of being there, we found out that Oscar had Acute Lymphoblastic Leukaemia. We were devastated, but having a diagnosis made it easier to move forward with treatment.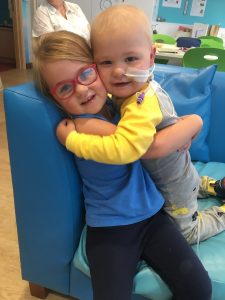 The unknown is very frightening and being away from family and friends made it even harder, as only o
ne parent was allowed to stay with Oscar on the Piam Brown Ward. It was important that Brian and I were both there for Oscar during his treatment.
We were so relieved that Ronald McDonald House Southampton had a room for us. We took turns to stay by Oscar's bedside, reassuring him we were still close. This made all the difference to us since we live in Jersey and if the House wasn't there, we would have had to use expensive accommodation with added taxi fees and living costs. Knowing that we were nearby to Oscar took such a huge weight off our mind.
We still use the House regularly and always feel very welcome. We will continue to use Ronald McDonald House Southampton as Oscar's treatment will last over three years. Our daughter Lydia has also been able to stay at the House with us and it gave her reassurance to see where we stay when we're away from home.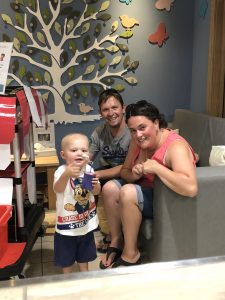 We strongly encourage anyone who wants to fundraise for this Charity to do so. When our situation improves we will certainly be doing so to show our gratitude and try to repay the kindness and support that Ronald McDonald House Charities has shown to us.
Help us provide free home away from home accommodation to support families with children in hospital with a donation.