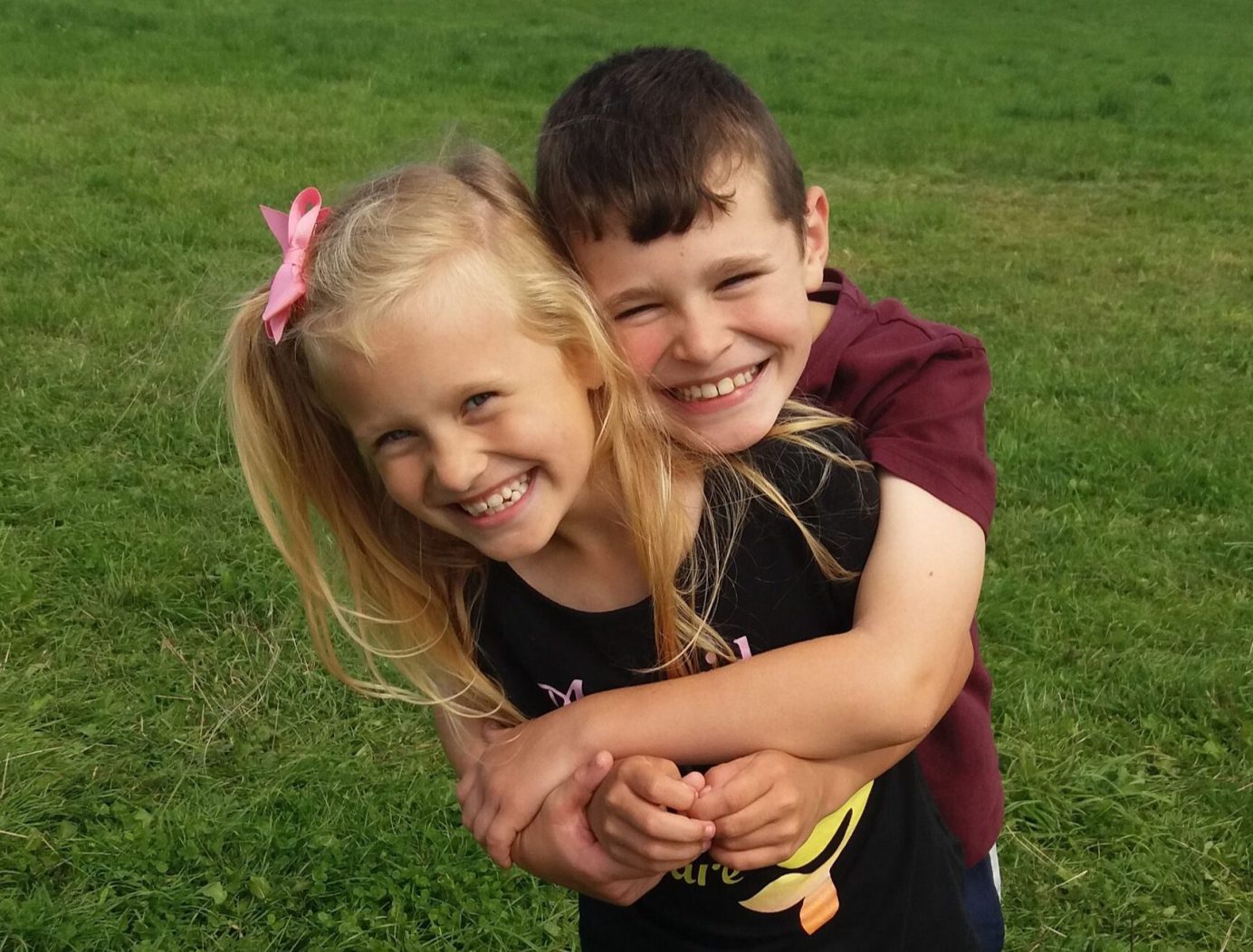 Freak Accident: Mackenzie's Story
It was a nice, sunny evening in May, so we thought we would take our two children Mackenzie and Ellie to the park to ride their bikes after school. We were all having a nice time until Mackenzie happened to get into difficulty on his bike, falling over the handlebars with the bike landing on top of him and the handlebars hitting him hard in his tummy. Straight away we called 111 to ask for advice on what we should do. They told us to take Mackenzie over to the hospital as soon as we could. We ended up getting caught in a road closure on the route so had to take a detour which took us an extra hour to get to the hospital. Upon arriving at our local hospital they transferred us via ambulance to Southampton General Hospital where Mackenzie was then admitted to the Paediatric High Dependency Unit.
Mackenzie had suddenly gone from finishing school for the day, being a healthy nine-year-old and having a great time with his sister, to laying in a hospital bed in a critical condition. After lots of tests, x-rays, ultrasounds and a CT scan it was discovered that Mackenzie had a hole in his bowel. He was then rushed into surgery for a major operation lasting three hours. He had to stay in recovery for an additional six hours as the medical team were having difficulty in stabilising him after such an invasive surgery. Mackenzie's lungs also ended up collapsing which added to our worry and cemented the need for us to be close to our son whilst he was going through this terrifying ordeal.
"WE'RE SURE HAVING ELLIE AROUND REALLY AIDED IN MACKENZIE'S RECOVERY"
Whilst on the High Dependency Unit, one of the nurses looking after Mackenzie referred us to the Ronald McDonald House for accommodation. I was still wearing my clothes from the previous day at work and having spent 36 hours awake, I was exhausted.
Walking into the Southampton House I was still in shock about the accident and felt like a complete emotional wreck, but the warmth and kindness shown to us by the House team was just what we needed. We were given a tour of the House and shown all the facilities that were available for us to use. Having turned up at the House with not much, we were offered a choice of toiletries for free – it was such a relief to have a shower and freshen up!
Our daughter Ellie stayed with us at the House the whole time, which was really important to us. She has such a close connection with her brother that we're sure having Ellie around really aided in Mackenzie's recovery.
"BEING ABLE TO COOK AND HAVE A MEAL TOGETHER WAS GREAT"
On numerous occasions throughout our stay I burst into tears when the House staff asked how we were doing, each time the staff were so caring and supportive which was lovely. The first time we were allowed to take Mackenzie off the ward for a little while, we bought him over to the House in a wheelchair for an hour and showed him around where we had been staying. We were able to spend time as a family and play in the games room together. It was also brilliant to provide Ellie with some normality and being able to cook and have a meal together was great!
"WE WILL MAKE SURE WE POP INTO THE HOUSE TO SAY HELLO TO THE STAFF THAT SUPPORTED US THROUGH A DIFFICULT TIME"
After ten nights, Mackenzie was doing well enough to be discharged and we could finally head home. He still has a long road ahead but with the support of district nurses coming to our home every 48 hours to pack the wound and apply fresh dressings, we are able to manage from home. We are still waiting and hoping that Mackenzie's injury will heal successfully otherwise he will need further surgery in the future.
Mackenzie will need to attend appointments at Southampton General Hospital for a few months so we will make sure we pop into the House to say hello to the staff that supported us through a difficult time for our family.
Please support this vital Charity! They really do help families through traumatic times. I don't quite know how we would have coped, but without the support of Ronald McDonald House Charities UK, I think it would have broken us!
Help us provide free home away from home accommodation to support families with children in hospital with a donation.