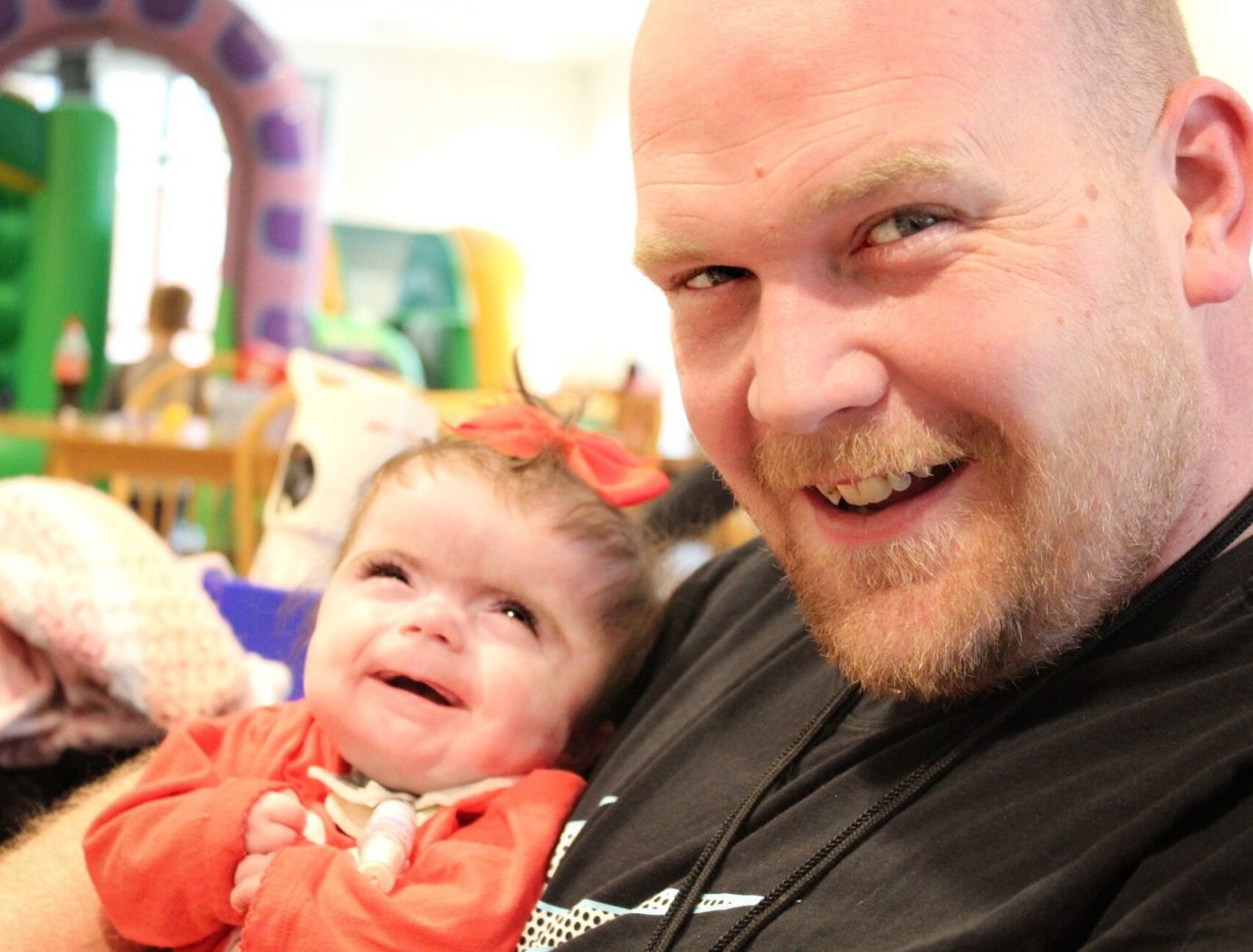 Forever Thankful: Cassidy's Story
Cassidy has Cornelia De Lange Syndrome, causing many medical issues – so we're no stranger to the hospital. On this occasion, she caught bronchiolitis and as her airway is built differently they couldn't intubate her when she stopped breathing, I thought we were going to lose her. It was the most frightening time of my life.
The doctors performed an emergency tracheostomy and it was then that I realised that we would be spending a long time in hospital. I worried about where I would stay to be close to Cassidy; I worried about how I would get to see my other children in that time.
I had heard of Ronald McDonald House Charities before, but we hadn't slept at the House during previous stays. I had a lovely warm welcome from Sue as I stepped into what would be our home for the next five months. I couldn't believe how wonderful the House was!
I really don't know how I would have coped without the Evelina London House. Being able to be close to Cassidy whilst having my other children stay with me was a godsend. The kids loved Waffle Wednesdays and so did I. I loved watching them play and be happy around the House.
Through all the sadness, the House team would bring laughter and a smile to my face – I am forever thankful to them. Through this House, I have made wonderful lifelong friendships.
The hospital doesn't have beds for parents on the High Dependency Ward, so I really don't know where I would have slept as it was too far and too expensive to travel every day.
Being close-by definitely impacted Cassidy's recovery! Children need their parents and she thrived knowing that I was only minutes away from her bedside. It's also given me the chance to learn about her health needs in a safe and supportive environment.
It's a very bittersweet experience leaving the House and the wonderful staff that you become very close to. What Ronald McDonald House Charities do for families is truly amazing. It truly is a worthy cause to raise funds for.
Help us provide free home away from home accommodation to support families with children in hospital with a donation.