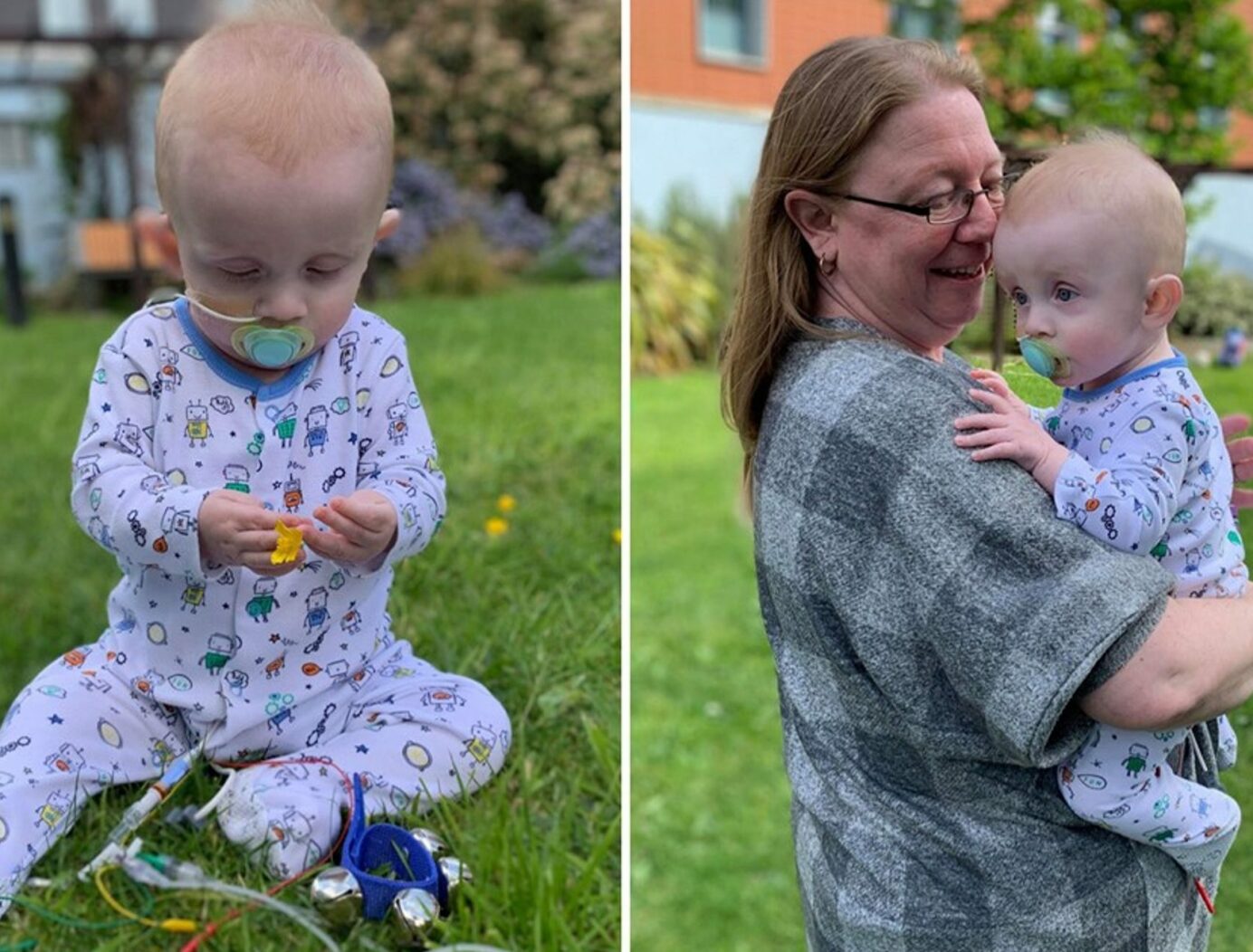 Experiencing the Outside: Finn's Story
"We just wanted to be close to our little boy"
Finn was diagnosed with septic pneumonia hydronephrosis and a VSD at birth. In September, he was diagnosed with dilated cardiomyopathy. Then in October, he ended up with bronchiolitis which sent him into heart failure. He was rushed to the high dependency unit where he spent three weeks before moving to the ward where we have been ever since. In February he was diagnosed with heart block and had a biventricular pacemaker fitted.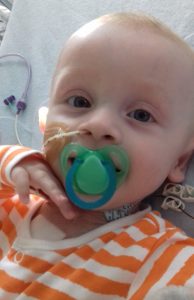 We felt helpless when we were admitted to the hospital. Our little boy had been through so much since birth and he continued to start to feel better then suddenly he would end up right back at the beginning again. Nobody wants to see their child so
poorly and not knowing whether they will make it through the next hours. All we wanted was to be close to our little boy.
We found out about Ronald McDonald House Manchester through Finn's cardiac nurse and the nurse on his ward sent over a referral. After three days, we were given a room.
When we first stepped into the House we felt a huge weight had been lifted off our shoulders as not only were we so close to Finn but we had somewhere to go just to escape and process information and, quite often, have a little cry.
The moment that stands out for us whilst being at the House would be when we brought Finn into the garden and outside world for the very first time and he was able to play in the grass and with the flowers just before his first birthday!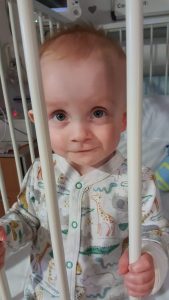 Our other children, Connor, Kelsey, Liam, Niamh, Klan and Riley loved staying at the House as they could also feel and be closer to Finn and us. We were able to stay together as a family and try to keep everything as normal as possible. We could all eat together and have our usual movie nights.
Without Ronald McDonald House Manchester, we wouldn't have been able to get to Finn within minutes when you get that 3am phone call to say that your child has taken a turn for the worse. So I think us being able to get there quickly and be by his side made a massive impact on Finn's recovery.
If we didn't have the House it would have taken us half an hour on a good day and two hours on a bad day to get to the hospital as we would have had to sleep at home.
I would whole-heartedly encourage people to fundraise or donate to Ronald McDonald House Charities UK as without them, families wouldn't be able to stay together and when you are a long-term family staying in a House, it's so hard to balance hospital and home life. These guys are always there with open arms and an ear to listen.
Help us provide free home away from home accommodation to support families with children in hospital with a donation.