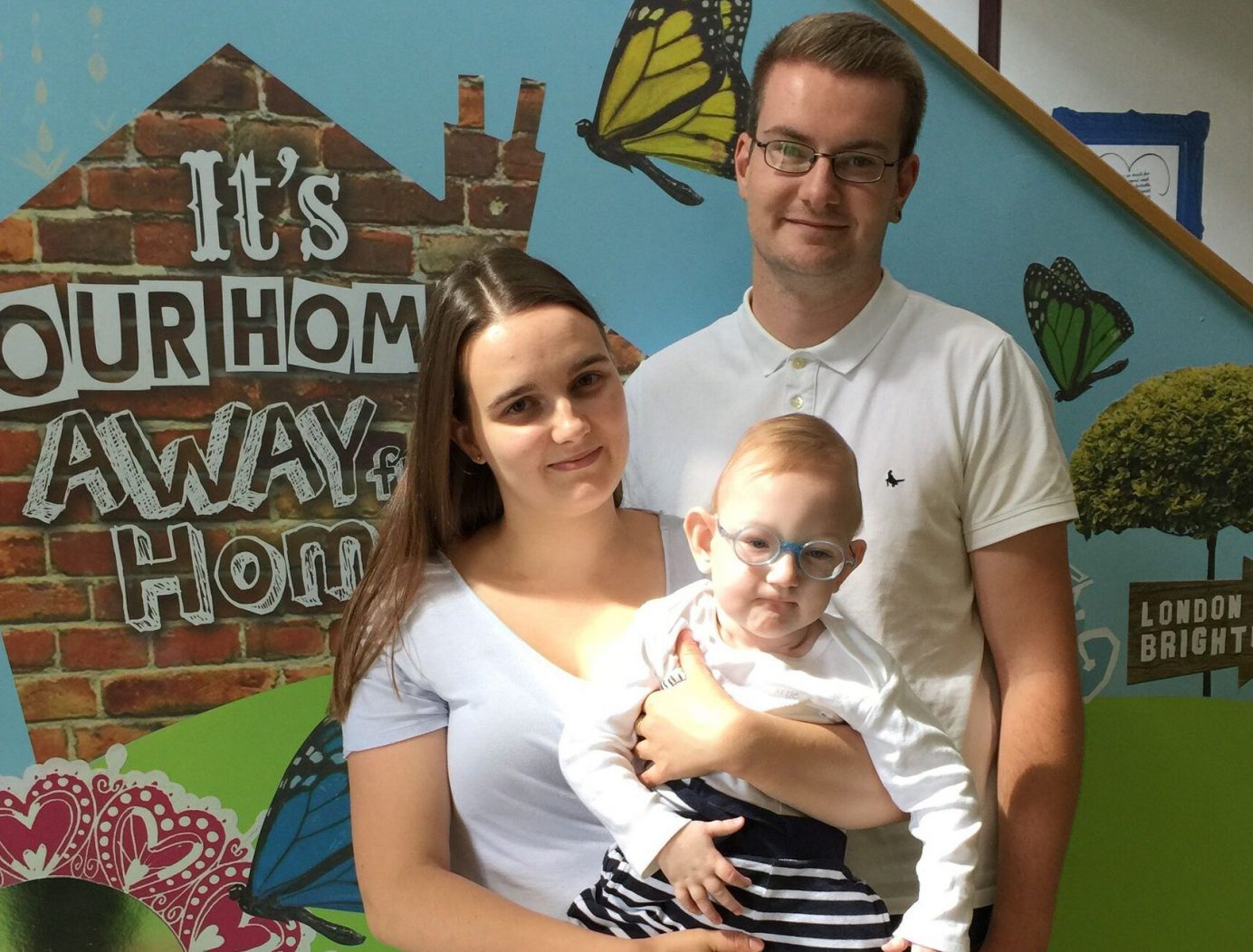 Everything We Needed: Jenson's Story
Michael and I were expecting our first child on 1 January 2018, but suddenly on 15 September everything changed.
Jenson was born extremely premature at 24 weeks gestation at St Peter's Hospital in Chertsey. He weighed just 1lb 1oz, and doctors told us he had a common condition in premature babies, called necrotizing enterocolitis, a serious illness in which tissues in the intestine become inflamed and start to die. Jenson needed urgent specialist care, and we were transferred to the neonatal unit at St George's Hospital in Tooting, nearly an hour from our local hospital.
Life at a hospital far from home was tough. We spent most of the day beside Jenson's incubator and at night time the sleeping conditions weren't always comfortable. We weren't eating well and this left us feeling physically unwell in ourselves.
After two weeks in the hospital, we were offered a room at Ronald McDonald House Tooting. It was warm and welcoming, it had everything we needed! We had an ensuite bedroom so we could get a good night's sleep, a communal kitchen where we could prepare home-cooked meals, laundry facilities and communal living rooms to relax in. The staff were really friendly and supportive. This helped us reset, so we could focus on supporting Jenson.
Day by day, Jenson started to get better. On 9 March 2018, he was discharged and we were finally able to take him home. In June 2018 and again in June 2019 he was readmitted into hospital, but on both occasions, we stayed at the Tooting House – our 'home away from home'.
We are very grateful to the House for supporting us through the toughest time in our lives.
Help us provide free home away from home accommodation to support families with children in hospital with a donation.