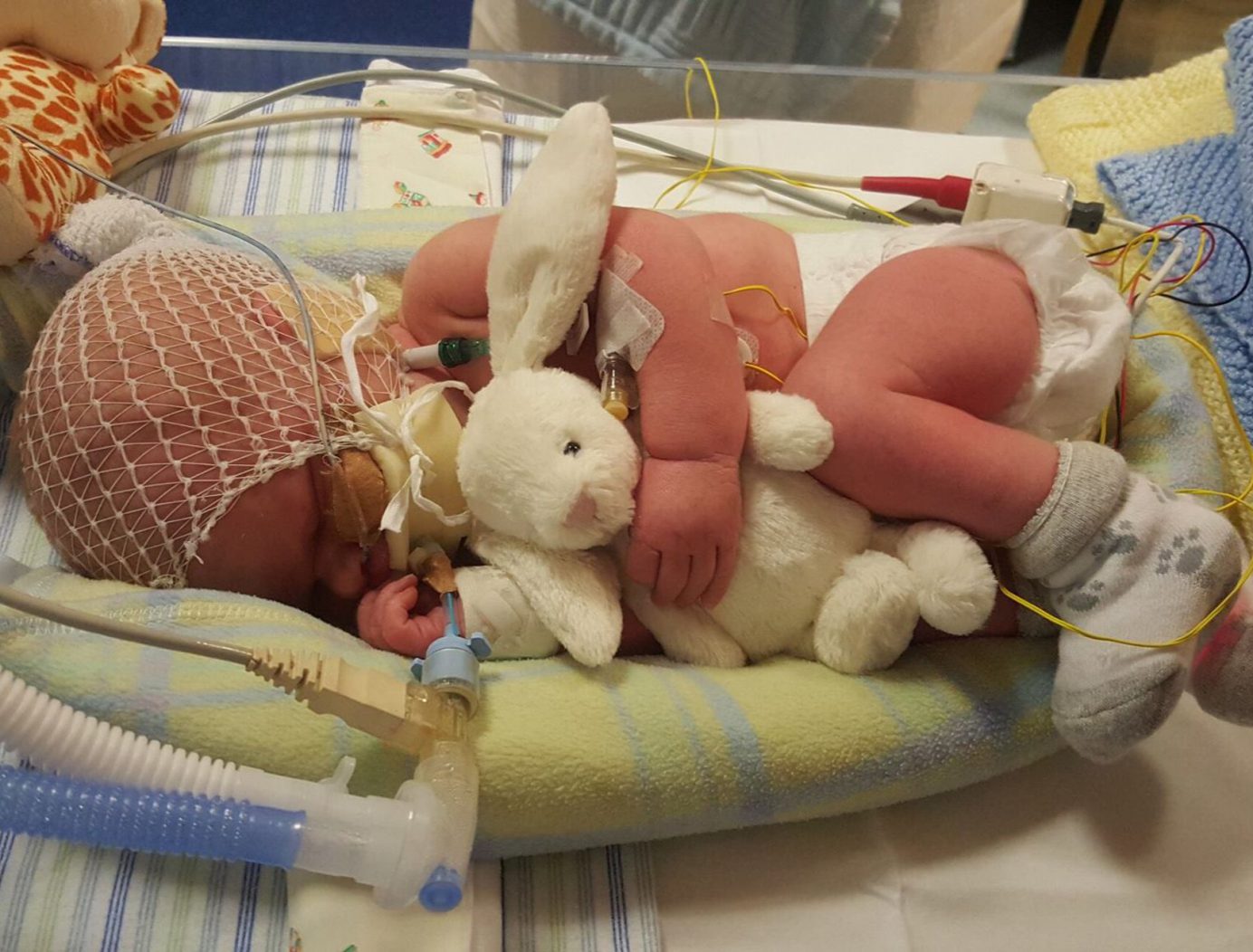 Every Moment is Precious: Oliver's Story
When Oliver was born in January 2016 his mum and dad, Lauren and Darren, were told by Basingstoke Hospital that he needed to be transferred immediately to Southampton General Hospital as he was unable to breathe at birth.
Oliver has titin myopathy, a disorder which causes muscle weakness due to a problem with the titin protein in the body. The myopathy means that his lungs don't work like they should do.
When we arrived in Southampton we suddenly realised we had nowhere to stay. We didn't know anyone locally, had travelled 30 miles from our home in Alton and everything felt new to us and intimidating. Luckily the ward at Southampton General told us we could stay at Ronald McDonald House and that it would be free and we could stay there until Oliver was ready to go home.
For the first 15 months of Oliver's life Lauren and I lived on the third floor at the House, a room called Merchant Hall. We shared a kitchen with 12 other families and thankfully the kitchens are big; four ovens, a couple of dishwashers and lockable space in the fridge and freezer for our things. Whilst Oliver went between the Paediatric Intensive Care Unit (PICU) and the High Dependency Unit (HDU) over at the hospital, Ronald McDonald House became our home.
I'm not sure what we would have done without the House, probably we would have had to travel the 60 mile round trip to and from Alton every day. When you child is unwell every moment is precious and you don't want to be away from them for any longer than you have to. Thanks to the House we could be at his bedside in a moment's notice, but it also meant we could get some sleep.
On 21 March 2017 we received the amazing news that we could finally go home with Oliver, as a family.
Since leaving the House, Oliver has had to come back in to hospital a few times, thankfully only for short stays and each time we have been able to stay at the House. The staff have been amazing.
We couldn't have imagined at the start that we would have needed to stay at the Southampton House for as long as we did. So now we want to give something back. Our friends and family have been busy fundraising and we're aiming to raise £5,000 so that we can sponsor Merchant Hall room in Oliver's name. We have two friends, Andrew and Jessica who completed the London Marathon and another friend, Chloe, is helping raise money by cycling from London to Paris this September. Her sponsorship page is here https://www.justgiving.com/fundraising/chloe-kind. We know the true value of a Ronald McDonald House and every penny donated means a family doesn't have to commute or sleep in the car or a camp bed.
We can't thank you enough.
Help us provide free home away from home accommodation to support families with children in hospital with a donation.