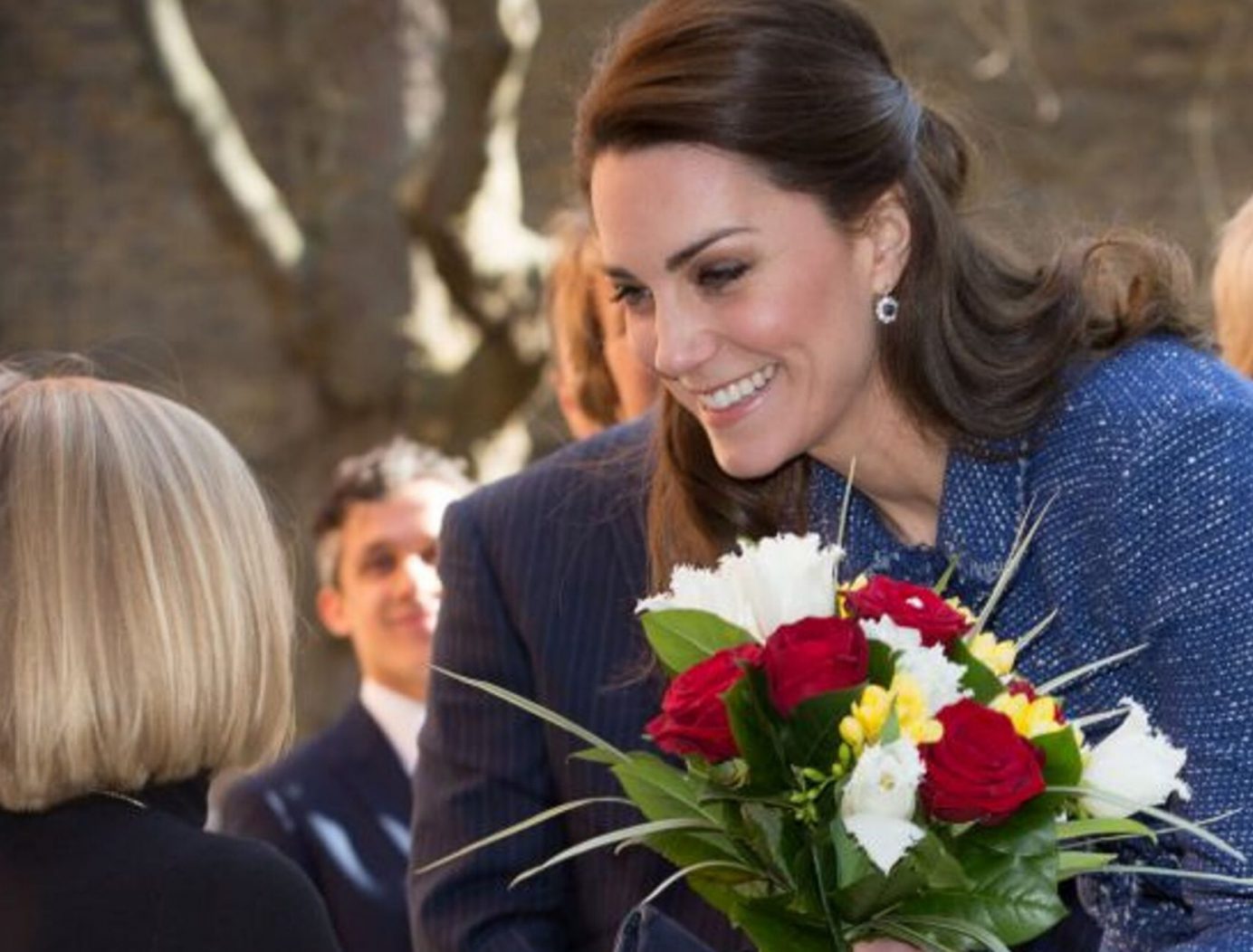 Duchess Brings Smiles to Families: Kate Middleton
On 28 February 2017, Ronald McDonald House Evelina London, our newest House, was officially opened by The Duchess of Cambridge, who visited the House and met families, staff and doctors and nurses from Evelina Children's Hospital.
Her Royal Highness was presented with a posy of flowers by eight-year-old Isabelle Randall, who is currently living at the House with her parents while brother Luke, six, is treated at Evelina Children's Hospital.
Then, flanked by the world's media, Her Royal Highness was given a tour of the 59-bedroom House and was at her charming best as she spoke with families and talked to staff on the running of the impressive purpose-built accommodation, which is expected to look after more than 900 families each year.
Inside the House, HRH spoke to parents Dion and Danielle, whose baby daughter Mia suffers from renal problems and has been treated at the hospital for over seven months. Mia's parents were told that their daughter would only have a 10 per cent chance of living past one month, however this strong little girl has surpassed expectations and her condition has improved greatly. Mia has dialysis every night for 12 hours, and the family are now waiting until she is ready for a transplant. HRH told Dion and Danielle: 'Having a baby is a life-changing moment but for you having to go through all that as well is extraordinary.'
Her Royal Highness had more kind words for Fiona and Paul Sneddon, from Glasgow, whose baby son Jack was transferred to Evelina Children's Hospital in London the day after he was born. Jack was born with hypoplastic left heart syndrome, a condition which means the left side of his heart does not form properly, leaving him with just half a heart. Fiona and Paul have already been away from home for three and a half months, and will be at the House for some time to come, but are thankful that they can stay close to their baby at the House. Fiona said: "She was just asking about Jack, how he was, what he'd had done. I think she was so nice, she makes a real effort to speak to you. Jack slept through the whole thing but she made a real effort to speak to me and find out about Jack."
Before leaving, HRH met guests, including representatives from Evelina Children's Hospital, Guy's and St Thomas' NHS Foundation Trust, Guy's and St Thomas' Charity, Ronald McDonald House Charities trustees and other supporters of the Charity. In front of this delighted audience, Her Royal Highness unveiled a plaque to mark the official opening of the £13 million 'home away from home'. All involved loved meeting The Duchess of Cambridge and it was a day we will remember for some time to come!
Help us provide free home away from home accommodation to support families with children in hospital with a donation.