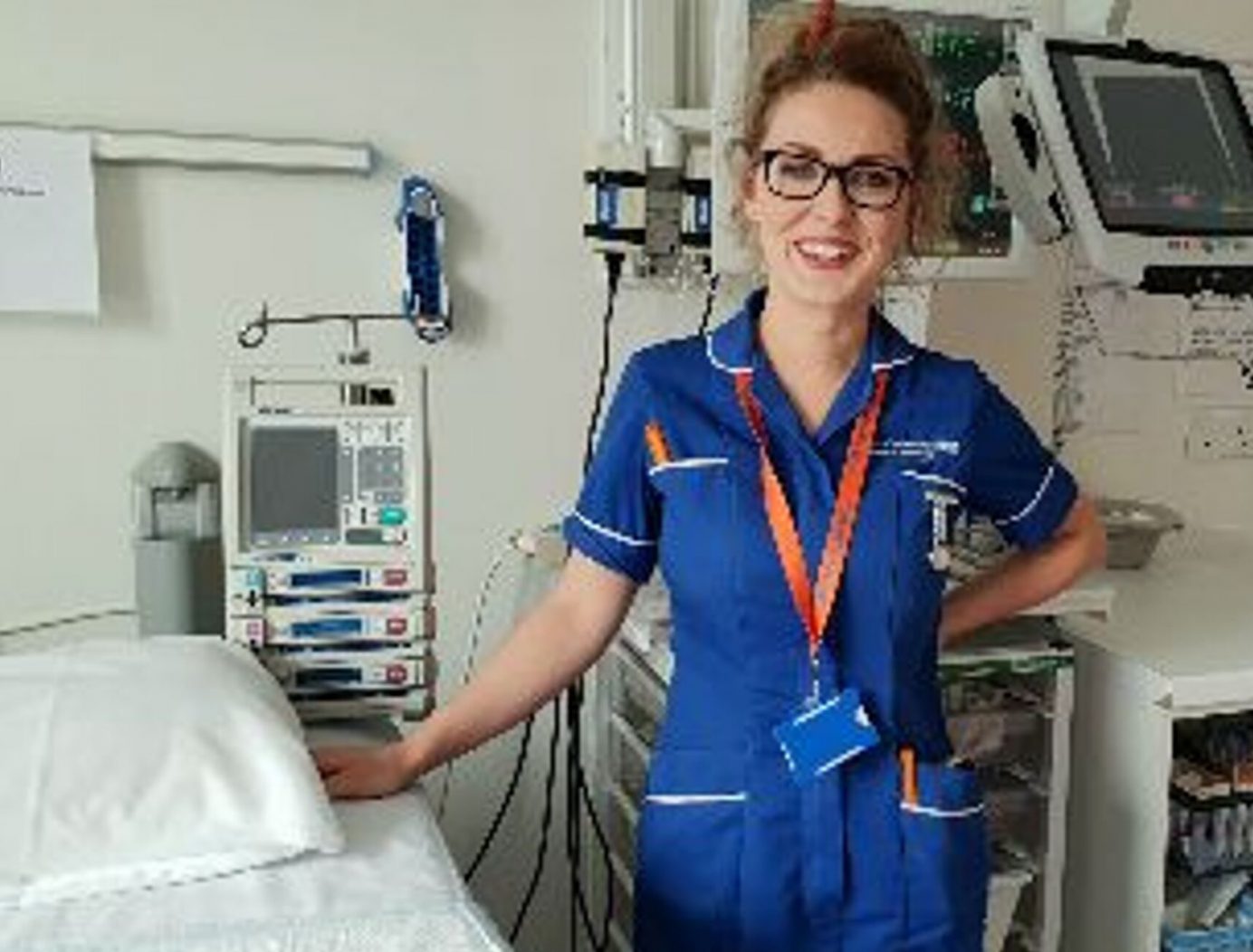 Day in the Life: Meet Midwife Imogen
Midwife Imogen at St Mary's Hospital in Manchester tells us about her days on Ward 64.
Being a midwife is such a rewarding experience for us all here at Saint Mary's Hospital. We really enjoy the patient one-to-one care, so that's why we love working on the Delivery Unit. A typical day may start with a patient in labour being admitted, thoroughly assessing medical histories and spending as long as it may take for a baby to be introduced into the world. Being there throughout this special process and supporting both mother and her family is an amazing feeling. It is all about the continuity of care, from the birthing procedure of a new baby, to sometimes the unfortunate challenges they may face if a newly born baby presents with any issues.
On this ward, every day is unpredictable, you never know what each day will bring and what we will be faced with. A woman may be in labour and everything is 'smooth sailing', but sometimes, in an instant, complications may arise. As a midwife, we can follow the progression of a baby's stay in the hospital being in close proximity to the newborn Intensive Care Unit and the Royal Manchester Children's Hospital. These times can be very difficult for families and when things change unexpectedly, they are in need of extra support and sometimes even a place to lessen the burden. This is where the work of Ronald McDonald Charities proves to be invaluable.
The Ronald McDonald House in Manchester is in such a fabulous location being so incredibly close to the Children's Hospital and Neonatal wards. When the unexpected does happen, the option of having somewhere that can accommodate families with poorly children is such a blessing. The House is instrumental in caring for these families going through difficult periods by providing such wonderful facilities that can ease the stress that having a sick child in hospital can cause. Having a room that can keep a family together in one space, rather than having to commute or stay by a bedside on a ward and providing a homely environment is superb. The House plays a crucial role in assisting all the Hospital staff and the hard work of the Charity continues to be wonderful.
Help us provide free home away from home accommodation to support families with children in hospital with a donation.