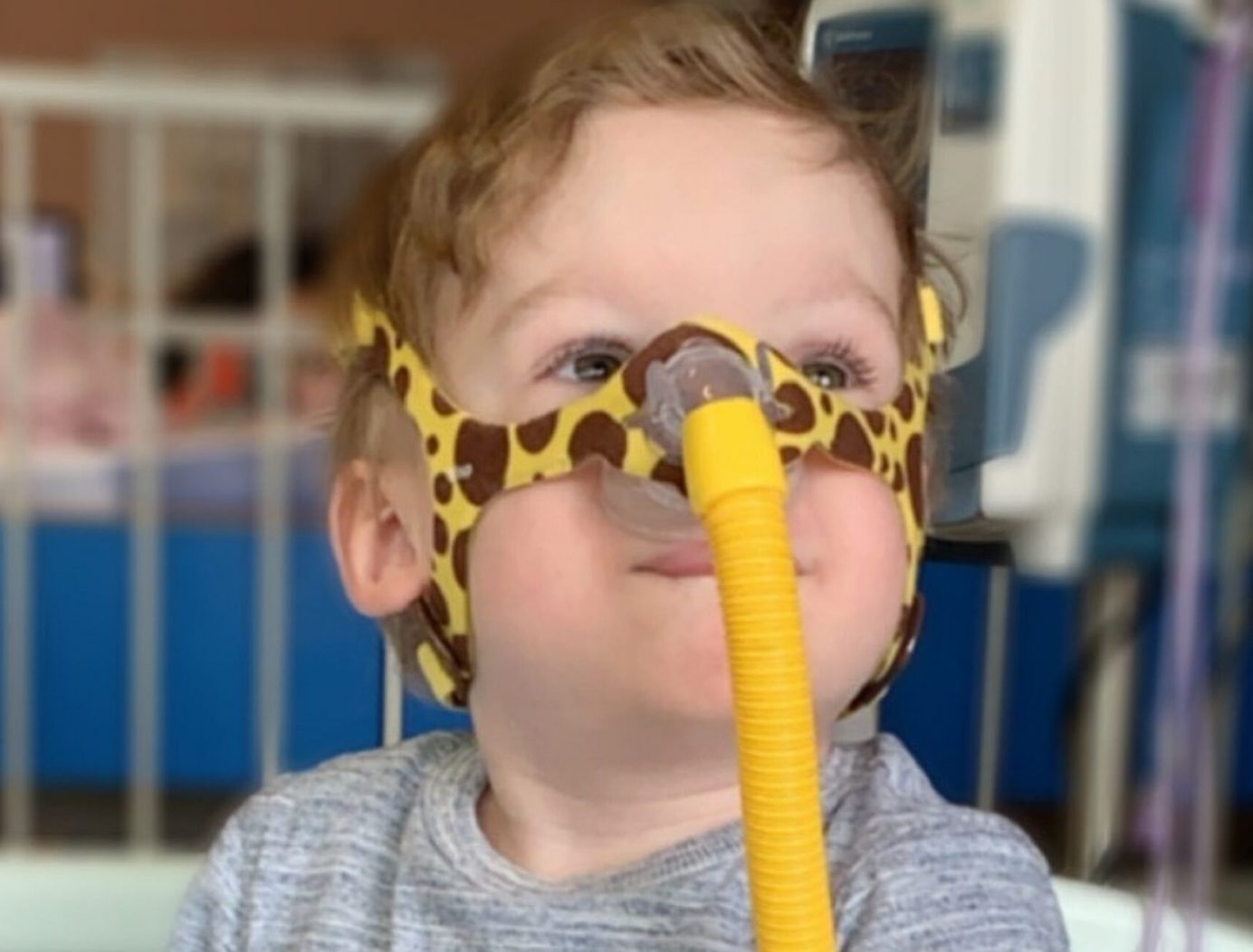 Coming Home: Frankie's Story
When we were told at the 20-week scan our baby was suffering from complications and only had one kidney, it took my breath away.
Three weeks later, more bad news followed when doctors discovered our son Frankie was also missing a lung.
They admitted me into the hospital at 26 weeks. I then learned I needed to give birth prematurely at 29 weeks after being diagnosed with acute pre-eclampsia and was urgently prepped for a c-section.
I remember feeling frightened, with so many questions going around in my head. Unfortunately, no one could answer the most important one; would my baby survive?
On 29 May 2016, I gave birth to my first son, who weighed just 1lb 13ounces.
He was rushed straight to neonatal and there began the agonising wait. Convinced we would lose him, we spent every waking moment at the hospital.
Our only respite was going back to the original Guy's House, which was first built in 1989, after long and distressing days for a warm shower and to lay our heads on a comfortable bed. It was space to shut out the world and be able to just lay down and unwind. As Guy's was a small car journey away from the hospital, I used that time to walk along the river and think about our family and the journey we were on.
After being admitted back to our local hospital, our nightmare continued. Just when we thought Frankie was finally in the clear, our little boy caught pneumonia and was within minutes of losing his life.
He was transferred to the intensive care unit at Evelina London Children's Hospital where we were able to stay in the brand new Ronald McDonald House, just a short walk away from the ward. Terrified about what the future would hold, we turned to other families in the House for support.
Having a sick child in hospital can feel so isolating and alone. I soon discovered how important it was to be surrounded by people going through a similar experience.
We spent time sitting in the kitchen at the House sharing our stories and comforting one another. The people there became close friends we relied upon, especially when Frankie had his major surgery at Great Ormond Street Hospital, spending a few weeks at their accommodation while he recovered from the operation.
When we returned to Evelina London Children's Hospital, we spent a month living again at the Ronald McDonald House after Frankie was fitted with the prosthetic lung and kidney at GOSH. There have only been ten children in the UK to have had this pioneering operation, which helps to maintain body shape.
During our time in the hospital, new families would arrive and we would do our best to support them by introducing them to the House.
Some families had never heard about Ronald McDonald House Charities UK and the life-changing service it offers. I remember seeing many arrive with panicked faces – not only worried about their child – but also fearing they would be separated and face long journeys back and forth to the hospital.
There were so many times I felt at breaking point. Determined not to let Frankie down, I learnt to always think positively. Of course, it was inevitable that negative thoughts would creep in, but I would force them out of my mind as quickly as possible.
I firmly believe your child can feel how you're feeling. If I was having a bad day, I never wanted my kids to know that. Being distracted by worried thoughts meant less precious time with Frankie. Most importantly you have to live in the moment. I couldn't allow myself to think, even for a second, 'what if'?
When your child is in hospital, every waking moment is filled with worry. Days turn into weeks – and in some cases – weeks turn into months in front of your very eyes. Ronald McDonald House Charities UK helps you to realise you're not alone
The happy memories I have during such a traumatic time were all because of the Charity. I felt like we were at home there, surrounded by family.
Frankie is still very small with a weak immune system. He hasn't been able to deal with a cold without being re-admitted into hospital. It gives us reassurance and peace of mind that when we return we're surrounded by staff we know and trust.
So, whenever we have to return, we call the House and say: "We're back. Can we come home?"
Help us provide free home away from home accommodation to support families with children in hospital with a donation.