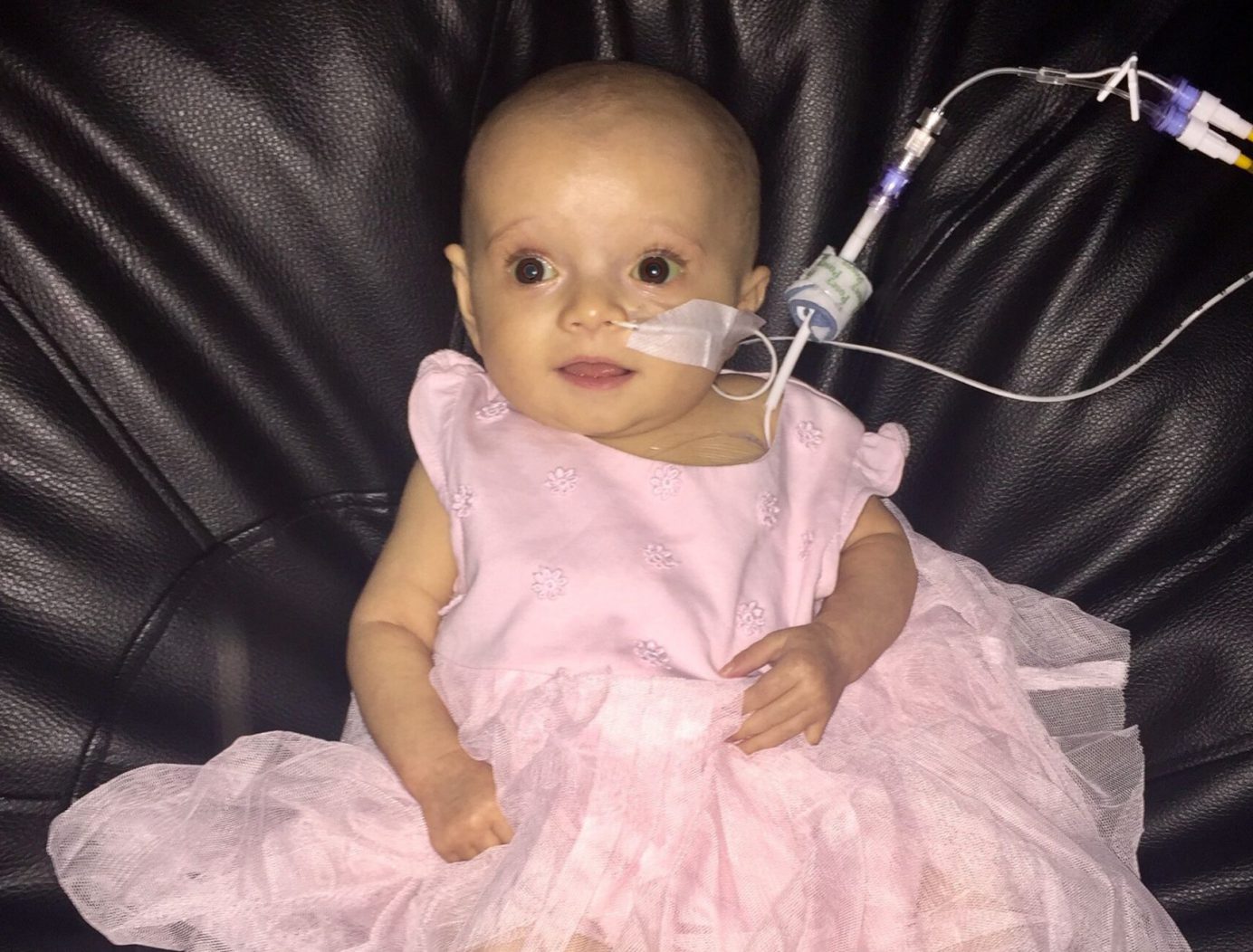 A Year in Hospital: Poppy's Story
Our daughter Poppy was born with Gastroschisis, where the intestines form outside of the abdomen. We were informed by the hospital that it was a more severe form than they usually encountered and she would likely be in the hospital for quite some time, requiring surgery and specialist care.
Knowing Poppy would be in the hospital for a while, we started to worry about our three-year-old Grace. We were concerned over how much time we would need to be away from her to look after Poppy but equally how much time we would be away from Poppy to look after Grace. We also thought about how hard it was going to be to see Poppy with so many pumps and machines. Would she feel lonely in the hospital?
A midwife approached us on the post-natal ward and referred us to the Ronald McDonald House Brighton. It was something we had discussed during our ultrasounds, but now we could finally find out if we were going to be offered a room.
Luckily, we were and we accepted straight away. Stepping into the House was just utter relief! In Brighton, the Ronald McDonald House is spilt with rooms at the hospital and a House just a few minutes' walk away. We stayed in the House within the hospital meaning we were right upstairs from our little baby girl. We could get the rest we needed to remain strong for her, but also the communal areas meant that we could meet other families going through a similar situation and in the same hospital as us.
Grace was just as happy as us to be at the House and right near her sister. All of the staff in the House care so much about the siblings and really go out of their way to include them. The House really allowed us to become a family of four instead of being split up. It was a saving grace and such a relief.
A special memory for our family was Christmas. Of course, you want to be at home, but all of the staff and families in the Ronald McDonald House gave so much joy to each other that day with gifts and food.
Truly, being so close to Poppy in hospital impacted her recovery. We were with her from morning till night, with just a short trip back and forth to her ward. We were able to be involved with her care and always a phone call away should anything go wrong.
Without the House, we would have been driving to and from the hospital every day – a 45-minute journey each way. We would have been riddled with anxiety about not being at the hospital.
Our first stay with Ronald McDonald House Brighton was for a year, and since then we've had a couple of admissions for weeks at a time. Each time we leave, it's bittersweet as it really is our 'home away from home', but it's so nice to get home as a family. We really enjoy coming back to the House with a bouncy Poppy instead of her being so ill and us in such an emotional state. It's so much nicer to see the staff that way.
This is a beautiful, beautiful service. It's an integral part of a child's life in hospital – keeping their family close. The impact having these Houses makes is heart-warming.
Help us provide free home away from home accommodation to support families with children in hospital with a donation.