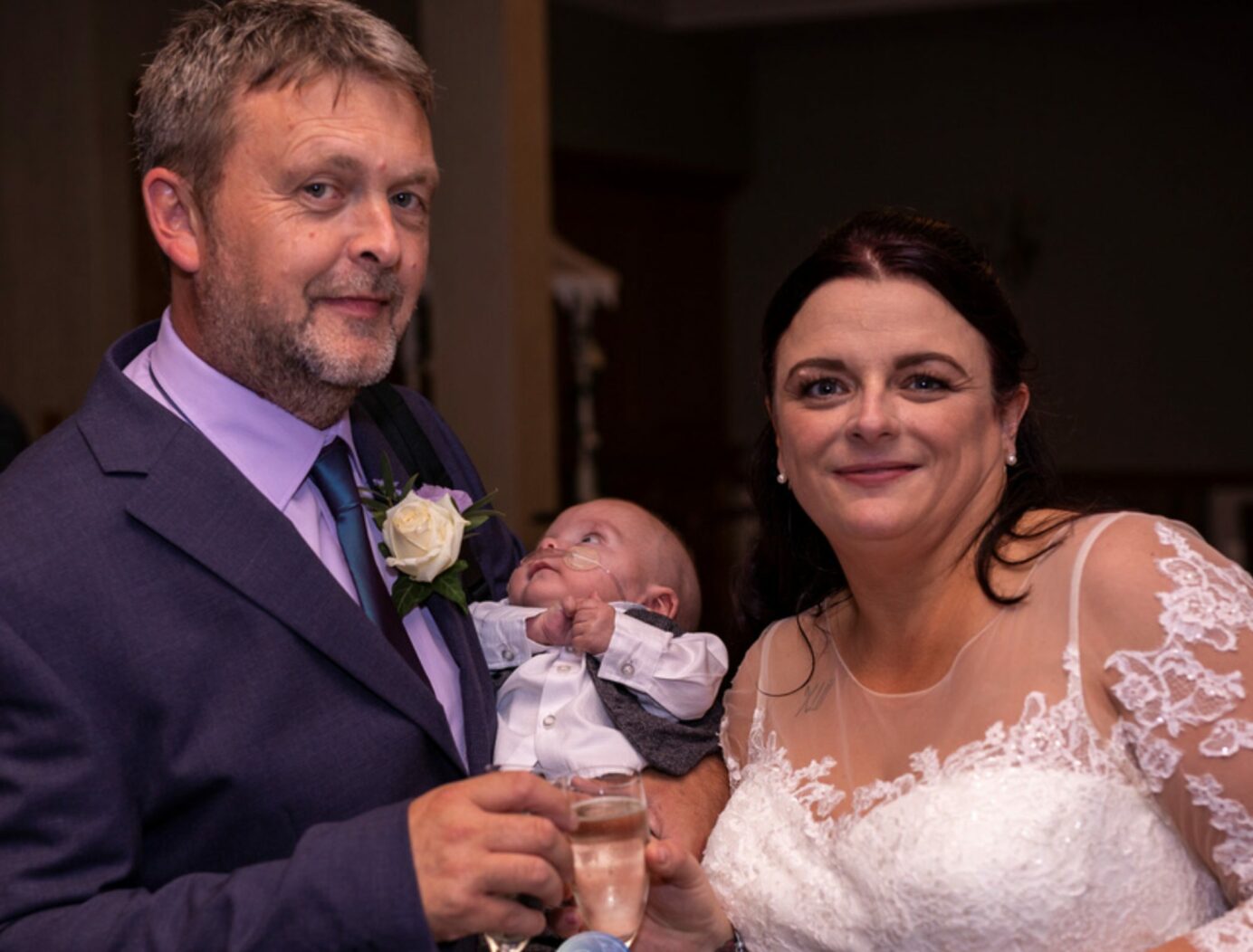 A Dramatic Entrance: James' story
James was born at 27 weeks, weighing just 1lbs 5oz due to his poor growth. I had pre-eclampsia, so James had to be born via an emergency C-section. Shortly after he was born the doctors thought I'd had a stroke – luckily I hadn't, but my poor partner Dave didn't know if either of us would still be alive the next day.
James was very poorly and was not expected to survive his first 24 hours. However, in his 129 days in NICU he overcame a bleed on his brain, a collapsed lung, a faulty heart valve, sepsis, meningitis and two bouts of pneumonia, in addition to a lumbar puncture and multiple blood transfusions.
To add to this we also had two daughters at home – Lucy, who had her tenth birthday the same day James arrived and Katie, who would turn eight just a few weeks later.
Kristy from the Ronald McDonald House Arrowe Park rang us on my 40th birthday to say there was a room for us at the House. This was the best birthday present ever.
While living in the House, we put the finishing touches to our wedding. We were told so many times not to expect James home in time for our wedding, which was just heart-breaking news. However, six weeks before our big day he finally got to come home and our son was indeed with us on the day. We got married at Craxton Wood on 10 August 2018 and for the majority of our family and friends it was the first time they got to see and cuddle our son. He definitely stole my thunder – all eyes were on him!
We can never thank you all enough for giving us a home so close to our teeny tiny baby. We decided we did not need wedding presents and instead asked for donations to be made to Ronald McDonald House Arrowe Park. Our family and friends did us proud and we raised several thousand pounds.
James is now fully recovered from his dramatic entrance and is a healthy, happy little boy. He definitely keeps us on our toes!
Sending you all so much love and thanks.
Sarah, Dave, Lucy, Katie and James
Help us provide free home away from home accommodation to support families with children in hospital with a donation.