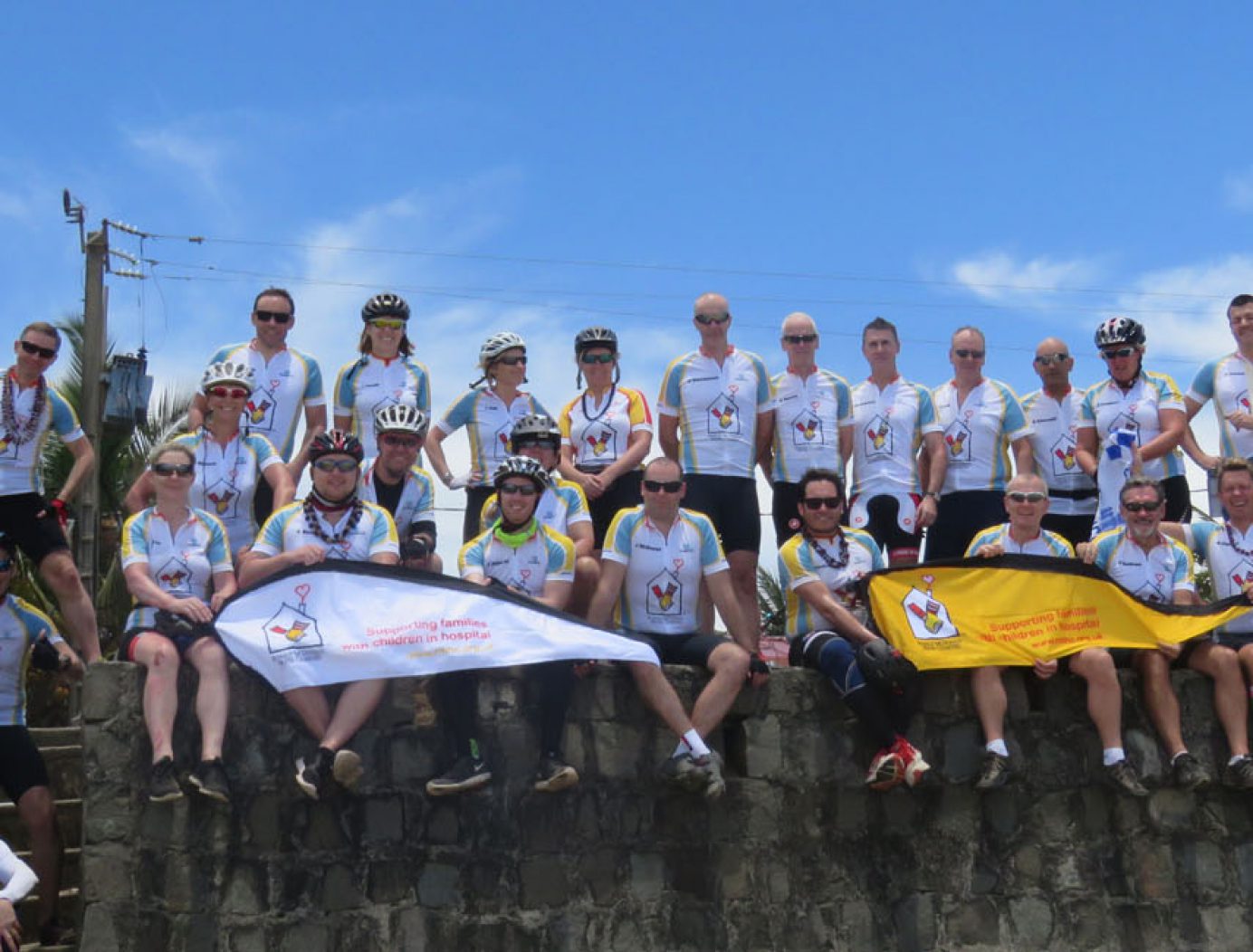 Adventurers raise staggering amount for families with sick children in Madagascar cycle
A group of cycling enthusiasts came together under the Madagascan sun to raise money for Ronald McDonald House Charities, which provides free 'home away from home' accommodation for families of hospitalised children in the United Kingdom. Among the group were Senior Vice-Presidents, franchise owners and employees from McDonald's who made the epic journey to support the company's charity of choice.
The Madagascar Cycle Challenge was epic in distance and scope, and so was its fundraising result. An incredible £180,000 was raised for Ronald McDonald House Charities. The impressive amount will provide funds so families can be near their sick children in their greatest time of need. Donations are still pouring in following the team's successful completion of the ride.
From the 3rd-12th November, the team lived on two wheels as they made the exciting journey across a largely unexplored island. The group were a seasoned one, with many of them having completed overseas cycle challenges before. They were in high spirits as they descended from their starting point in the Madagascan highlands.
Initially they embarked upon a chilly and wet ride, but the island soon proved to be a temperamental host. Both the landscape and weather were quick to change and challenge the riders on their journey. The trail remained hilly as they passed through humid rainforests and across the sand dunes of Manda Beach that marked their entrance into the dry heat of the final stretch.
The cycle may have been an adventure of a lifetime, but even for a well experienced team they were pushed to their limits. The journey was a challenge to both mind and body as members suffered from bouts of sickness as the trail became increasingly difficult. But they refused to let their physical challenges overcome them and managed to take in the rare beauty of Madagascar as they completed the ride. The Island's inhabitants were warm and friendly, including the Lemurs that were glimpsed through the forest trail and the local people were encouraging as the challengers passed through towns and villages along the route.
The team's commitment to the challenge and the astounding result for Ronald McDonald House Charities will surely inspire others to traverse the final frontier for a good cause.
For further information please contact: Annie Byrne-Noonan Third Sector PR. T. 020 7922 7721 M. 07739 908483
1. Ronald McDonald House Charities is an independent charity that provides free 'home away from home' accommodation at hospitals across the UK. The Charity enables seriously ill children to have their families close by when they are undergoing treatment and allows them to maintain a degree of normal family life.
2. There are 14 Ronald McDonald Houses in the UK and in 2015 they helped support over 7,000 families with children in hospital.
3. Ronald McDonald House Charities relies on the generosity of supporters and fundraisers, including McDonald's customers, without whom it would be unable to continue its work.
4. The Charity was founded in 1989 and has been keeping families together for more than 25 years.
To find out more about Ronald McDonald House Charities and how to support the charity in other ways, visit: www.rmhc.org.uk.
Help us provide free home away from home accommodation to support families with children in hospital with a donation.