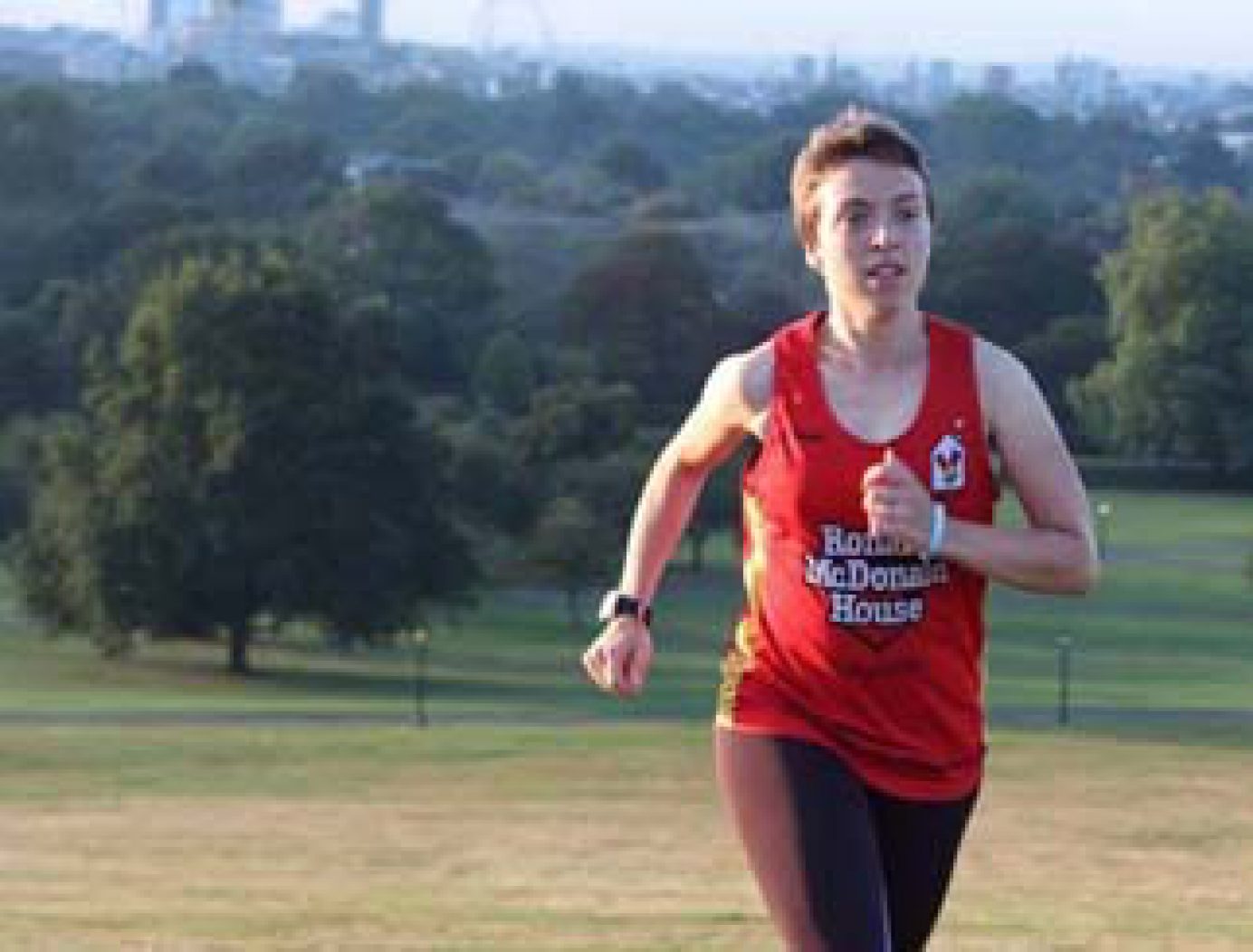 Runner challenges herself to endurance test of a lifetime
It was only eight months ago that runner Laura Maisey had itchy feet to do something different for a charity close to her heart. Now, she is mentally preparing for sore feet as she enters the final countdown for her 1,250 mile cross-country challenge.
Admirable Laura (31) will be putting her endurance skills to the test on Monday 12 September when she sets off on her 'Running Home from Rome' adventure.
The recent sports convert will be running unaccompanied through Italy, Switzerland, France and England – eventually finishing at her home in South West London. She will be travelling the well-known ancient pilgrim road Via Francigena in reverse over the course of two to three months in aid of Ronald McDonald House Charities.
Laura has already raised over £2,300 for the independent Charity which provides free 'home away from home' accommodation to families with seriously ill children in hospital across the UK – but still has a long way to go to reach her target of £3 per mile.
She is passionate about supporting the Charity's work after her close friend was given a room at Ronald McDonald House Manchester – one of 14 Houses across the UK – for a year when his eight-year-old son was diagnosed with brain cancer. Thankfully he has now been released from hospital and is living back home in London, but the Charity meant that his dad could be nearby whilst he received treatment.
Laura says: "You can never underestimate the value of a place to eat, work and sleep properly when you have a child in hospital, which is why I want to raise as much money as possible for Ronald McDonald House Charities. It provides parents, such as my friend Dave, with free accommodation and some stability in the midst of such a distressing time.
"My parents also benefitted hugely from Ronald McDonald House Charities when I had a hip operation at the age of ten. I remember they stayed at our local Ronald McDonald House in Alder Hey and I would have fallen apart if they hadn't been so close by. Even now, they still talk about the support they received from the House staff and the difference it made to come away from the ward and have the freedom to make a comforting home-cooked meal in the communal kitchen.
"I became friends with Dave through running so it seemed appropriate to organise a running fundraiser. I only started exercising two years ago so I'm relatively new to the whole game! I previously had no sporting background either so running from Rome to London on my own is a very exciting challenge."
To support Laura on her fantastic journey, you can donate at her JustGiving page here: www.justgiving.com/fundraising/Adam-Finch-RMCH
You can also follow her footsteps and keep up-to-date with her journey on Facebook www.facebook.com/runninghomefromrome Twitter www.twitter.com/RHFR99 and Instagram www.instagram.com/runninghomefromrome
To find out more about Ronald McDonald House Charities and how to support the Charity directly, visit: www.rmhc.org.uk
1. Ronald McDonald House Charities is an independent charity that provides free 'home away from home' accommodation at hospitals across the UK. The Charity enables seriously ill children to have their families close by when they are undergoing treatment and allows them to maintain a degree of normal family life.
2. There are 14 Ronald McDonald Houses in the UK and in 2015, they helped support over 7,000 families with children in hospital.
3. Ronald McDonald House Charities relies on the generosity of supporters and fundraisers, including McDonald's customers, without whom it would be unable to continue its work.
4. The Charity was founded in 1989 and has been keeping families together for more than 25 years.
Help us provide free home away from home accommodation to support families with children in hospital with a donation.