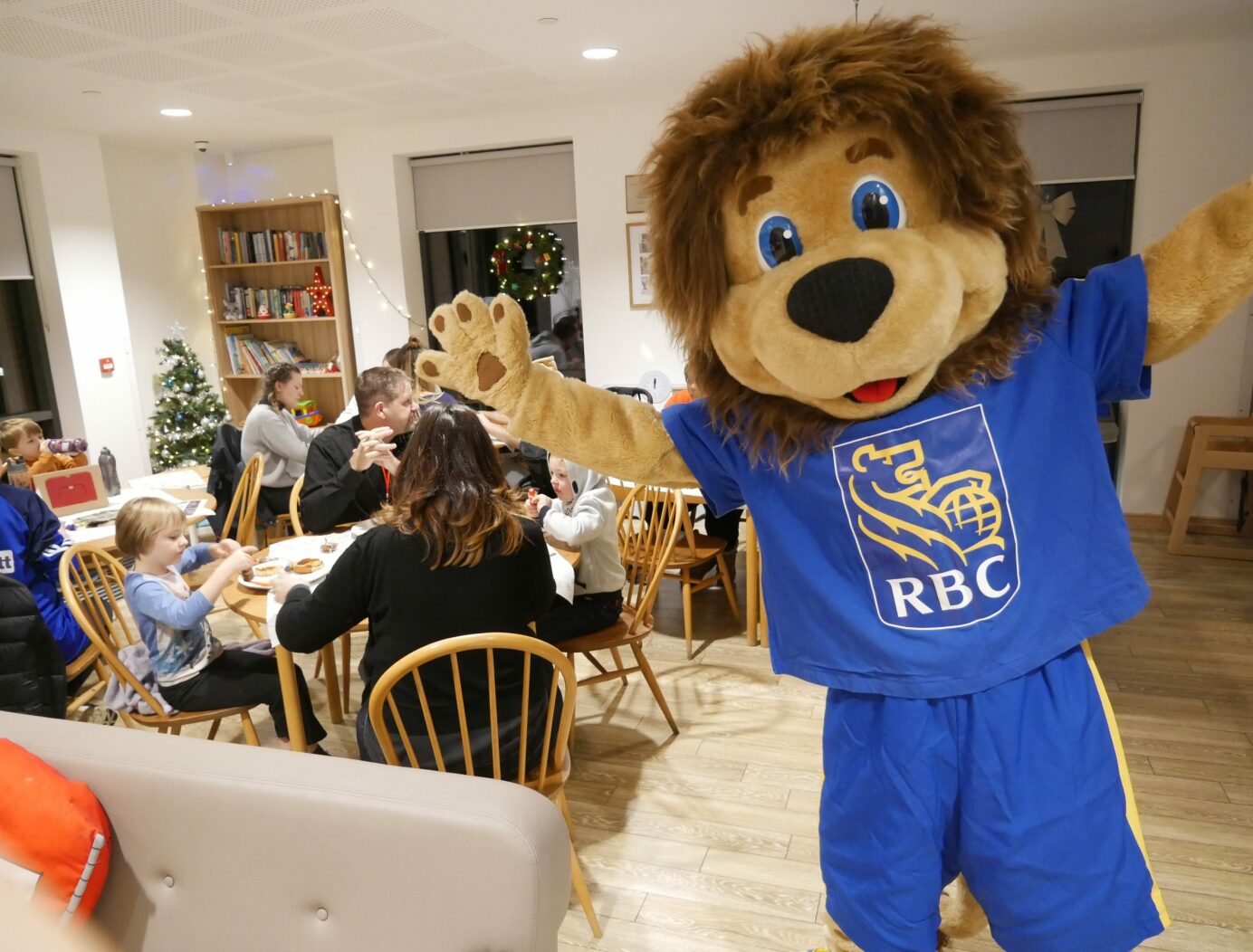 Ronald McDonald House Charities UK and RBC - Celebrating a six year partnership of supporting families
July 2021 marks the six year anniversary of our partnership with Royal Bank of Canada (RBC). We are immensely proud to be reaching this milestone with RBC, who have a long history of supporting children's and youth charities all over the world. We feel so fortunate to be one of their chosen charities in the UK and that they want to make a difference to the families we support.
RBC's involvement with Ronald McDonald House Charities UK began in August 2015 because of just one employee, Jordan Lorch. Jordan is a Senior Relationship Management Director who had volunteered for the New York chapter of Ronald McDonald House Charities before he was transferred to London in 2014. After seeing the impact RBC's volunteering had on the families the Charity supports in New York, he was keen to cultivate a relationship between RBC and Ronald McDonald House Charities UK.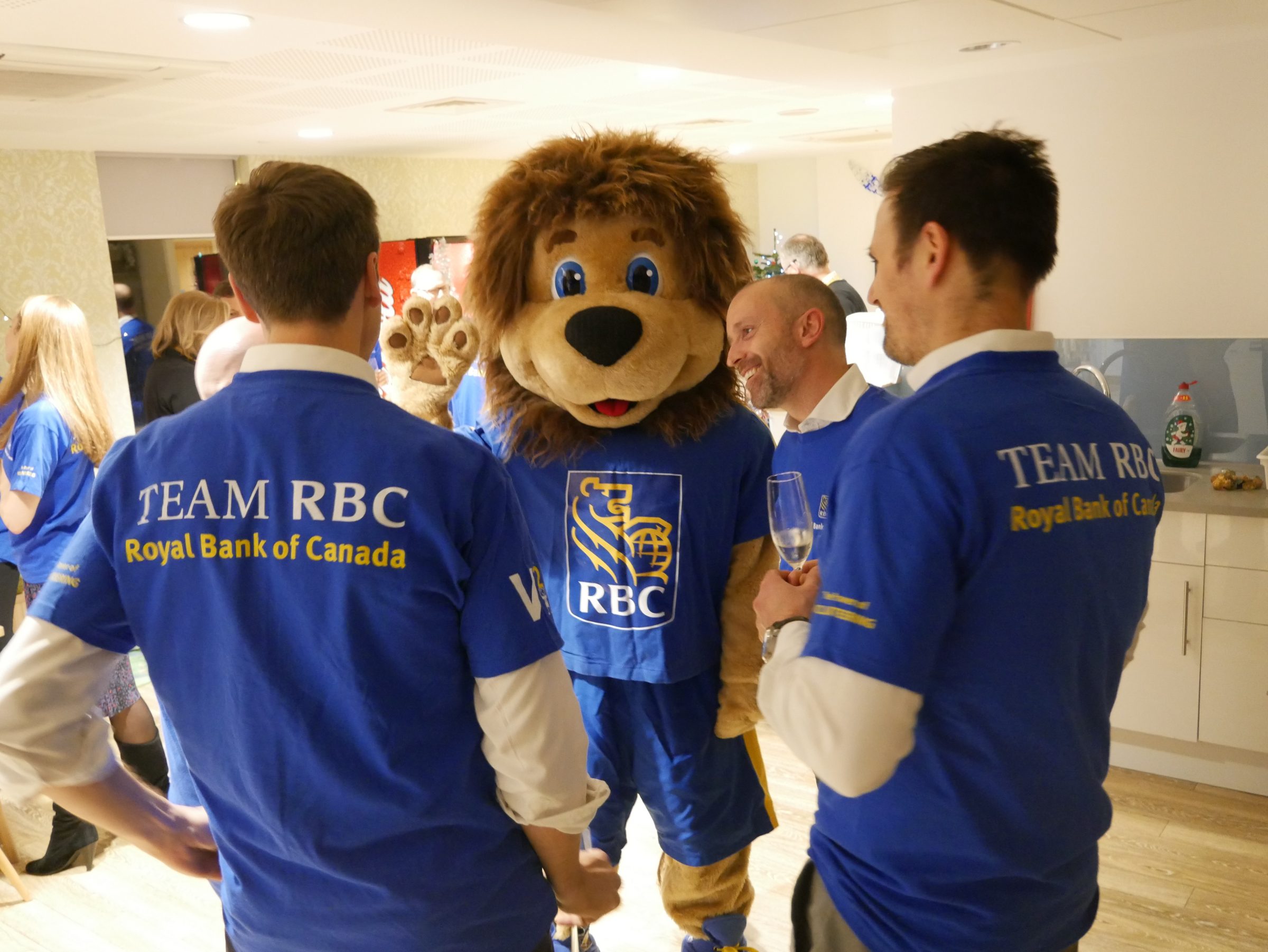 What makes this relationship special between RBC and the Charity lies in the depth and diversity of our volunteering opportunities. In 2015, Jordan and a team of RBC volunteers introduced 'Takeaway Tuesdays'. This involved RBC volunteers organising Dominos or Nando's deliveries for families returning to Ronald McDonald House Evelina after a long day with their child in the Evelina London Children's Hospital. This kind of support then and now makes such a difference to families, many of whom are with their children all day on the hospital ward without the opportunity to have a hot meal. After each takeaway we ask families to leave comments and often families talk about not being able to eat properly and how they appreciate the kindness. The RBC team have facilitated and provided over 3,988 free meals to our families. This is equivalent to every family in our 59 bedroom Evelina Houses being fed every night for 67 nights. 
"Thank you so much for the cheeky Nandos! Absolutely delicious and what a heart-warming gesture! This is Day 87 that my wife and I have been watching our daughter grow in NICU, and this is just such a lovely thing that makes us feel cared for" – A dad staying at Ronald McDonald House Evelina London
Knowing that making the time to volunteer would be a challenge for many working in the busy financial markets, we have delivered a bespoke and varied range of activities to accommodate RBC's volunteers in person and virtually. RBC's volunteering activities include gardening, decorating and organising themed events around Valentine's, Halloween and Christmas to give families a chance to make some happy memories in our Houses.
Over the last few years, we have customised our partnership, confidently nurturing each element and creating a partnership that is exciting and scalable. We have worked with RBC very closely to make sure we can offer creative, innovative and hybrid opportunities to bring the partnership to life and most importantly support families with a sick baby or child in hospital.
Since 2019, we have created a Hackathon project which invites groups of talented interns from RBC to work in teams and develop potential fundraising ideas as well as providing solutions for business challenges.
The RBC team also participate in challenges such as the Royal Parks Half Marathon, where employees have raised over £100,000. As well as this, Ronald McDonald House Charities UK has been one of the beneficiary charities of RBC's annual global charity initiative, RBC Charity Day for the Kids (formally known as RBC Trade for the Kids) since 2017.  Families may stay any length of time in our Houses, ranging from five days to five months and sometimes years. The volunteering and fundraising efforts from RBC help make our Houses the much needed home at a worrying time in their lives.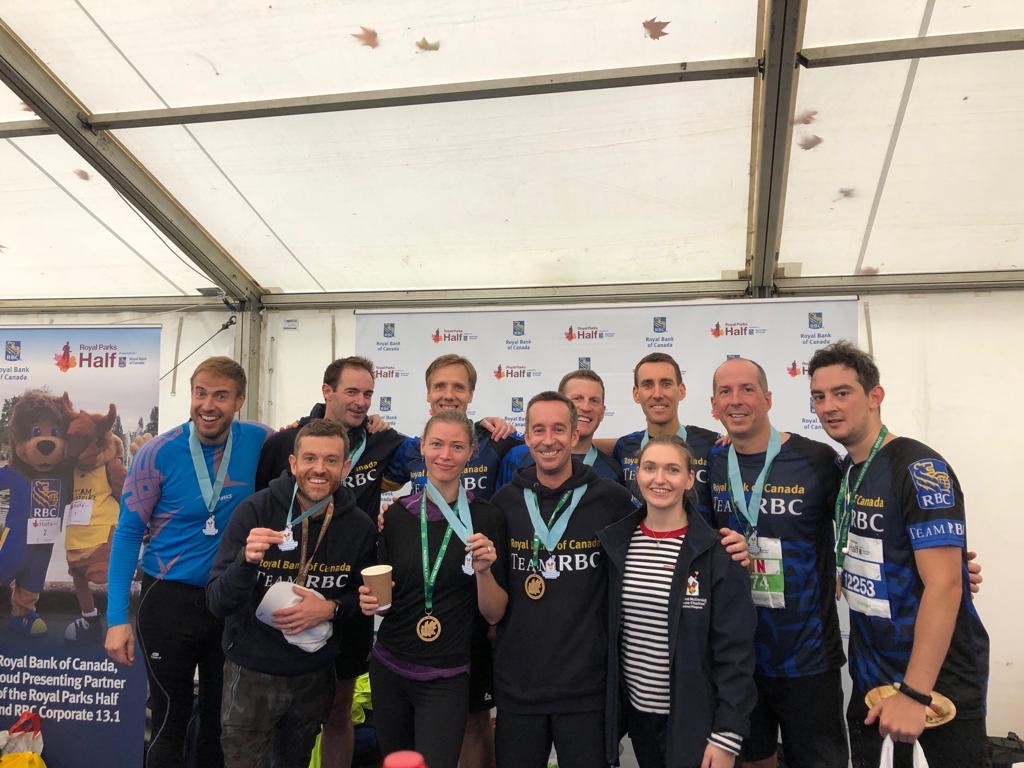 In 2021, RBC is aiming to raise enough money for our Charity to reach total funds raised of £1,000,000 by the end of the year.
In March this year, to kick-start their fundraising, RBC held a celebration week to hear first-hand from a family about the difference a House makes and from Executive Director of the Charity, Jon Haward, on the challenges of covid-19.  The week provided employees with a variety of fundraising, volunteering and gift-in-kind opportunities, including the purchasing of Easter gifts for families and offering the chance to sign up to RBC's flagship virtual volunteering programme – Takeaway Tuesdays.
We are extremely honoured to have been selected to be part of RBC Charity Day for the Kids once again this year alongside four other RMHC chapters across the globe. This year, RBC donated an incredible US$1.14 million in the UK and US$5 million globally. Since 2017, RBC has donated over £750,148 for us through the event to support our family-centred care.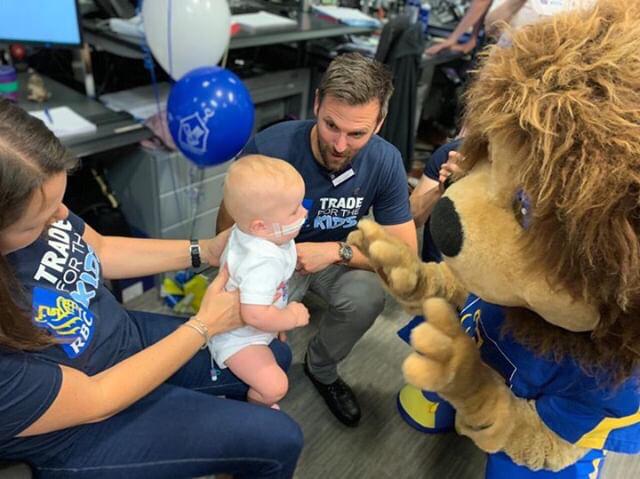 Moving forward we are developing a strategic pro bono opportunity whilst the majority of the bank are continuing to work from home during the pandemic. Teams at RBC will help the Charity research and quantify data to establish the economic impact and benefit of Ronald McDonald Houses for UK families.
RBC's fundraising, time and skills will help us deliver our ambitious plans and three year strategic plan to better prepare for the future, help more families and generate support with the longer term ambition to ensure parental accommodation at every specialist children's hospital in the UK. Currently, 15 specialist paediatric hospitals across the UK have a Ronald McDonald House facility to offer to their families, but there are still large numbers of families we cannot accommodate. We are looking at further investment as we know there will be increased demand for our support from our NHS Hospital partners as they work on their own strategies and future plans.
We are truly honored to have such dedicated employees at RBC supporting us in our mission, and we look forward to developing our partnership and together helping our communities thrive.
"Ronald McDonald House Charities is a charity that understands and helps drive our passion for community. Our relationship extends well beyond UK shores into RBC locations in North America, Asia and Australasia. This successful partnership has evolved organically at an individual staff member level as well as at a corporate partner level." – Jordan Lorch, Director, Senior Relationship Management Director, RBC Capital Markets
"We are always grateful to the RBC team for their dedication, time and support they contribute to our families but even more so this year. Witnessing the dedication of your employees to go above and beyond to support the charity, when this year has been challenging for us all has been truly humbling." – Jon Haward, Executive Director of Ronald McDonald House Charities UK
Help us provide free home away from home accommodation to support families with children in hospital with a donation.