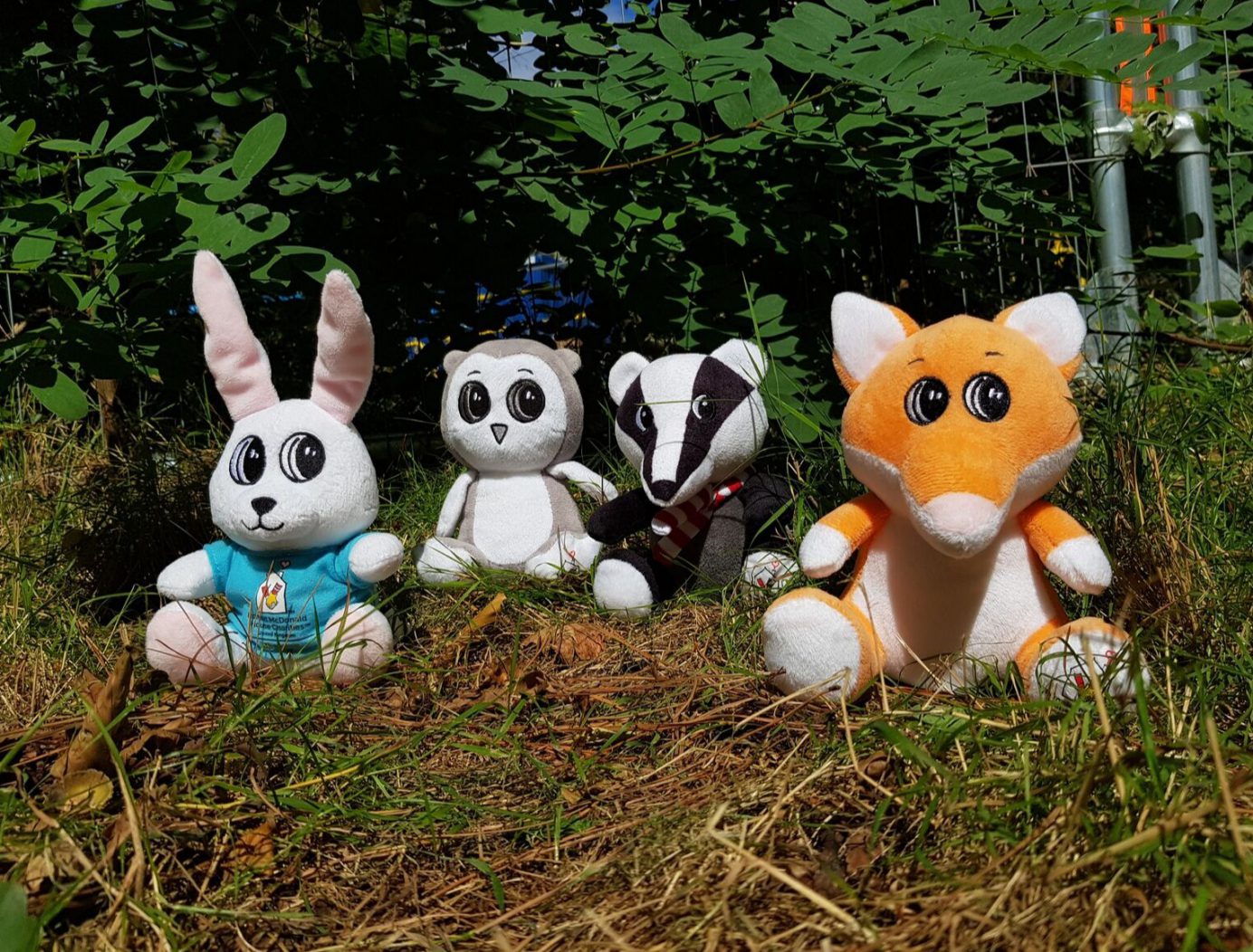 McDonald's UK: Make A Difference Day
On Monday 7 October, a brand new advertising campaign will launch nationwide as part of an awareness drive from Ronald McDonald House Charities UK's biggest corporate supporter, McDonald's.
The ad campaign, which has been created to celebrate Ronald McDonald House Charities UK's 30th birthday and will be featured throughout October, will go out across TV, Cinema and Radio. Featuring real families who have benefited from the support of Ronald McDonald Houses, the ads will raise awareness of the Charity's work and thank all those who have donated so far.
Jon Haward, Director of Ronald McDonald House Charities UK said:
"We are delighted to see the story of our Houses and families come to life through the ad campaign. McDonald's has supported the Charity for the last 30 years, and the commitment they have made in helping us share our story is invaluable.
"The free 'home away from home' accommodation we offer to families with children in hospital offers them much needed support at a challenging time in their lives. All money raised goes towards the running and building of Ronald McDonald Houses which prove to be a lifeline to families.
"We hope that the ads, whether they're viewed in the Cinema, at home on TV, or listened to on the radio, will enable the public to gain an understanding of the value of donating to our Charity."
The ad campaign is just the latest in a series of support from McDonald's to mark 30 years of Ronald McDonald House Charities UK. In that time, McDonald's has contributed an estimated £100 million via its collection boxes in restaurants and fundraising efforts of staff, franchisees and crew members. Just last month, a brand new 'donate at kiosk' option was introduced to all McDonald's restaurants. The donation function at the self- order kiosk offers customers the option to round their bill up to the nearest pound or alternatively add 1p, 10p or 20p, with all proceeds going towards helping families with children in hospital across the UK.
In addition to this, McDonald's restaurants will be hosting special fundraising parties up and down the UK on Saturday 12 and Sunday 13 October as part of Ronald McDonald's House Charities UK's annual Keeping Families Close fundraiser. Restaurants are being encouraged to host fundraising activities and as well as this, four new cuddly toys are currently on sale in all McDonald's restaurants. The toys can be purchased at £2.99 each or four for £10, and each toy sold will result in a minimum donation of £1 to the Charity.
Ronald McDonald Houses provide a 'home away from home', giving families the chance to remain close to their child whilst they are in hospital no matter where they're from – the furthest a family has stayed away from their home is 5,700 miles due to living in Shanghai. The location of our Houses mean that families can be by their child's bedside in a matter of moments and maintain a degree of normal life. And with families staying an average of 16 nights, costing the Charity £400 and the longest time spent at a House being 552 nights, the Charity can really help to reduce both emotional and financial strain.
Help us provide free home away from home accommodation to support families with children in hospital with a donation.