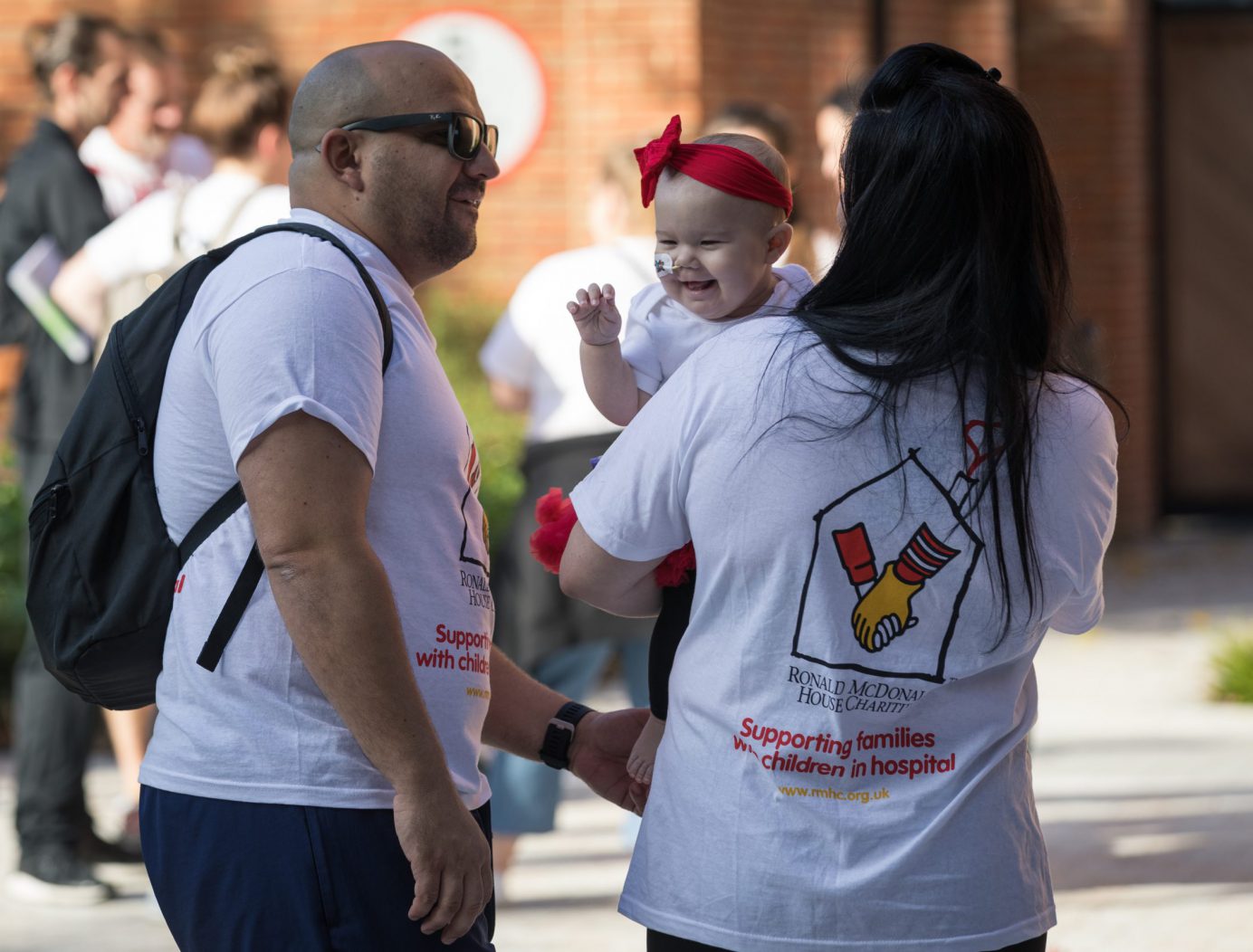 Londoners Hike for Ronald McDonald Houses
Londoners turned out in force yesterday (Sunday 24 September 2017) for Ronald McDonald House Charities' 'Hike 4 Houses' sponsored walk to help families stay close to their children when in hospital.
The event route started at Ronald McDonald House Evelina London in Lambeth and took walkers past the charity's Houses in Tooting and Camberwell, situated next to St George's and King's College hospitals respectively.
The aim was to raise much-needed funds for the charity's free 'home away from home' accommodation – described as a life-line by families at a time of great stress. So far it has raised £12,000.
BANNER IMAGE:

Mayor of Lambeth, Councillor Marcia Cameron, gave her support to participants of Hike 4 Houses by holding the banner to mark the start of the walk and joined participants for the beginning of yesterday morning's route (Sunday 24 September) when they set off from Ronald McDonald House Evelina London.
Credit: Simon Banks, Si Banks
MAIN IMAGE:

Supporting the walk was young Mia, seen here with her father Dion just before they set off on their 14 mile walk. Mia was three days old when she first underwent urgent kidney surgery in London, and now at 14 months she is waiting until she is ready for a transplant. In February this year she met HRH The Duchess of Cambridge who officially opened the 59 bedroom flagship Ronald McDonald House Evelina London.
Right to left: Mia Debono, Dion Debono
Credit: Simon Banks, Si Banks
Help us provide free home away from home accommodation to support families with children in hospital with a donation.