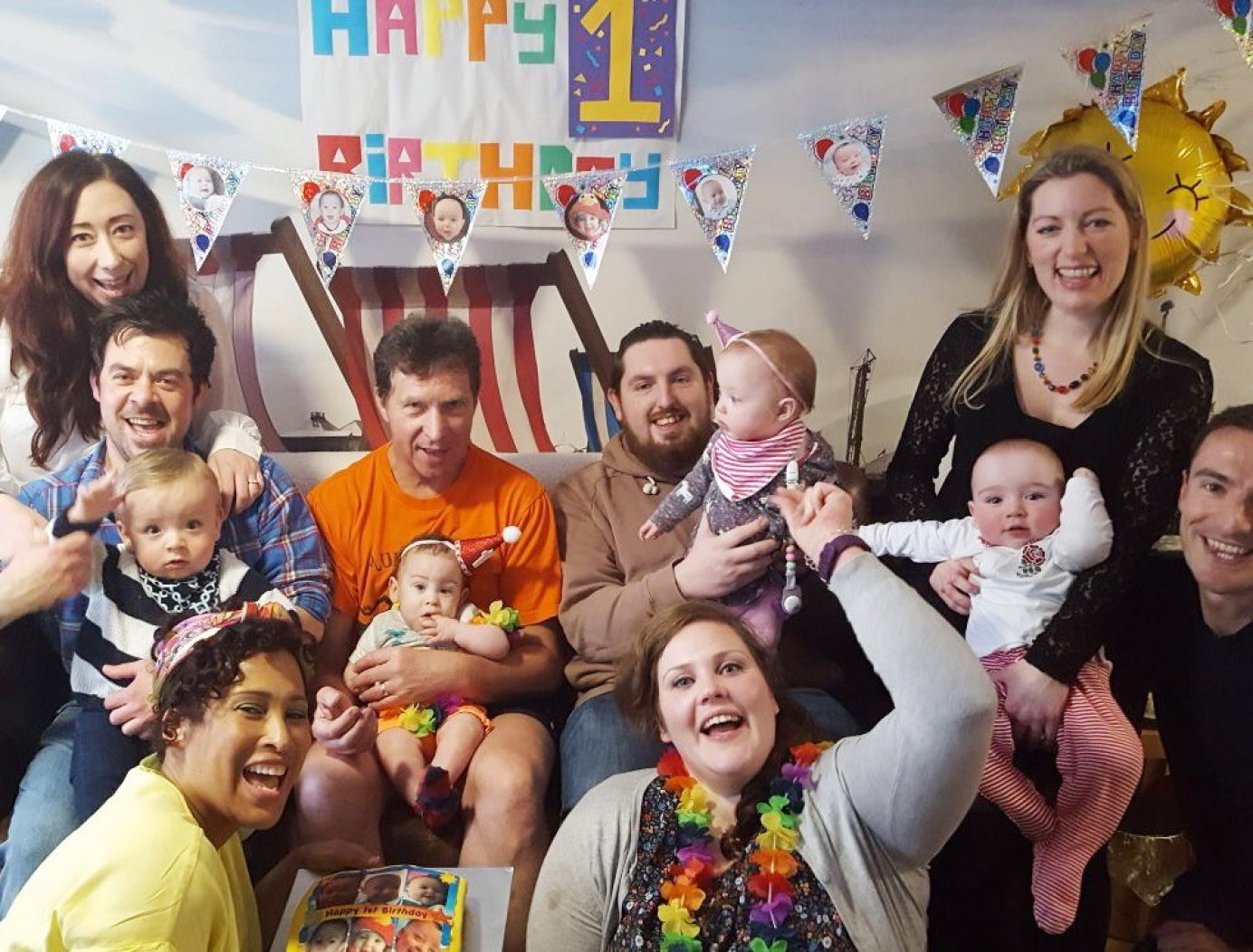 Families return to Ronald McDonald House in Brighton to celebrate their babies' first birthdays
Left to right – Wendy English, Elliot Farmer & Baby Freddie from Peacehaven; Martin & Vikki Walby with Baby Alexander from Surrey; Tom & Louise Moss-Silverson with Baby Una from Littlehampton; and Michael & Louise Gibbon with baby Alistair from Kent
On Saturday 13 January 2018, four families who had stayed at Ronald McDonald House in Brighton returned to celebrate their babies' first birthdays together, marking a year since their infants were seriously ill and needed treatment at the Trevor Mann Baby Unit in the Royal Sussex County Hospital.
The four families all experienced a very difficult and stressful time at such an early stage in their children's lives, and returned to show their appreciation of being able to stay close to their young, free of charge, with a hub of support from staff and sharing experiences with other parents who were going through a similar situation.
The Ronald McDonald House in Brighton is sited opposite the Royal Alexandra Children's Hospital and with its 18 en-suite rooms, was able to help 207 families in 2017
Ronald McDonald House Charities is an independent charity that provides free 'home away from home' accommodation at hospitals across the UK.
The 14 Ronald McDonald Houses at children's specialist hospitals across the UK, and in 2017 provided accommodation to over 8,000 families.
The Charity, which was founded in 1989 and has been keeping families together for more than 28 years, relies on the generosity of supporters and fundraisers, without whom it would be unable to continue its work.
Help us provide free home away from home accommodation to support families with children in hospital with a donation.