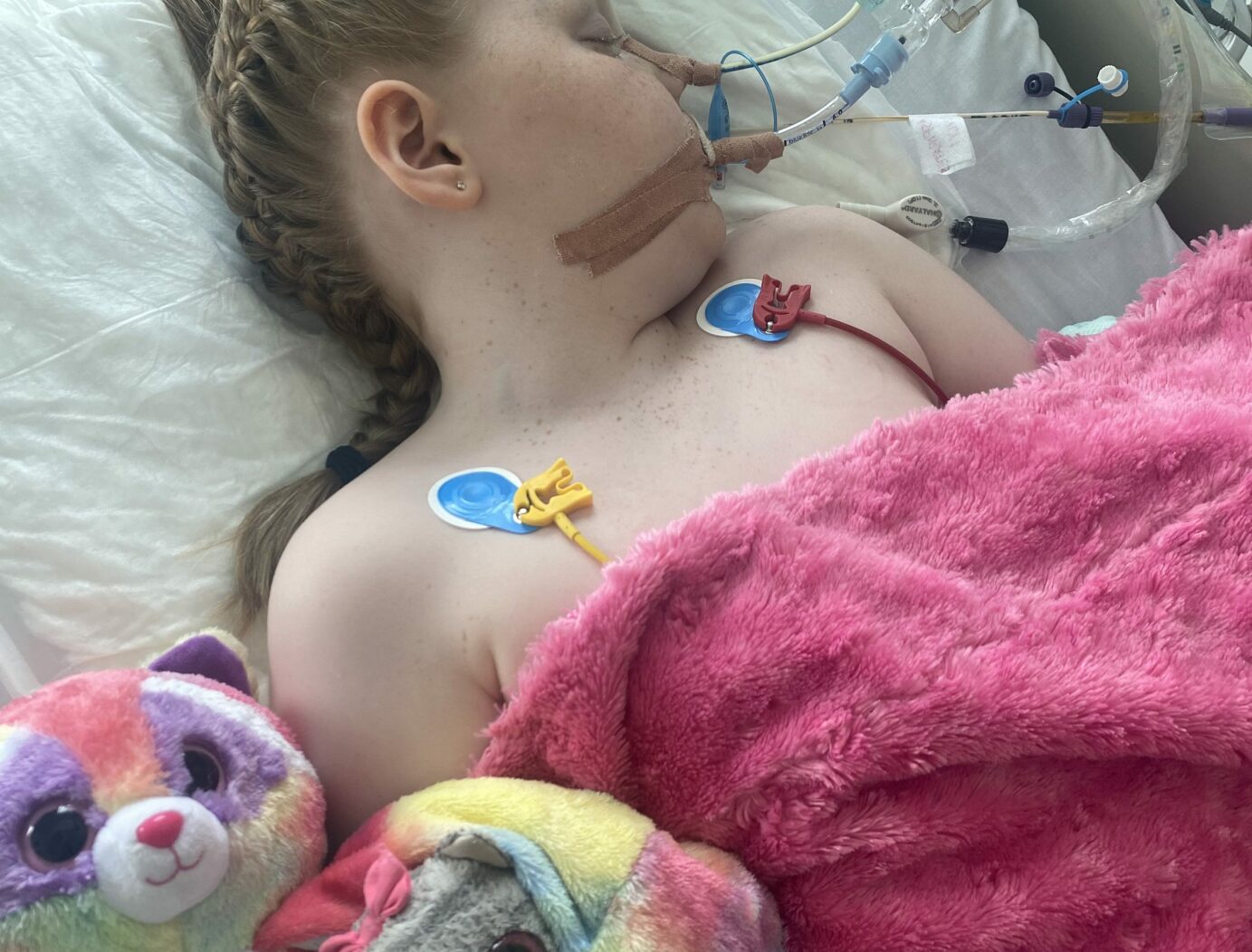 Unexpected complications: Lilly's story
When 10-year-old Lilly was just five, an accident at a trampoline park caused her to break her leg and left her needing surgeries, including the insertion of a metal plate. On 10 May 2021, Lilly went into Noah's Ark Children's Hospital in Cardiff, for what should have been a routine procedure to have the plate removed. However, whilst she was being anaesthetised, unexpected complications arose as Lilly's airways closed, leaving her in a critical condition and in intensive care for several days.
Thankfully, after moving from intensive care to Owl Ward, where she spent another two weeks, Lilly finally got to go home. Lilly and her mum Amy are now hoping to fundraise thousands of pounds for Ronald McDonald House Charities UK, after Amy was accommodated at the Cardiff House during Lilly's unexpected hospital stay.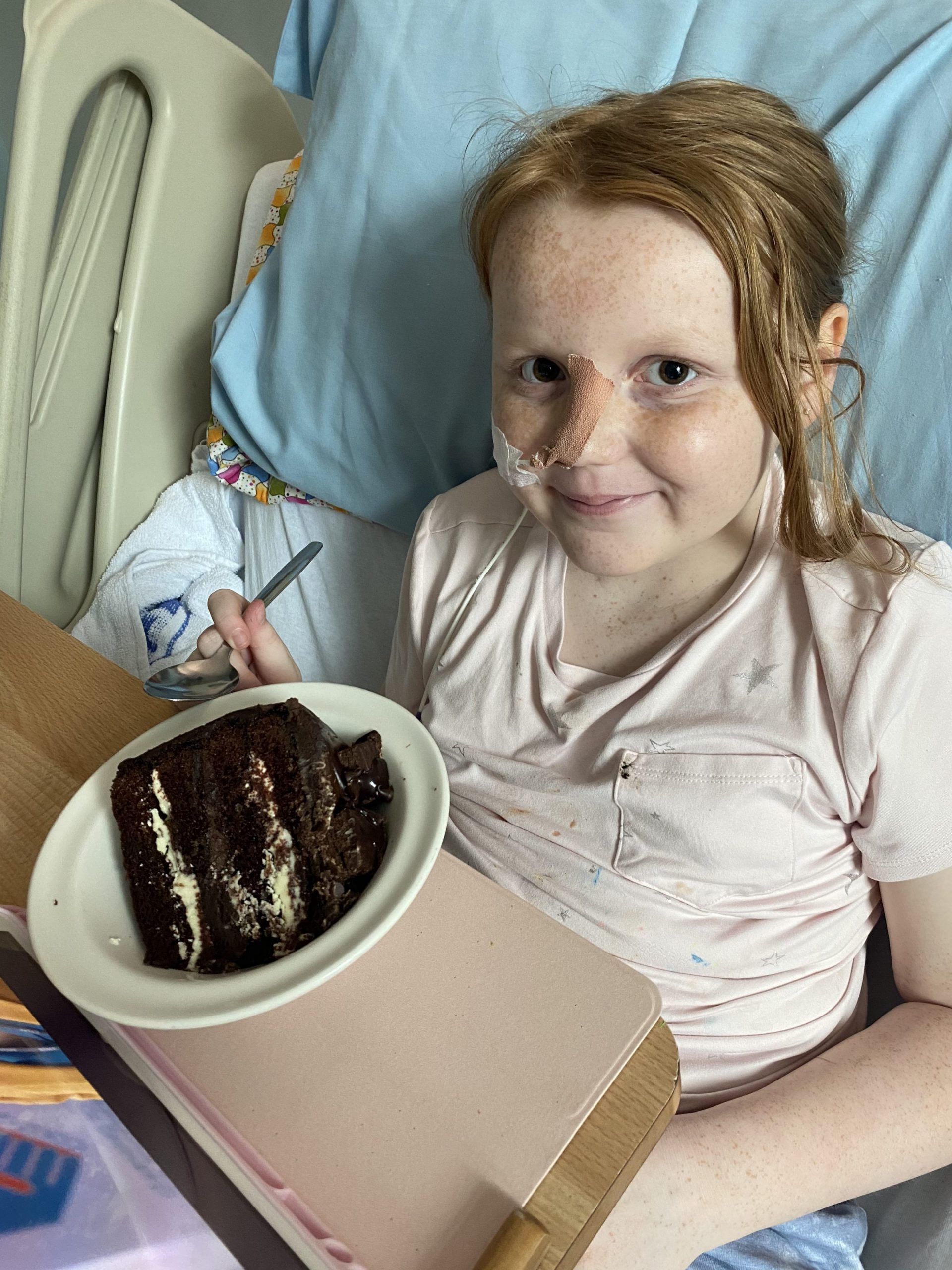 It was January 2016 when Lilly broke both bones in her leg after a lady accidentally jumped and landed on her at a trampoline park. Because the break went through her growth plate, it meant that her leg wasn't growing properly. She had a couple of surgeries after the accident, to fit a metal plate, the last one was when she was seven. Then, last May, she was due to have the plate removed as her bone was fixed. We thought it was going to be a simple, 20-minute procedure and that we'd be in-and-out the same day.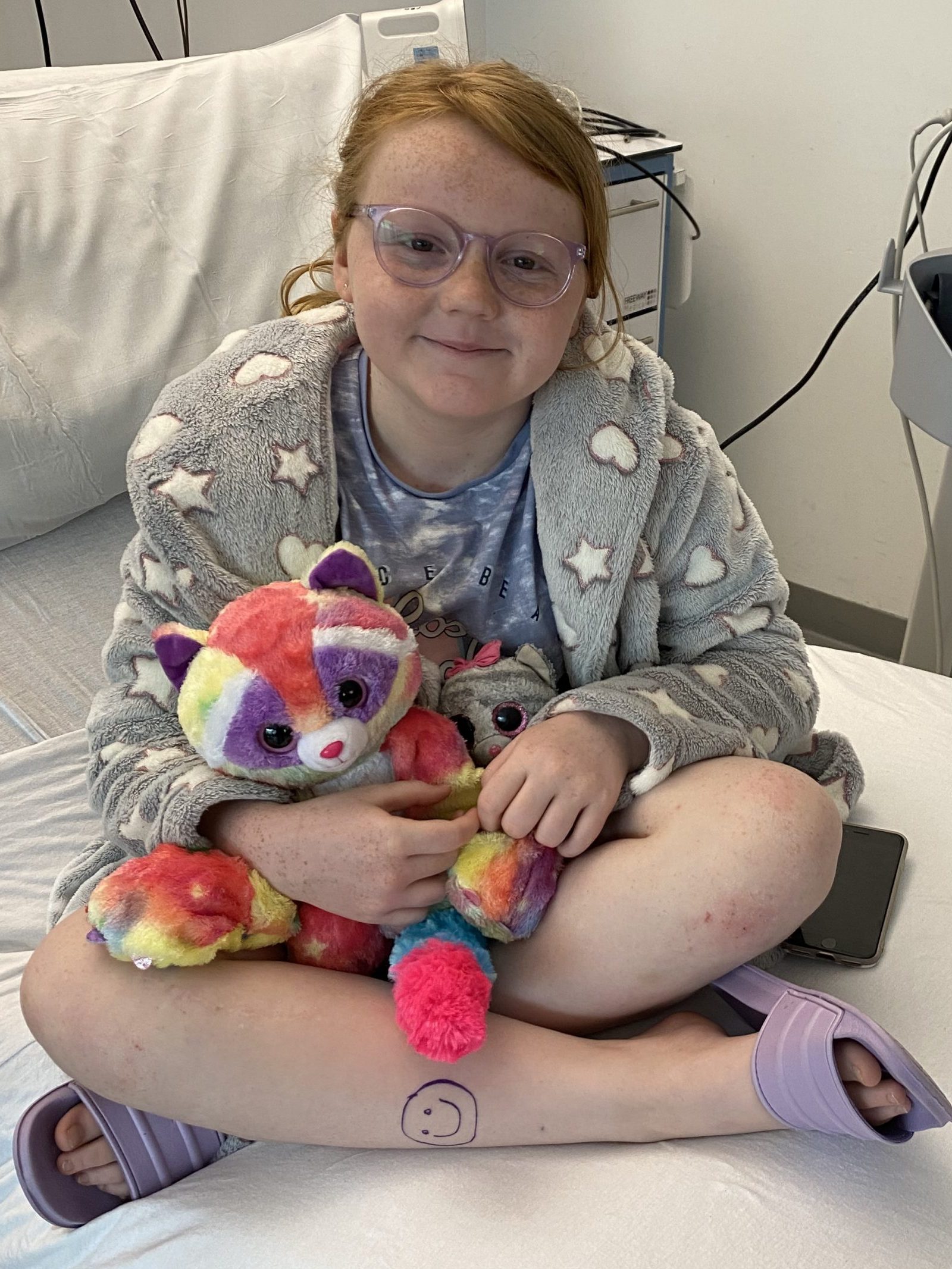 Lilly went into theatre at around 11.30am. I was sitting on the ward by her bed waiting for her to be brought back when a nurse came to get me, and he asked me to go with him because the anaesthetists wanted to talk to me. I immediately panicked. I'm a paediatric nurse myself, which I don't think helped. I was taken into a room and there were two consultant anaesthetists there, taking their scrub hats off, and I just thought they were going to tell me that she'd died. I asked them if she was alive, and they said she was in intensive care on a ventilator.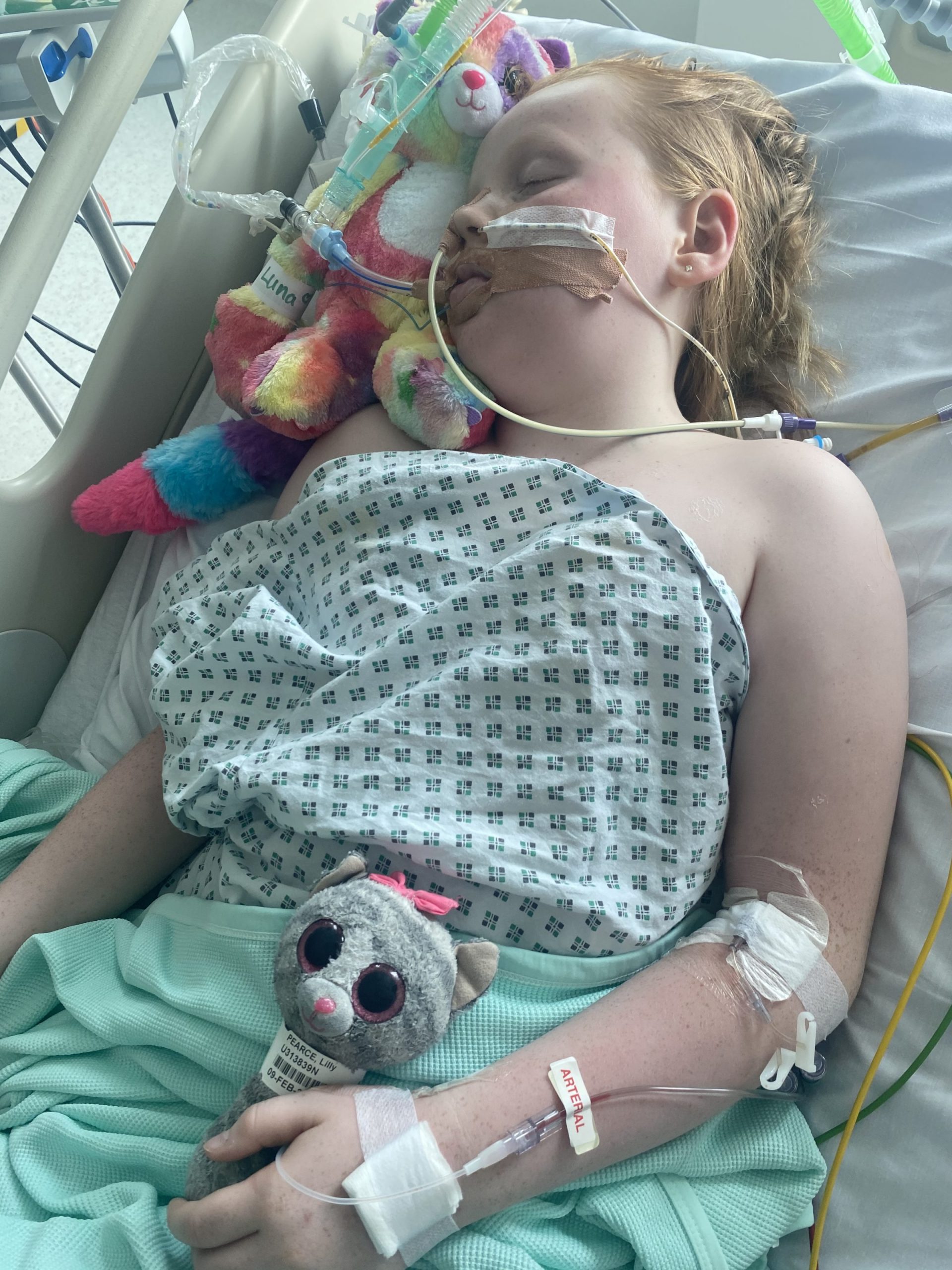 I felt like this wasn't happening to us. It was like an out-of-body-experience. Nobody could tell me if she was going to be okay either.

Mum, Amy
It transpired that while they'd be trying to get her under anaesthetic, something had happened and she'd had a bronchospasm, causing her throat to close and they were unable to intubate her. She then aspirated and vomit went onto her lungs. They eventually managed to get her onto a ventilator, but she ended up with double pneumonia, several infections, and both her lungs were partially collapsed. As I tried to absorb the information, I felt like this wasn't happening to us. It was like an out-of-body-experience. Nobody could tell me if she was going to be OK either.
The surgeons kept coming to see her and check her condition; they said they hadn't experienced anything like this in over a decade. Meanwhile, they were still keen to complete the surgery to remove the plate because it needed to be done. They suggested coming back in September to reattempt the operation, but I pleaded with them to do it whilst she was on the ventilator and asleep.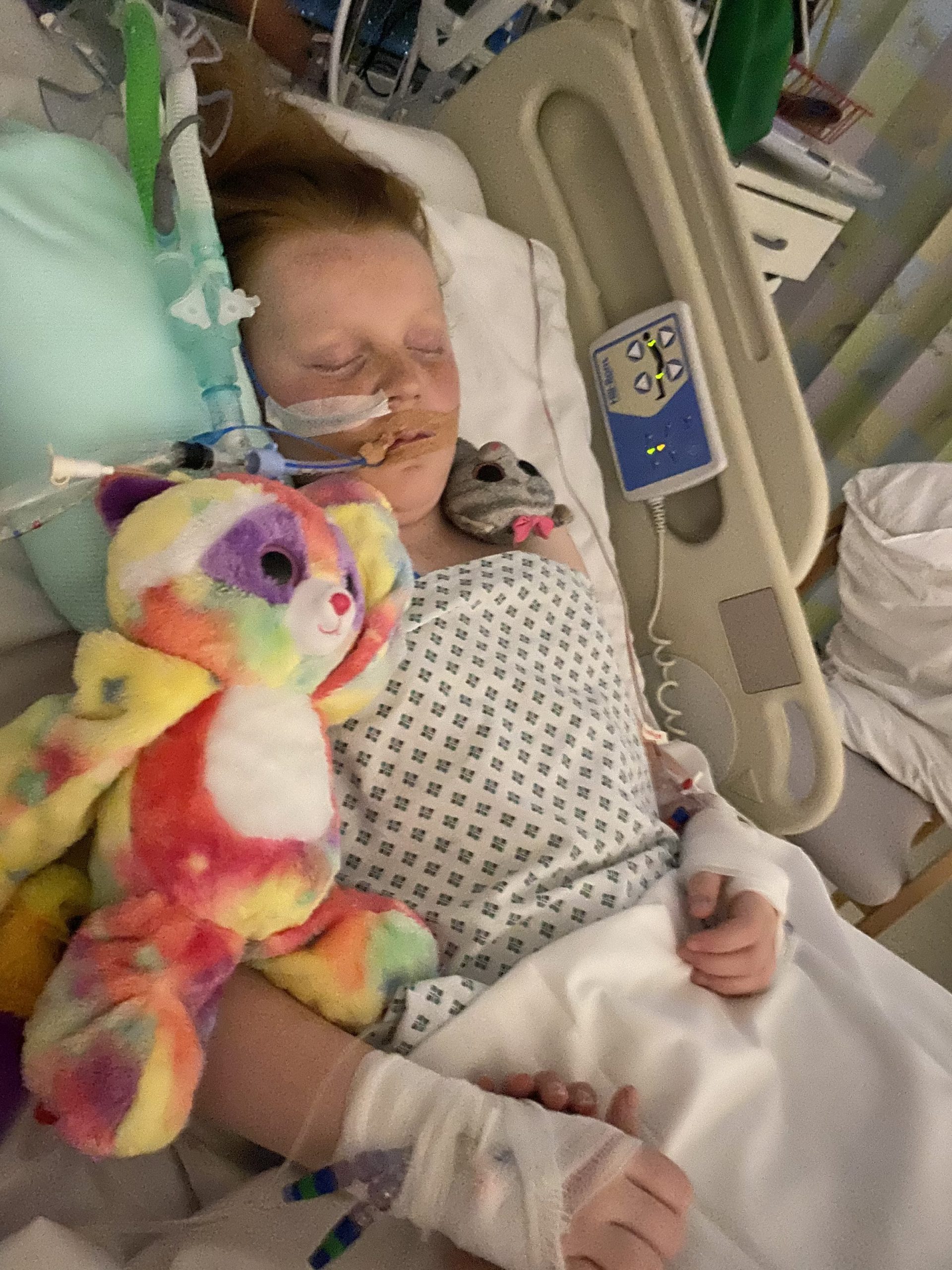 I just couldn't imagine the trauma of having to bring her back into hospital and risk the same thing happening again. But she was too critically ill to operate for the first few days. Thankfully, after six days of her being on the ventilator, they decided to go ahead with surgery. It went well and after the operation, they managed to extubate her, and she was moved from intensive care to the surgical ward, where she stayed for two weeks.
When Lilly was first admitted to intensive care, a nurse came to tell me I'd been referred to stay at Ronald McDonald House Cardiff. As a nurse, I'd seen the House before and knew all about it. Now I was experiencing everything from a different perspective, it was so nice to have that worry taken away from me. I couldn't contemplate the possibility of going home and leaving Lilly an hour's drive away. I don't know how I would've coped. Staying in the House meant I could run across the road and be at Lilly's bedside within moments.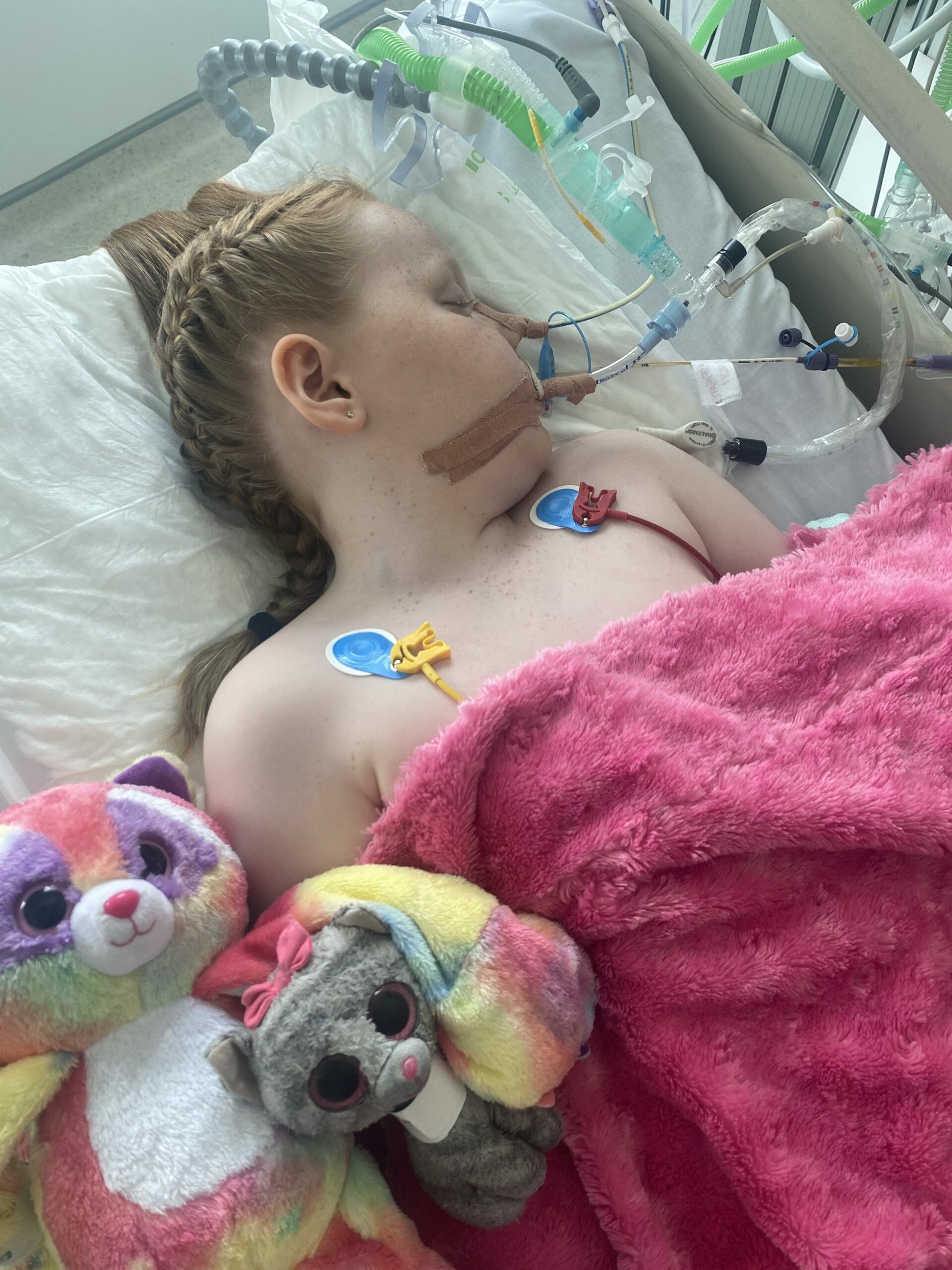 I could see Lilly's window from the communal kitchen, which was so important to me. I also appreciated the fact that the landline in my room was directly connected to the ward, so I didn't have to worry about dodgy mobile phone signal. My partner Chris stayed in the Ronald McDonald House with me. Even though only one parent could be in intensive care at a time, Chris being at the House meant that every time I popped back for five minutes, he was there as a support.
I will forever be grateful to Ronald McDonald House and now I'm keen to give something back.

Mum, Amy
The staff at the House were just amazing. They were always so friendly, caring, and supportive. One day, I was having a nightmare with the delivery of some clothes I'd had ordered to the House and they just took over that issue for me, giving me one less thing to stress about. I will forever be grateful to Ronald McDonald House and now I'm keen to give something back.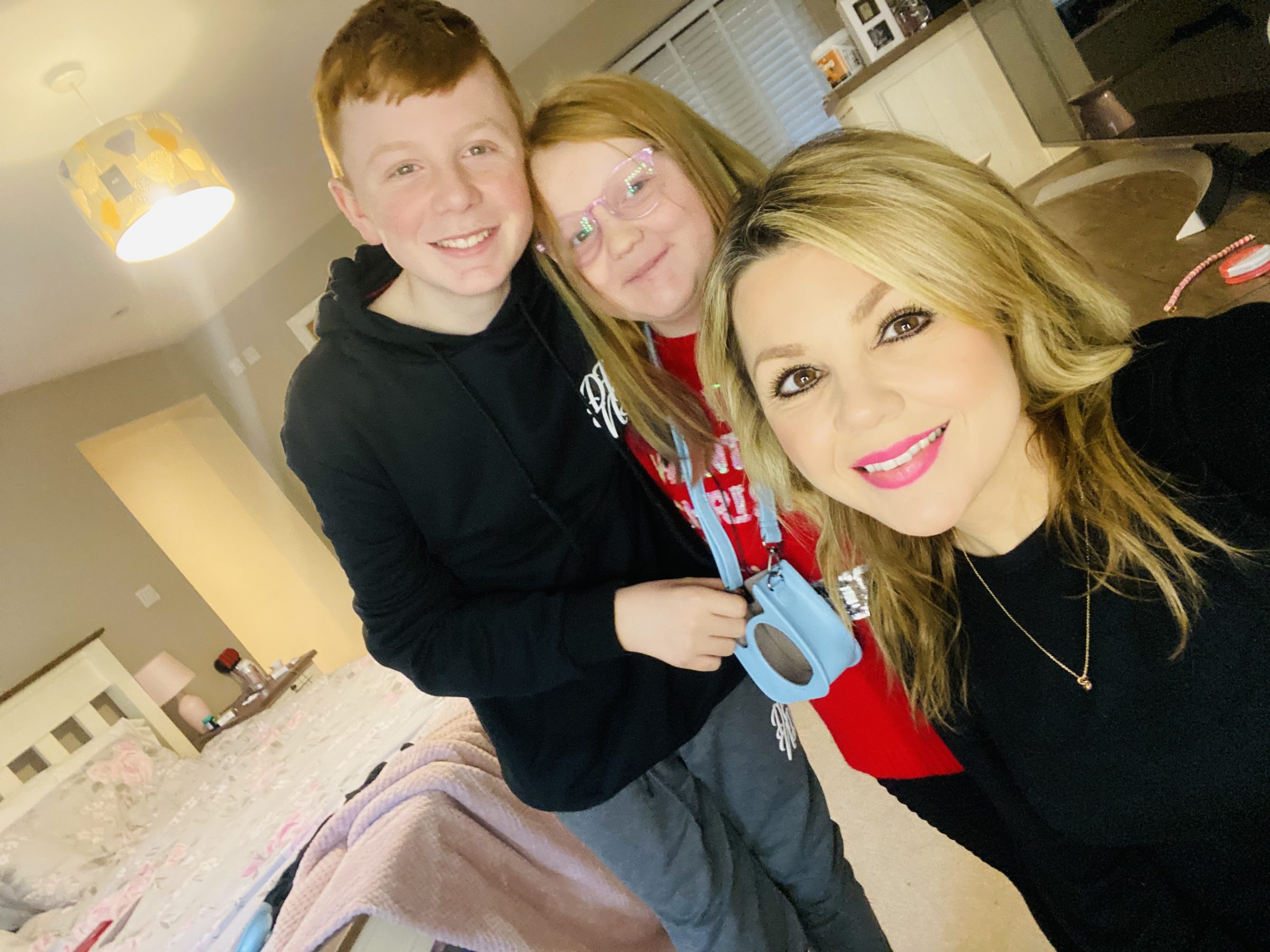 We've set ourselves the target of fundraising £5,000, which will enable us to sponsor the room Chris and I stayed in whilst Lilly was in hospital. Lilly has kickstarted the fundraising by making bracelets to sell and getting her school to sign up for a PJ Day. There are plans to hold a village fair and for Chris to do a sponsored walk, so there'll be plenty going on.
Help us provide free home away from home accommodation to support families with children in hospital with a donation.