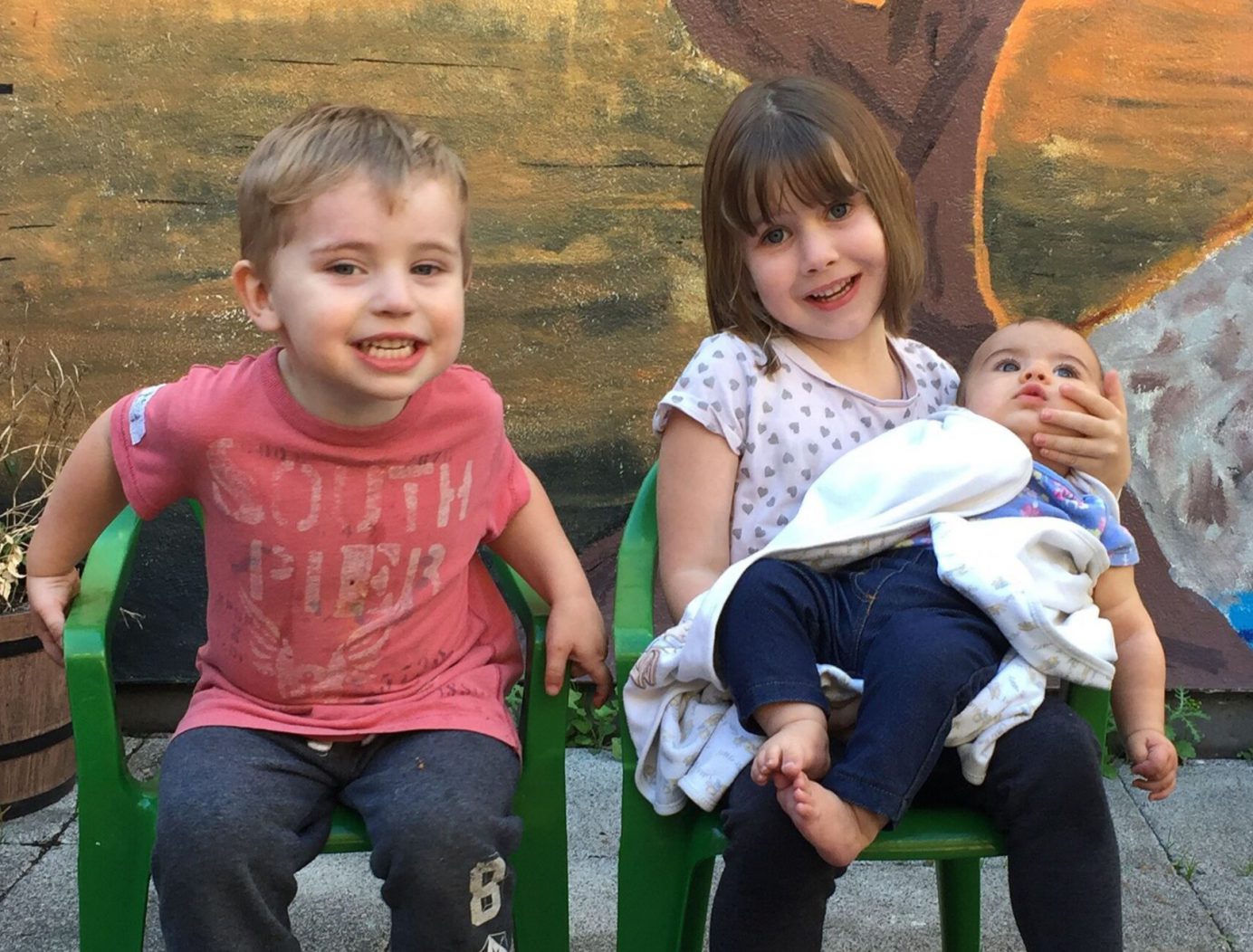 Together as a Family: Ella's Story
Despite not having a good pregnancy, I could never have guessed that when I was induced at 37 weeks, my daughter would be born with a serious medical condition.
On delivery, it was very apparent that she was not well. She couldn't breathe properly and due to the complications during my pregnancy the doctors very quickly worked out what was wrong with her.
Eloise was diagnosed with tracheo-oesophageal fistula and oesophageal atresia, meaning she needed an operation every time she fed. She needed a specialist hospital that could perform the corrective surgery, so we were rushed to a children's hospital in Brighton separately – nearly 70 miles away from home, Eloise in an ambulance, us following in the car.
Once we arrived, the hospital explained the severity of her condition and what would come next. We headed into the unknown with two other children, and no family to help us out.
When we were told that we had been offered a room at Ronald McDonald House Brighton, we didn't really know what it would entail – we didn't know how we would be able to cope with our other children and our hospitalised daughter.
When we were checked into the Brighton House, we were so glad to find there was enough room for all of the family to stay together. We were allocated space in the kitchen for all our food so we could still cook family meals and maintain a little normality in a world that had just been turned upside down.
Being able to have Max and Penny stay with us meant we could all be together as a family. They already knew we couldn't take her home like normal families, but being able to see Eloise every day helped them cope.
Despite all the difficulties, Max and Penny really enjoyed their time in their 'home away from home' and because the House and the hospital helped to create good memories, they aren't upset when we have to go back.
We paid a £25 deposit for our key, and that's it. There were no other costs involved and for that deposit – we had a place we could be a family for as long as our daughter was in hospital.
We were very lucky, and after two weeks Eloise was discharged. I cannot thank Ronald McDonald House Charities enough for what the House and the staff did for us during this difficult time. They were extremely friendly, sympathetic and helpful.
During this traumatic time, we could focus on our daughter instead of worrying about where we would stay or what would happen to our children. We managed to get through that trying time together as a family, and Ronald McDonald House Brighton made that possible.
Help us provide free home away from home accommodation to support families with children in hospital with a donation.