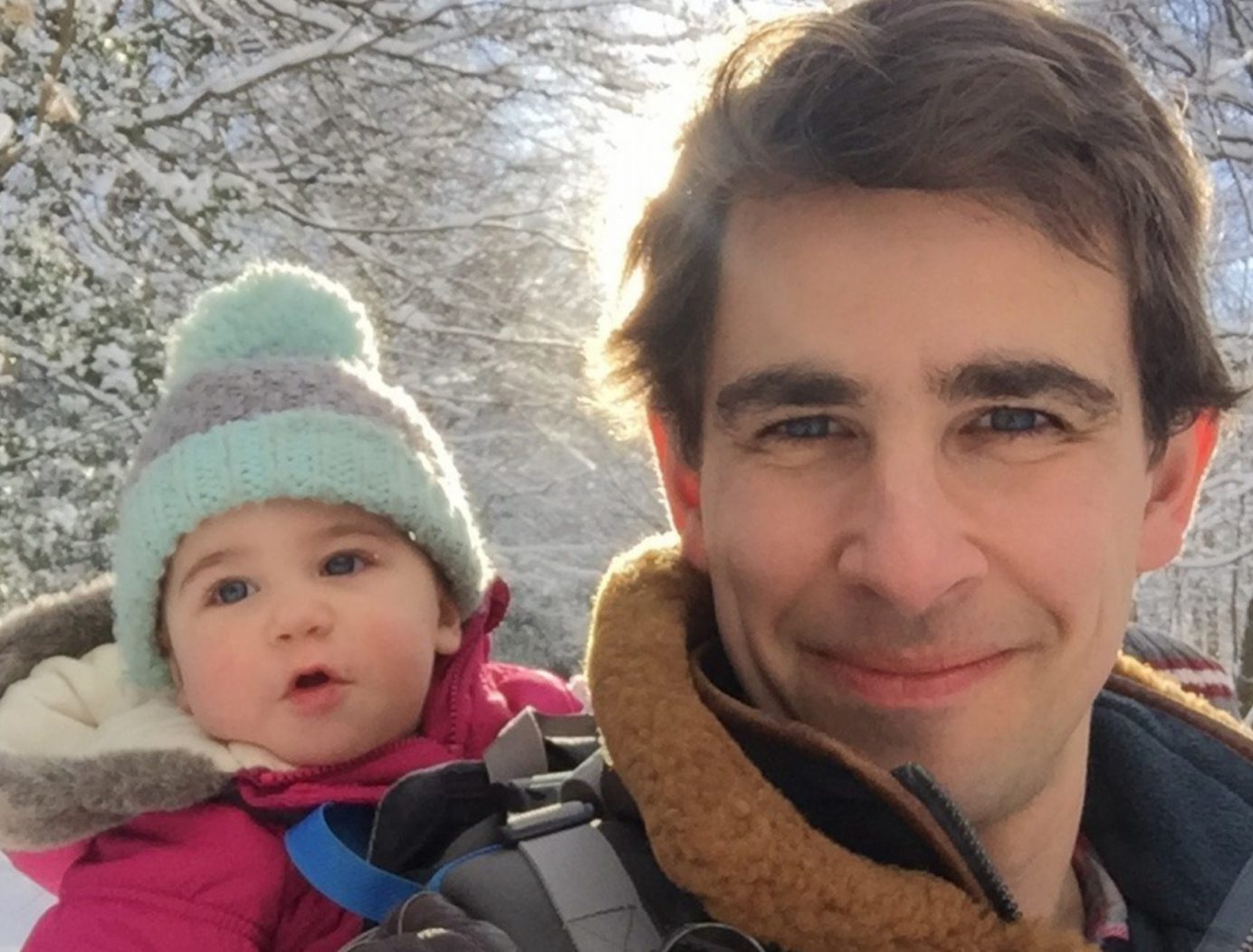 My Reason to Run: Dad Tom's Story
"It is one of those things that you never really need to think about until you require it, so please help the Charity continue to provide support to those who need it."
My daughter Violet was born on 15 April 2017 with a serious heart condition that required her to have open-heart surgery in the weeks after her birth.
Fortunately, we had prior knowledge and the hospital provided us with a good understanding of the condition and method of treatment. Having spoken to cardiologists and the surgeon performing the procedure, we were therefore confident that the surgery would be successful. However, it remained a stressful period for the family, as there was always a chance that the various procedures could go wrong.
Our concern about going to hospital was centred not only Violet's condition but on the needs of the wider family and in particular our son, Valder, who was four years old at the time. We knew that we would be away from home for at least three weeks and this would prove difficult for him. Fortunately, my partner Alexandra's parents moved into our home during this time to look after him, but it was important to maintain contact as regularly as possible. Logistically, this would prove difficult.
When your child is in hospital, it is also easy to forget your own requirements. It was important to ensure that we would have somewhere to rest and to cope with the day-to-day stress that the various hospital procedures would create. Potentially this could lead to large hotel and restaurant bills, or indeed a reliance on friends in London to help out where they could.
For the three days after Violet's birth, we were sleeping in basic hospital accommodation and quite frankly, we were exhausted. On walking into the House we were blown away by the friendliness of the staff and the design of the building itself. Just a five-minute walk from the hospital, it was perfectly equipped for our requirements and the rooms were first-class. There was provision for our son to stay with us and the House's position next to a park meant that the playground was a highlight of his stay. It was quite clear that everything had been thought of and this took a huge weight off our shoulders.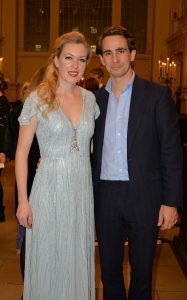 The kitchen facilities were excellent and we were truly humbled by the generosity shown by the various organisations that provided meals and other refreshments on a daily basis. This cannot be underestimated, as often feeding yourself is the last thing that you think to do, having spent much of the day focusing on the needs of a newborn child in hospital.
As the House was so close to the hospital, it was easy to go back and forth. The ability to have a nearby retreat that could both accommodate our son and provide a place to rest and recover was the biggest plus point. Spending time on the ward with young children can be a challenge and the House gave us an alternative sanctuary to retreat to when the doctors and nurses had been asked one or two many questions by a four-year-old aspiring heart surgeon! We also needed to be at the hospital at 5.45 am each morning to ensure that the mother/baby bond developed; this would otherwise have been difficult to establish as the days progressed following Violet's birth.
If the House had not been available we would have relied on the generosity of friends in London, but it would have been unlikely that both parents would have been able to stay in London full time. The train journey from our home was an hour but there would have been logistical issues and certainly the ability to have our son to stay with us, with such ease, would have been affected. If kitchen facilities had not been available then I think that our food bills would have been significantly higher.
I am pleased to say that all went well and Violet's corrective surgery was a complete success. When we left the House, we felt relieved, but in the sense that we were heading home with our newborn daughter and back to our son. The House has fond memories for us and we are hugely indebted to the team. Our two-week stay was short compared to others, but our gratitude is so great, that we felt the need to raise the profile of the Charity by making it the beneficiary of Alexandra's 2017 Christmas Concert and through my London Marathon adventure.
You are fortunate if you never have to stay in a Ronald McDonald House, as this means that your children have not required a prolonged stay in hospital. For those who share our misfortune, then they are hugely reliant on having a sanctuary in which to rest and recuperate, to eat and to sleep.
Fundraising for Ronald McDonald House Charities will allow a first-class and compassionate service to continue to be provided. The money raised will help parents to focus on their sick child and the needs of siblings by giving Ronald McDonald House Charities the means to maintain these 'homes from home', modernise existing houses and create new sanctuaries where there is a need.
Help us provide free home away from home accommodation to support families with children in hospital with a donation.