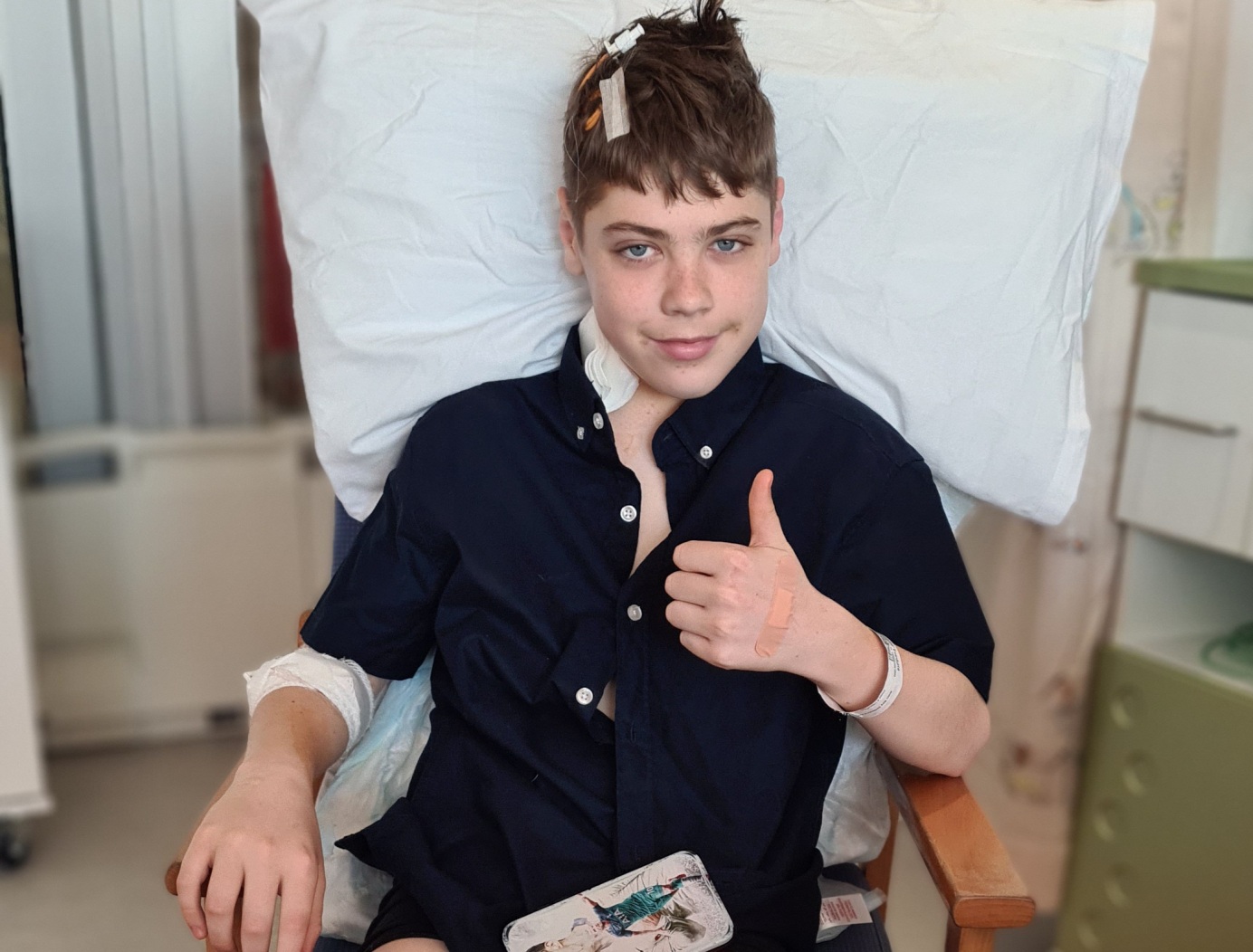 Long-Covid turns into life-threatening tumour: Kane's story
When teenager Kane, from Crewe in Cheshire, was suffering from persistent headaches following a bout of coronavirus at the beginning of 2022, doctors originally thought they were migraines likely to be caused by long Covid. But Kane's headaches got worse, and he began being sick and struggling to walk due to dizziness. After several trips to the GP surgery and A&E, the 15-year-old was finally given an MRI scan in April 2022, which revealed a large tumour at the back of his brain.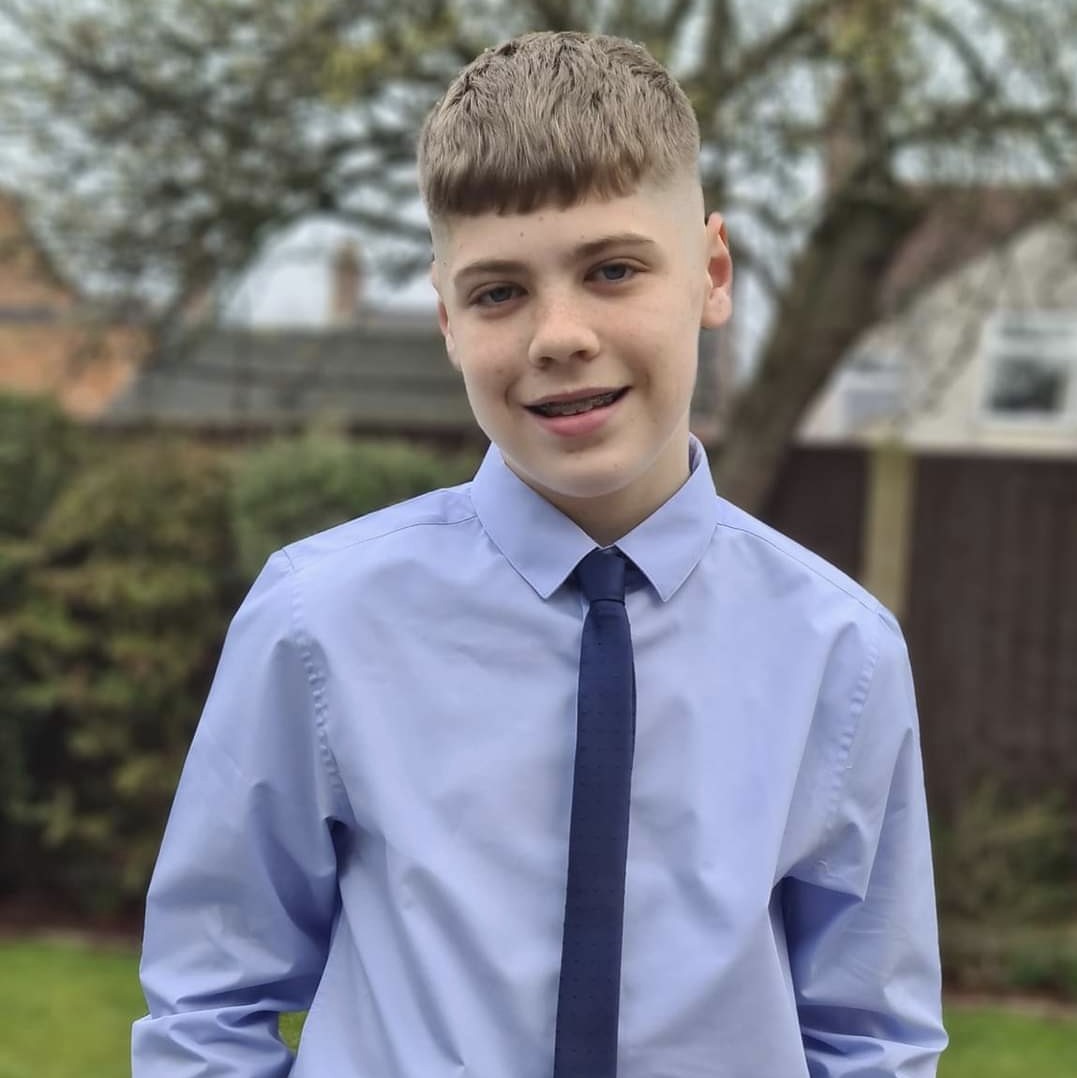 Kane tested positive for Covid-19 on New Year's Eve after suffering from a bad headache earlier that day. We were worried about him contracting the illness, because he has a heart condition called aortic stenosis, and we weren't sure how he'd react. Thankfully, Kane wasn't too poorly with Covid but two weeks or so later, he was still getting headaches, which we put down to the residual effect of the virus.
However, several weeks later, he was still suffering with headaches, especially first thing in the morning. One morning in March, he was complaining of headaches then he was sick, so I rang the GP, and we were referred to Paediatrics at Leighton Hospital in Crewe.
They did some neurological observations on him, which all seemed OK, so I asked them whether it was something to do with his heart problem. They agreed to do an electrocardiogram (ECG) and the results were normal. The conclusion was that he was possibly still experiencing the after-effects of Covid, so we went home and were told to go back if anything got worse. The following week, he seemed to go downhill quite quickly.
The headaches were getting more frequent, and he was becoming dizzy and had pains down his neck. I called the GP again and we were sent back to hospital, where he had more neuro observations. As the results were fine again, they were still thinking it was long Covid or possibly migraines triggered by puberty. We came away with no real answers and he had another few weeks of the same symptoms persisting.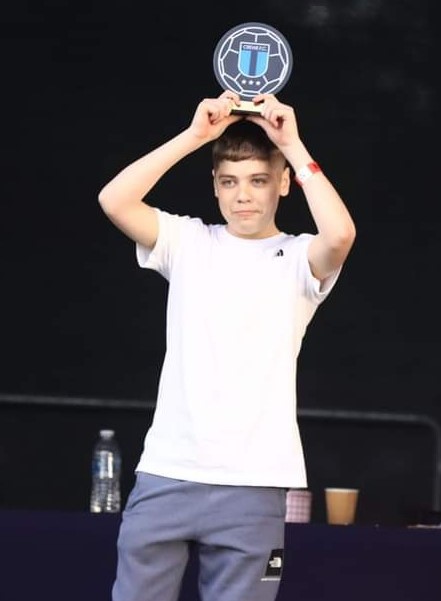 Kane is a very keen footballer and on the Easter weekend, we went to Blackpool, as he was due to take part in a tournament with his Crewe FC teammates. When we got there on the Thursday, he was unwell and went straight to bed. The next day, we took him to the walk-in centre near to where we were staying. The did a full examination and concluded that he may have been suffering from post-Covid vertigo and he was given codeine. The following day, Kane was feeling too poorly to play football, so we went home and straight to our local A&E. By this point, I'd lost my patience. I knew something wasn't right.
Kane was holding his head and rocking in agony. He couldn't walk properly. They did some blood tests and put him on oxygen and IV pain relief. The message I was getting was that he was still just suffering from migraines. But when we were being booked into the assessment ward, I spoke to a nurse who seemed to take us more seriously and I told her I'd noticed a dent at the back of Kane's head. She admitted Kane to the in-patient ward and said we wouldn't be going home until the following day at the earliest.
That wasn't the worst of it, however. They'd also found a large tumour.

Mum, Nicki
We stayed in overnight, hardly getting a wink of sleep between us, and the next morning, while he was holding his head in pain, Kane suddenly went rigid and then flopped. It was clear to me he was having a seizure, so I shouted and lots of people ran in. The doctor came and said Kane could now have an MRI scan. I called my husband, Steve, who rushed in to be with us. Kane was in the scanner for nearly two hours, which was difficult for him, as he was in so much pain. Not long afterwards, Steve and I were taken into a room, and we were told they'd discovered acute hydrocephalus, which is a build-up of pressure on the brain caused by excess fluid. That wasn't the worst of it, however. They'd also found a large tumour.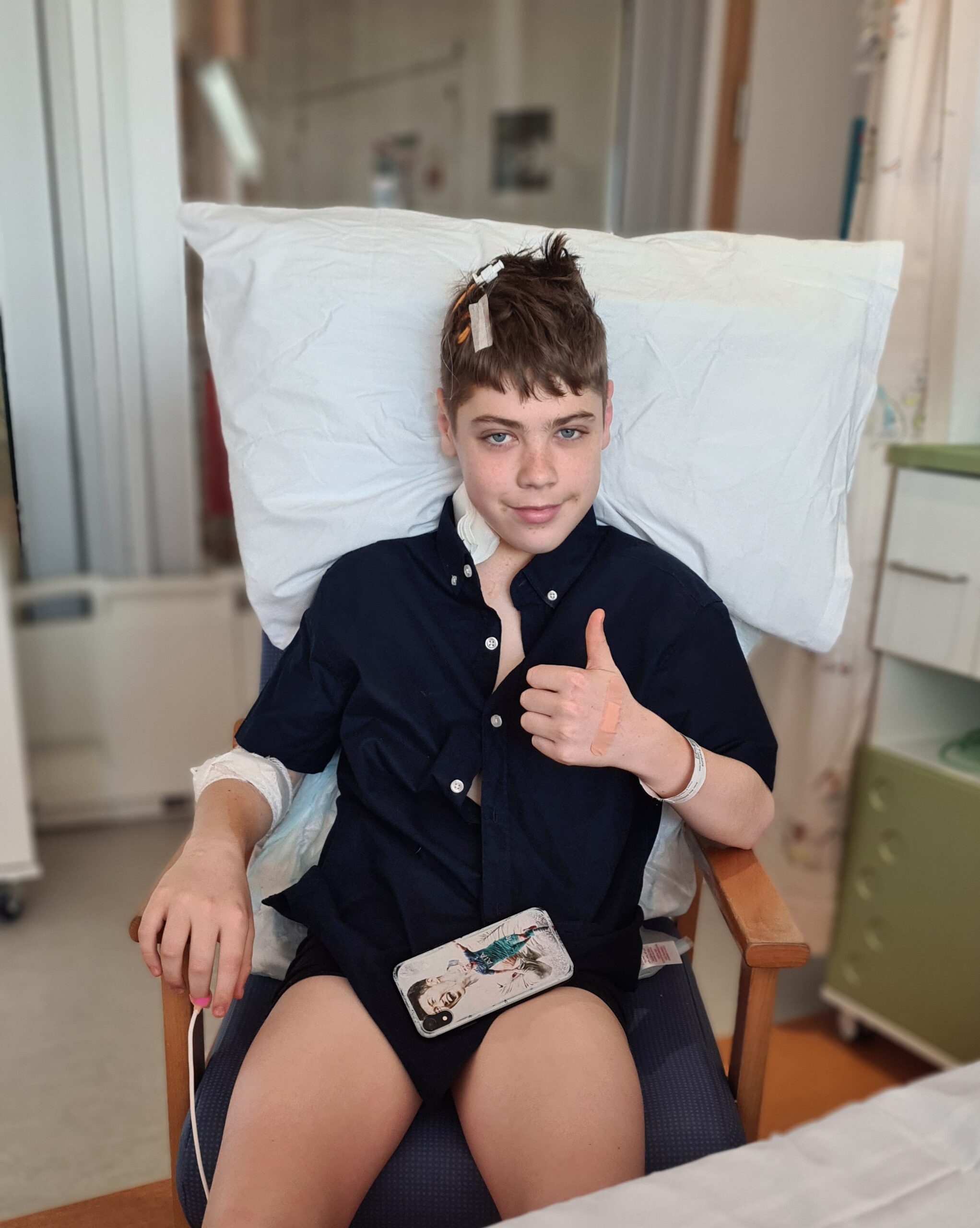 They needed to transfer Kane to Alder Hey Hospital in Liverpool for urgent brain surgery. Steve and I then had to go back to Kane and tell him what was going on. When we broke the news to him, he started fitting again and there were doctors everywhere monitoring him. He kept having more seizures, so they ventilated him while they arranged an ambulance. He was taken out the hospital one way and Steve and I went the other. That was the longest 50-minute drive of our lives.
When we got there, we barely spent any time with Kane before we were asked to sign the consent forms for his surgery, and he was quickly taken into theatre for an operation to treat the hydrocephalus. They fitted a drain, which seemed to work well. Just two days later, on Tuesday 19 April, he went into theatre again, this time to remove the tumour. His second operation was 7.5 hours and thankfully, during that time, Kane's amazing surgeon, Mr Conor Mallucci, managed to remove all the tumour. We were so grateful and relieved, especially when we got the histology report back, which confirmed it was a low-grade (non-cancerous) pilocytic astrocytoma.
He was discharged just four days after the operation, but not long after we were home, on 25 April, he had a wound leak, which meant another trip back to Alder Hey where he had a couple of extra stitches added. The wound continued to leak and during a routine follow-up appointment on 27 April it was decided Kane needed to go back into surgery to re-suture the wound. It didn't end there, because they also discovered his hydrocephalus had flared up again and he had to have a spinal drain inserted to fix that. This meant lying flat for five days The drain was removed on 1 May and Kane was discharged home the following day.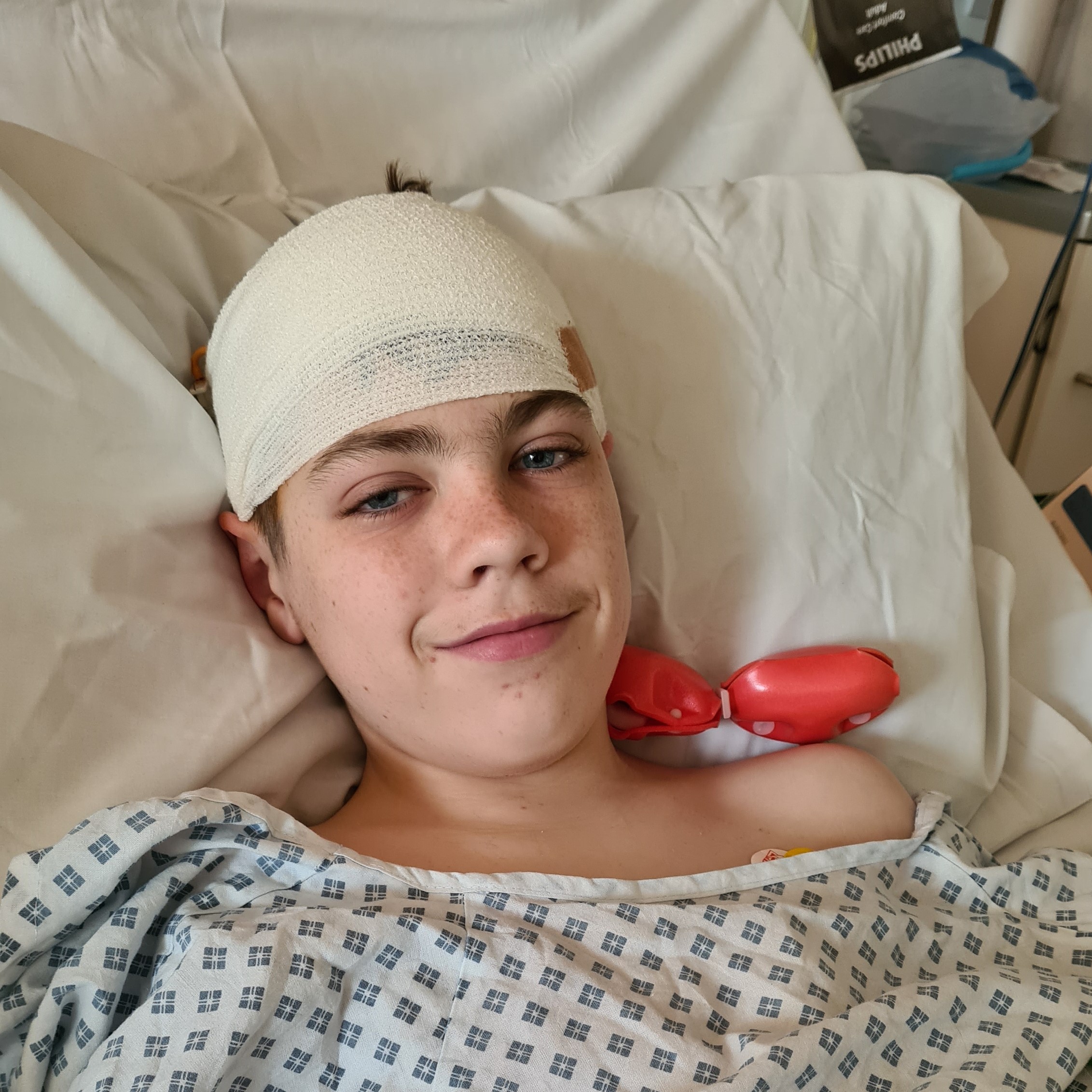 When Kane was on the intensive care unit (ITU), we were referred for a room at the Ronald McDonald House in Alder Hey. Steve and I had planned to bring the campervan up and we would've stayed in that, but we were reassured that there was a bed for us at the House and that we could stay there for as long as we needed to. When we arrived, we were asked to fill out some forms and were given a tour of the House and shown to our room. It was amazing to have a landline in the room which connected directly to Kane's ward. We soon settled in and felt at home.
When Kane had to be readmitted to hospital, we knew we wanted to stay at the House again. Being close to Kane was so important. Although we were in a position where we could have afforded a hotel had we have needed somewhere to stay, we know that thousands of families aren't so fortunate, and Ronald McDonald House Charities UK provides a lifeline for so many people.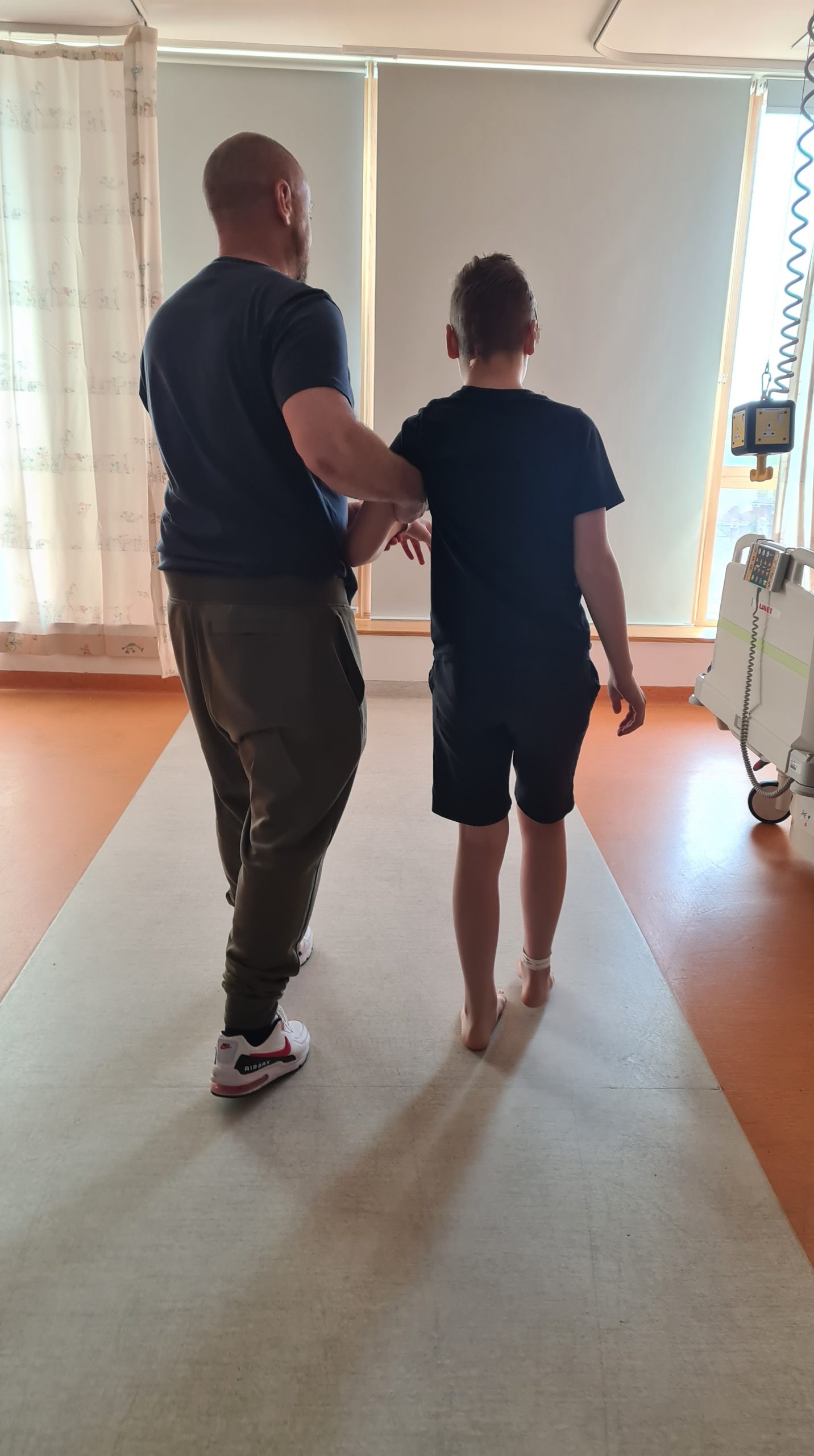 Keen to give something back, when we were approached by Crewe FC's chairman, Steve Parker, who wanted to do some fundraising for us, we suggested Alder Hey Children's Charity and Ronald McDonald House Charities UK. They organised a coaches versus coaches football game, which raised around £800. Then, at the end of the season, they had a presentation where a holiday was raffled off and a further £400 or so was raised. In the meantime, we set up a JustGiving page to continue the fundraising and when Kane went back to school, they arranged a 'Sponge a Teacher' event, which raised more than £700.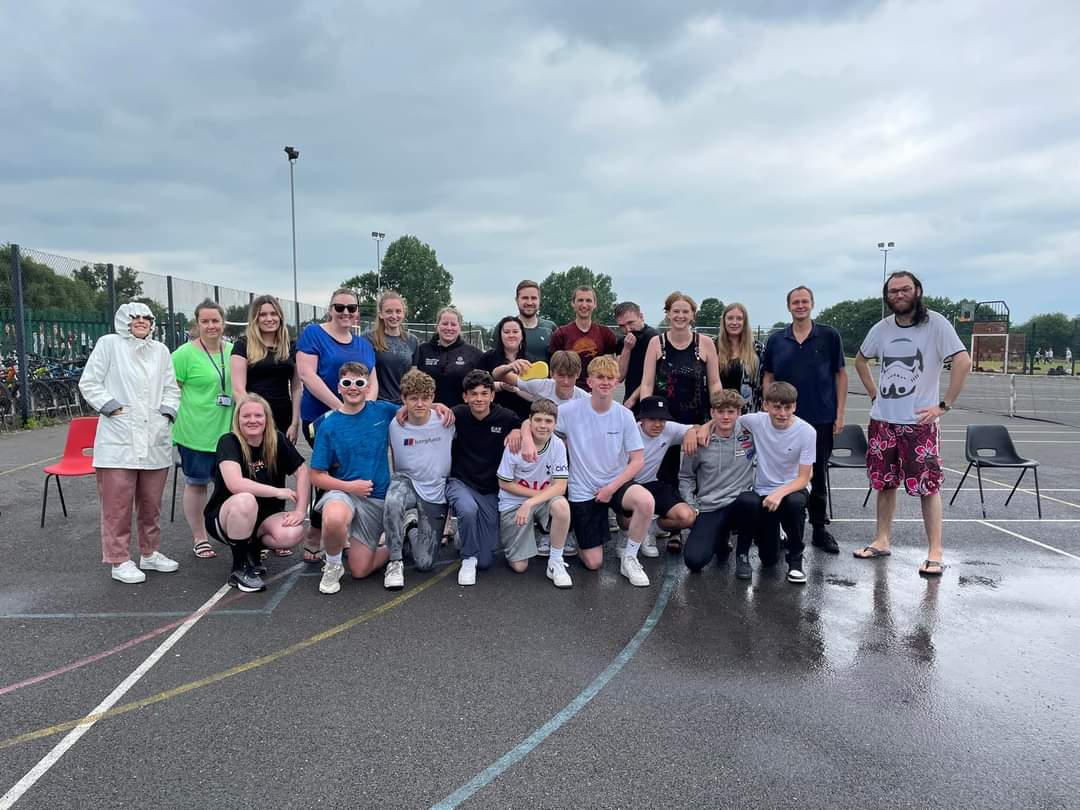 Kane has been back at school full-time for a month or so now and is doing really well, catching up on coursework and enjoying being reunited with his friends. He will continue to be monitored with regular MRI scans and they're very confident his scans will remain clear.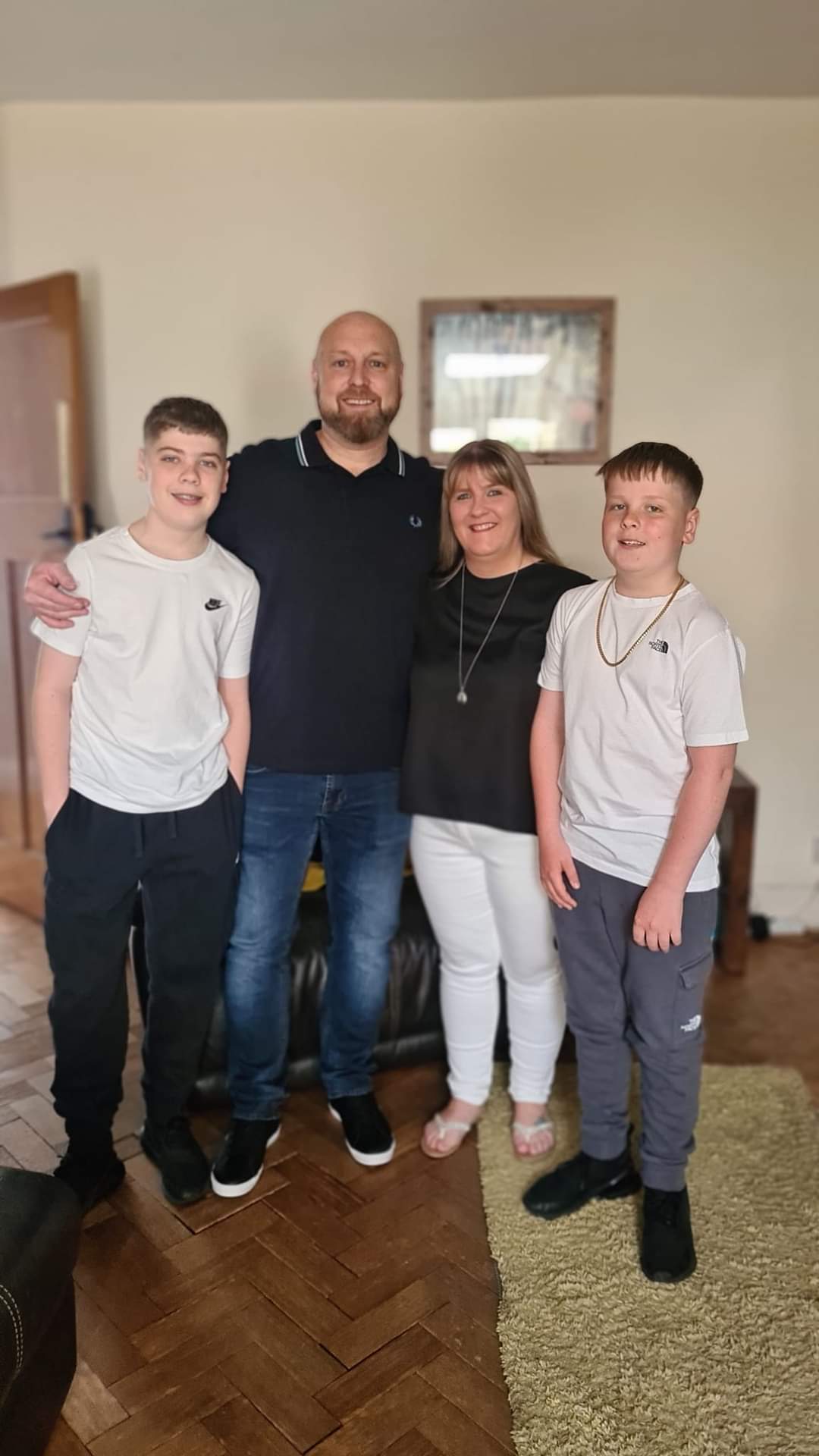 Help us provide free home away from home accommodation to support families with children in hospital with a donation.