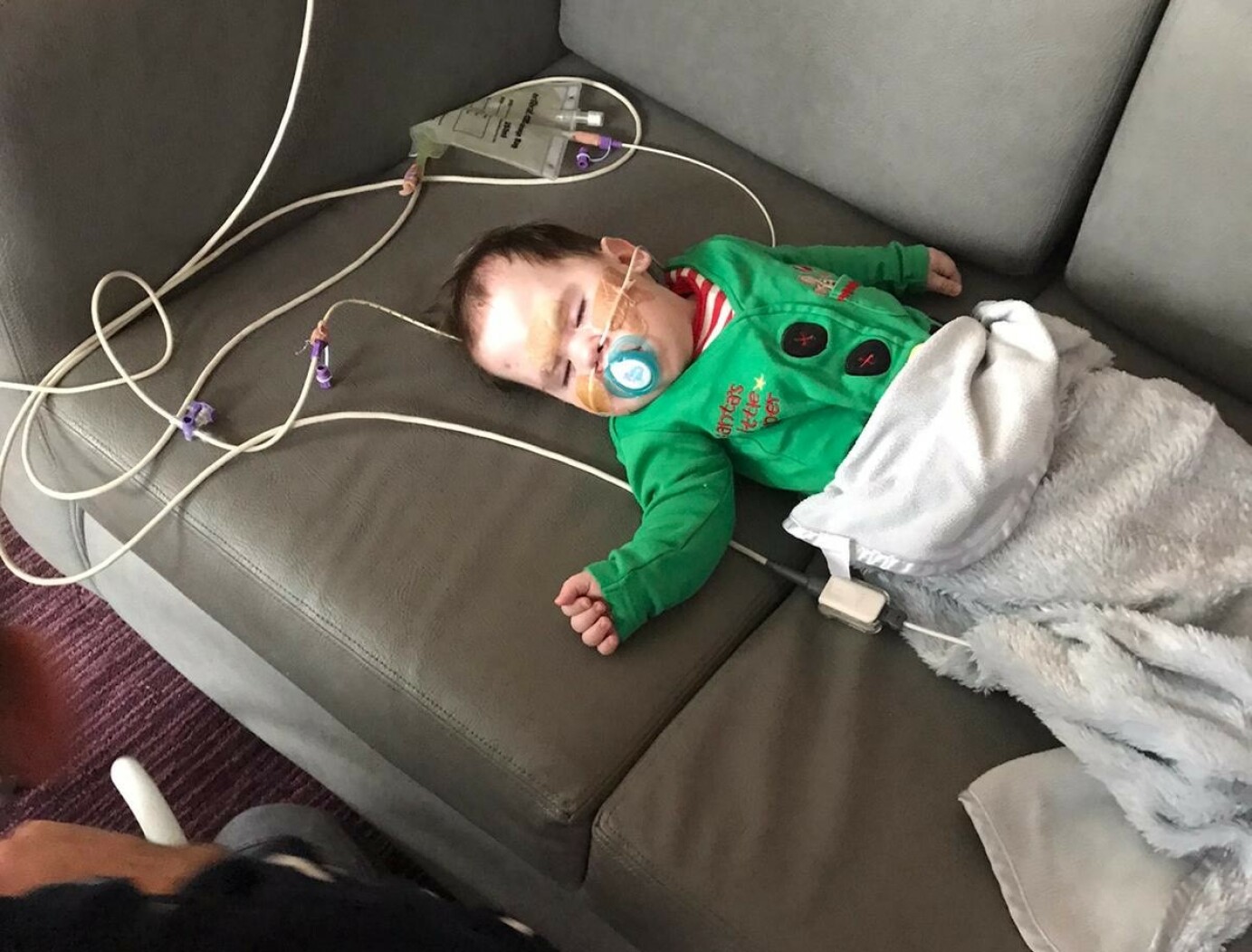 Learning to breathe over Christmas: Jaxx's story
Jaxx spent 13 months in hospital – they were the hardest months of our lives.
He was born with a condition called congenital myotonic dystrophy, also known as Steinert's disease. It meant he couldn't breathe on his own.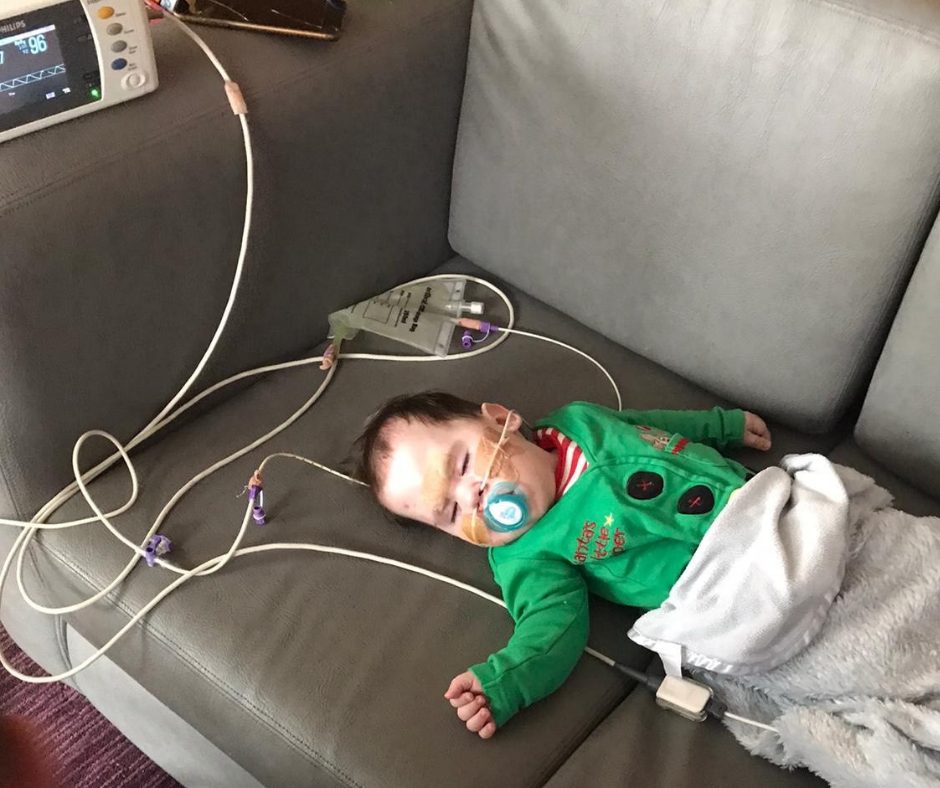 We were in intensive care when I learned about the Ronald McDonald House. We were put straight on the waiting list, but unfortunately, the House was full at the time. We lived about 45 minutes from the hospital, so for the first few months, we really felt the strain of travelling in to see him for a couple of hours before travelling back.
But then the House called us to let us know they had a room available. We were so relieved. As soon as we walked into the House, we could see how warm and welcoming the staff were – it already felt like a 'home away from home'.
Having gone from a two-hour round trip to being just across the road from the hospital made a huge impact on not only our family, but on Jaxx. He would smile at us every time he saw us.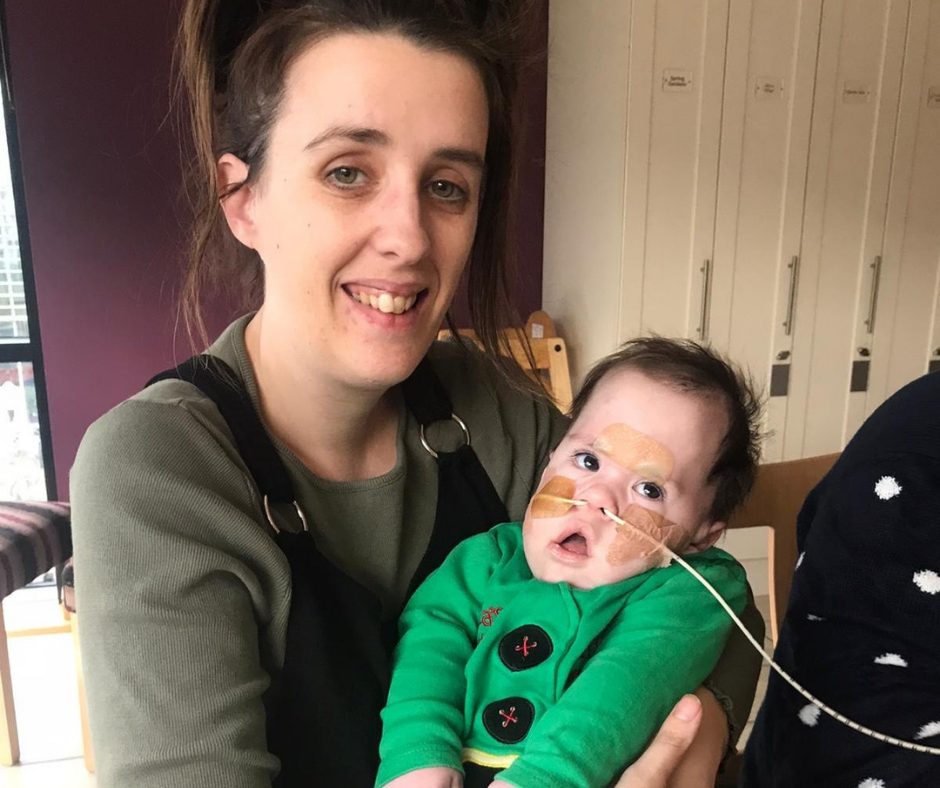 My other children, Joe and Jamie were able to stay with me, meaning my partner could continue to work and visit us in the evenings. The children loved the House. They loved the playrooms, the outside play area – they said it felt like a little adventure.
On Jaxx's first Christmas, he was able to come over to the House and join in with the festive fun! On Christmas Day, the whole family was there, including Jaxx's grandad, his auntie, and cousins. We had Christmas dinner altogether just like we would at home. It was the best day.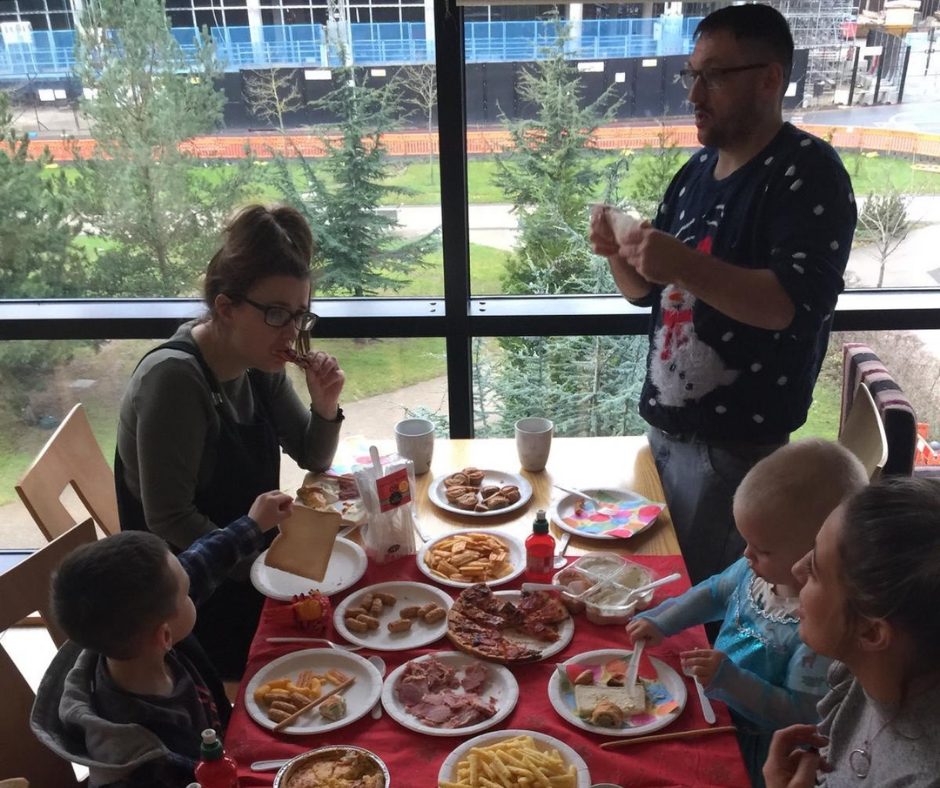 The House made us feel so festive. They had a Christmas party, gave the children an advent calendar, and every morning they were even allowed to open the advent calendar at the reception! We also loved the giant elf that would play naughty tricks on the staff!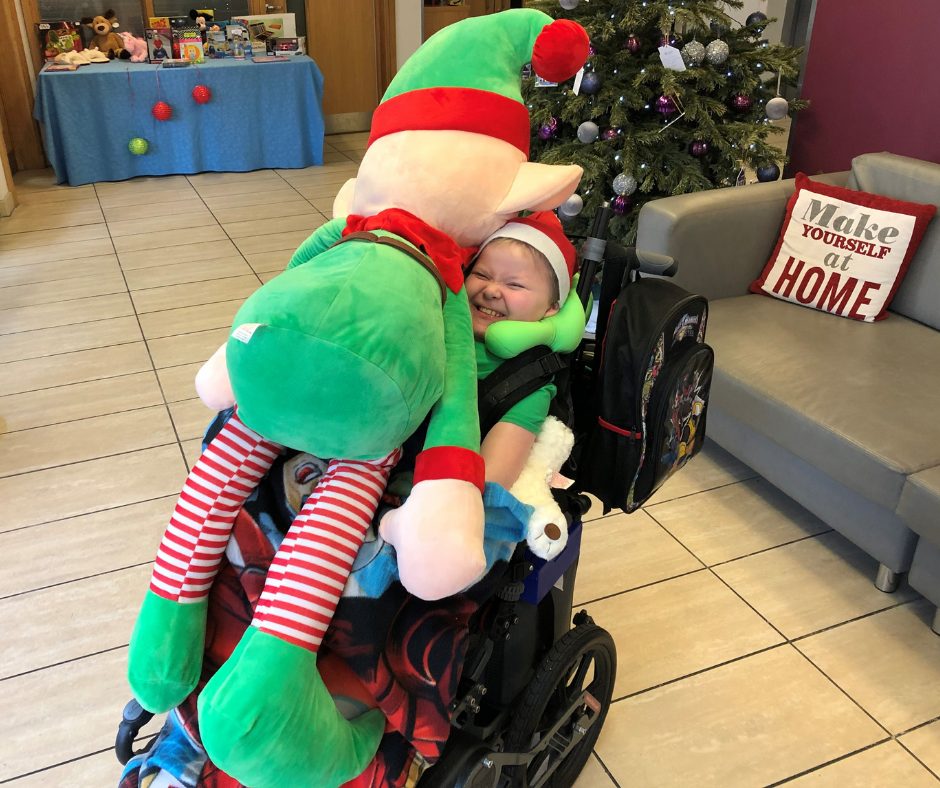 Our Manchester House Naughty Elf with one of our House regulars!
If we didn't have the House over Christmas, we talked about what would have happened. My partner would have stayed on the ward with Jaxx as I would have had to be home with the boys so they could have opened their presents from Santa Claus and then all travelled up in the afternoon to visit Jaxx for a few hours before driving all the way back home. So, my partner would have missed Christmas morning with his other sons, and Jaxx would have missed Christmas dinner with his brothers. But thankfully that didn't happen, and we were all together like families should be at Christmas.
And that's so important. Jaxx and his brothers needed to bond and get to know each other. Christmas is such a special time for families, it just wouldn't have been the same.
We're so thankful to Ronald McDonald House Charities UK for helping our family have our first Christmas with Jaxx all together.
Help us provide free home away from home accommodation to support families with children in hospital with a donation.