Home schooling from the House: Ella's Story
August 23, 2021
CHARGE syndrome,Complete DiGeorge syndrome,home schooling,SCID syndrome
Having a seriously ill child is challenging enough, but add in a long-term hospital stay, a global pandemic and home schooling three younger boys and it's almost unthinkable. However, mum Siobahn found herself completely overwhelmed by this new reality when her daughter Ella was born earlier this year. She shares her story and the support she found through our Ronald McDonald House in Manchester.
Our beautiful daughter Ella arrived in February 2021 at Saint Mary's Hospital in Manchester, but our joy was short-lived as Ella underwent numerous tests and we were overwhelmed to discover that she had many rare and uncommon conditions.
Ella was diagnosed with CHARGE syndrome – a complex genetic syndrome that can affect a child in many ways, including heart defects, growth problems and ear abnormalities to name a few. In fact, each letter of the acronym stands for the different features common to the disorder. It's a complex condition which is still undergoing research.
CHARGE affects only one in 10,000 children, with SCID affecting one in 50,000. This time round, luck wasn't on our side and it was obvious we were looking at a long-term hospital stay.
Knowing this was our new reality came with a great deal of worries, not just for Ella, but for our whole family. Ella's dad, Daniel, and I, alongside my other three children Aaron, Joseph, and Thomas, needed to be together as a family. We all needed each other for support, and we all needed to be there for Ella.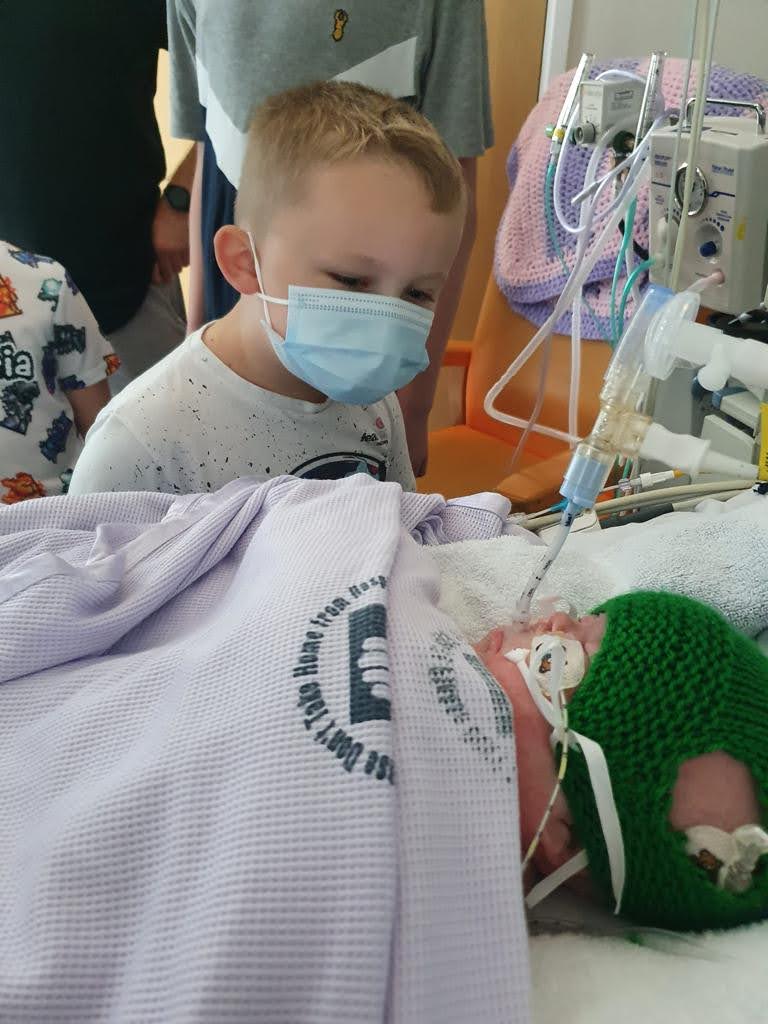 We live just over ten miles away, which may not seem like a long way to some, but with the traffic of the city it can take us up to 40 minutes to get to the hospital which for a parent with a seriously ill child is 40 minutes too long. We needed somewhere close to stay, but in the back of our minds we knew it would be for the foreseeable future and we were understandably concerned about the financial worries it would bring.
About a week after Ella was born, the staff at the neonatal intensive care unit (NICU) recommended we were referred to Ronald McDonald House Manchester, a huge building just across the road from the hospital. They explained to us that it was a free of charge 'home away from home' accommodation for families in need of a bedroom close to their child in hospital. The House can provide bedrooms for 65 families every night!
After the referral was submitted by the hospital, we were quickly told that there was an available bedroom which could accommodate all five of us! The room was one of five Steve Burne rooms, named after a fundraiser who passed away from terminal cancer and spent the last part of his life raising this money to help transform the rooms to accommodate bigger families just like us. As soon as we stepped into the House we felt at ease. The House itself was welcoming and clean, and all the staff made us feel comfortable.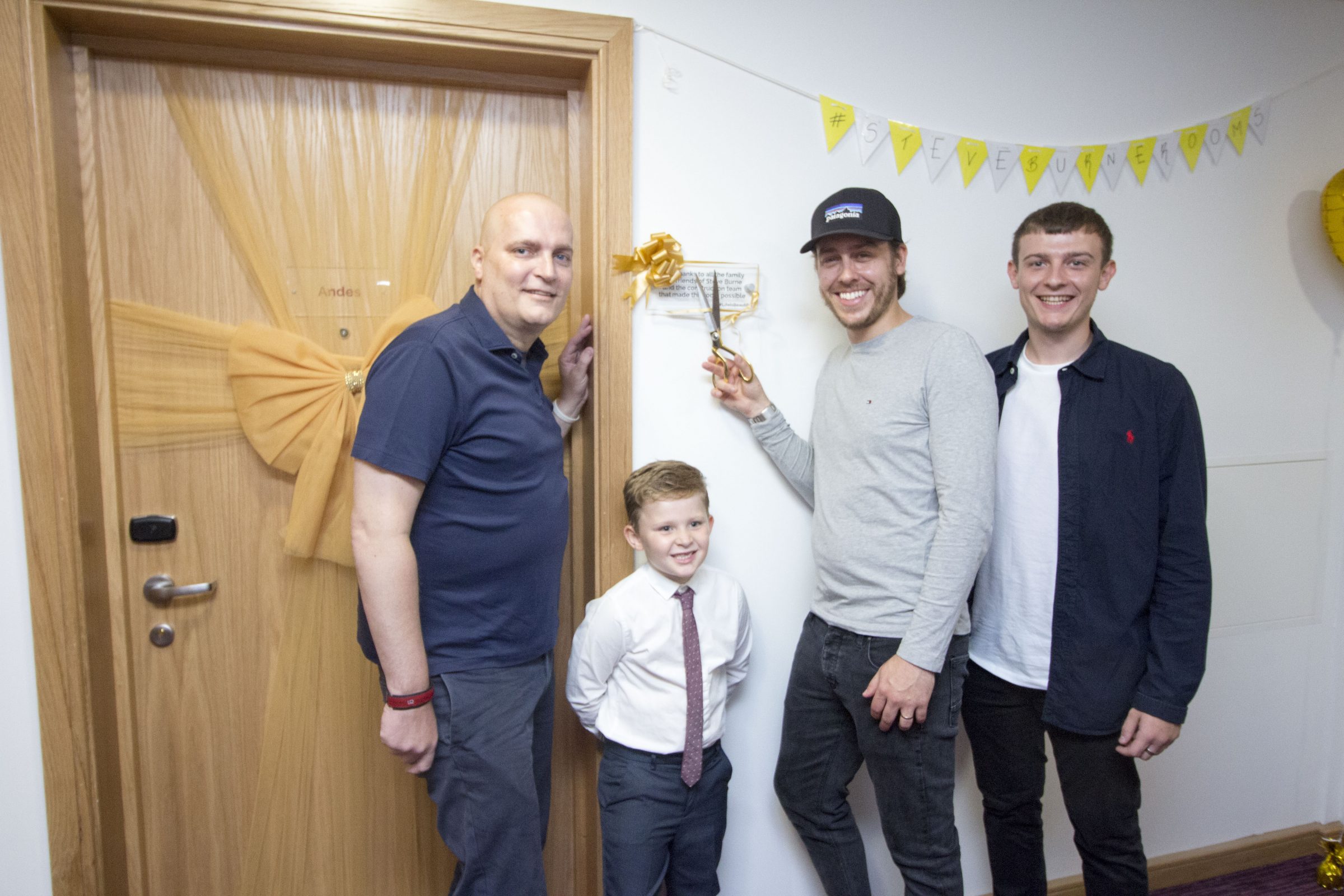 The Ronald McDonald House and having the bedroom has not only given us a place to relax and feel comfortable, but it has also been a godsend for my boys as they've had activities available to keep them entertained whilst being away from home and their friends.
They love taking part in the arts and crafts sessions run by volunteers and House staff, and they love to play in the games room and garden on nicer days. The staff even made a fuss of my youngest boy's birthday during our stay and bought him a gift! I was extremely grateful for this lovely touch.
Due to Ella's condition and Covid-19, my children were pulled out of school early and to keep up with their learning mean that we had to do home schooling. Without the House, I don't know how we would have managed, but it allowed us to have a quiet place and with available free WiFi they were able to complete their online learning meaning that we could focus on them and Ella at the same time.
It has been a very stressful time for multiple reasons, but we are so happy that with the help of the House we have been able to find a balance to ensure all my children receive the care they deserve. Throughout the home schooling process, I have realised that teachers do an amazing job and deserve more credit!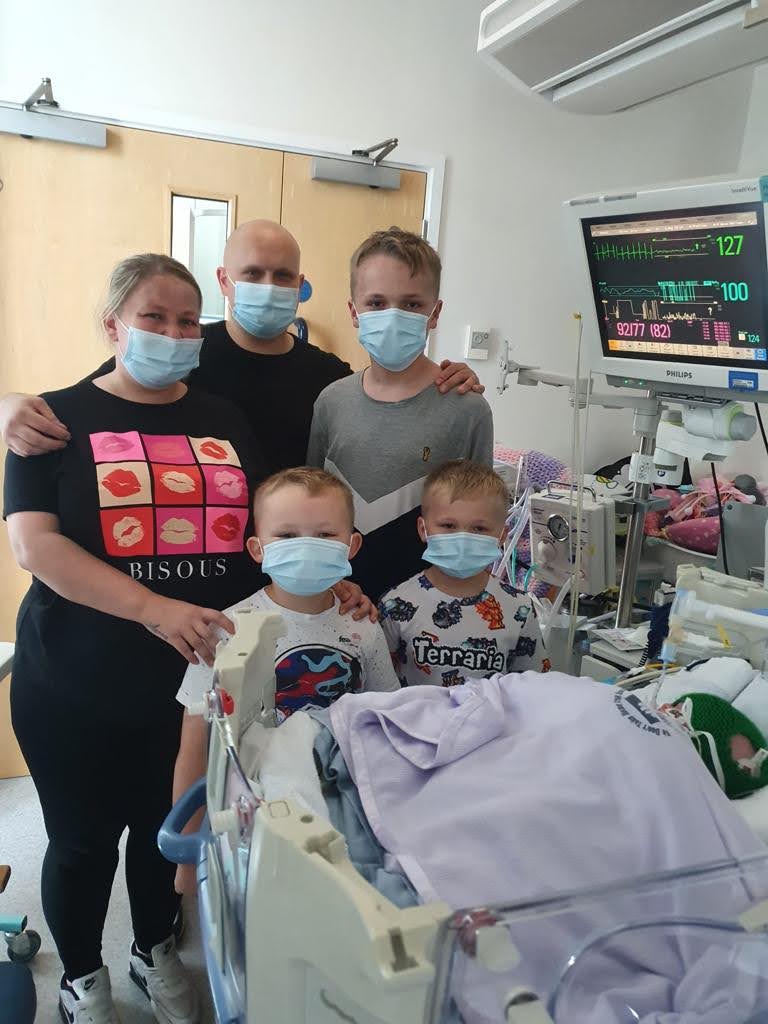 We don't know what we would have done without the support of the Ronald McDonald House Manchester. After being in the House for nearly six months, Ella got to meet her big brothers for the first time ever. It has allowed us all to be together throughout Ella's stay in hospital and continues to do so.
The staff have been amazing to us all and they all lend a listening ear whenever we need it – no matter how busy they are, they will always make us feel like a priority. We would encourage everyone to support and donate to this wonderful Charity – without it, we would not have been able to manage and all be close by to aid Ella's recovery.
Help us provide free home away from home accommodation to support families with children in hospital with a donation.