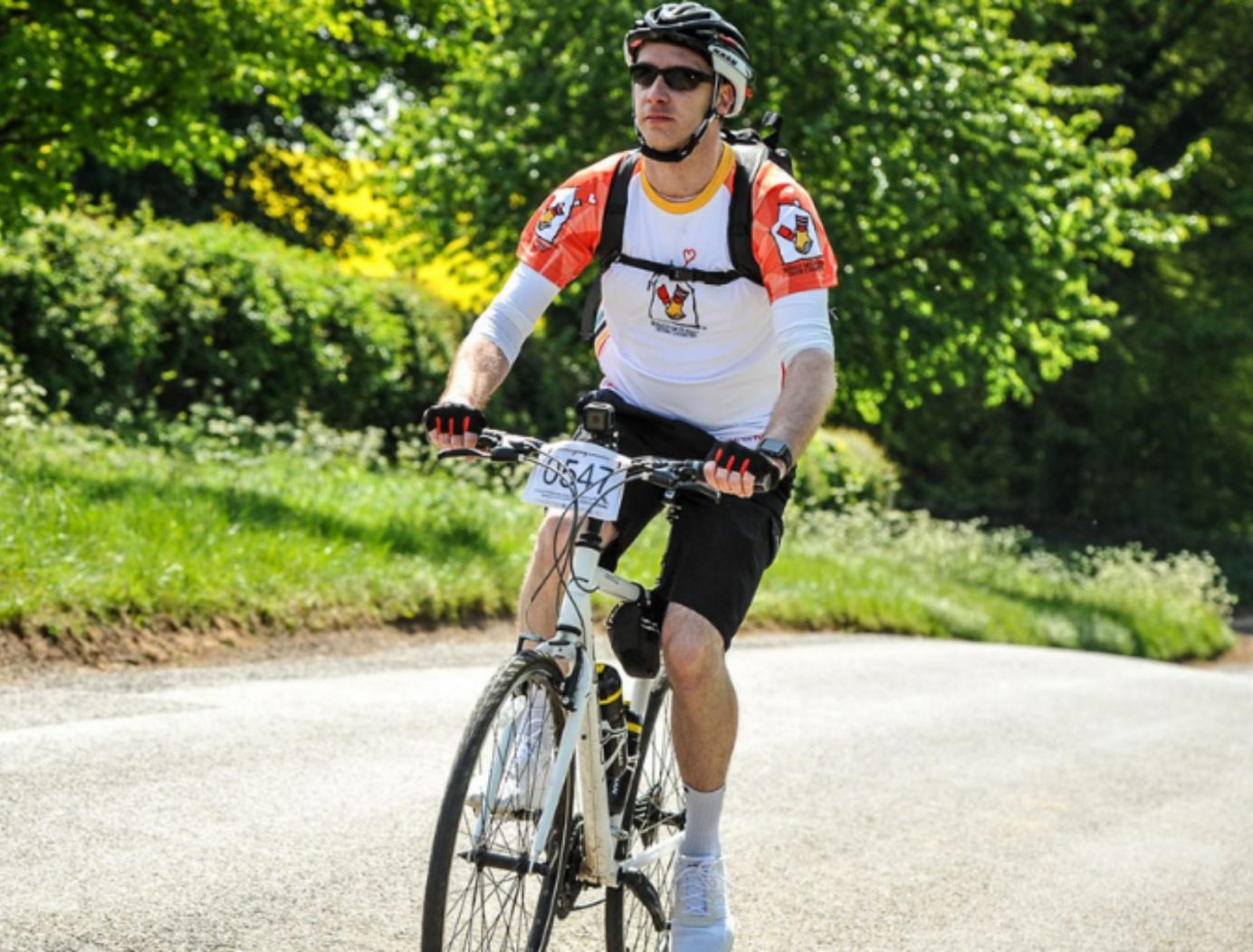 Cycle for Charity: Top Tips from Riders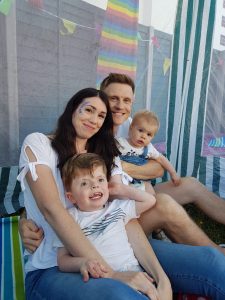 "I've never been involved in a cycling challenge before. I'm pretty new to cycling so this is a huge challenge, I started cycling 8 months ago just commuting 6 miles to and from work but I really started to enjoy it. I've wanted to raise money for Ronald McDonald House Charities for a long time now and with my new found love for cycling I thought RideLondon would be the perfect opportunity to push myself and raise as much money as possible.
I commute daily to work and as the event has got closer I have extended my commute to get a few extra miles in. As the evenings have been lighter, I have been able to go out a lot more to put those extra miles in. I have also joined a cycling club which has helped improve my fitness and build my endurance for the big event. I download an app called Strava and it has really helped me to push my limits and keep pushing myself. It tracks your distance in miles and how fast you go. Each time you want to beat your personal best and improve every time you go out for a ride.
I would highly recommend RideLondon for anyone thinking of taking part next year – for me, Ride London is a massive challenge but knowing that I'm raising money for such a brilliant cause keeps me going."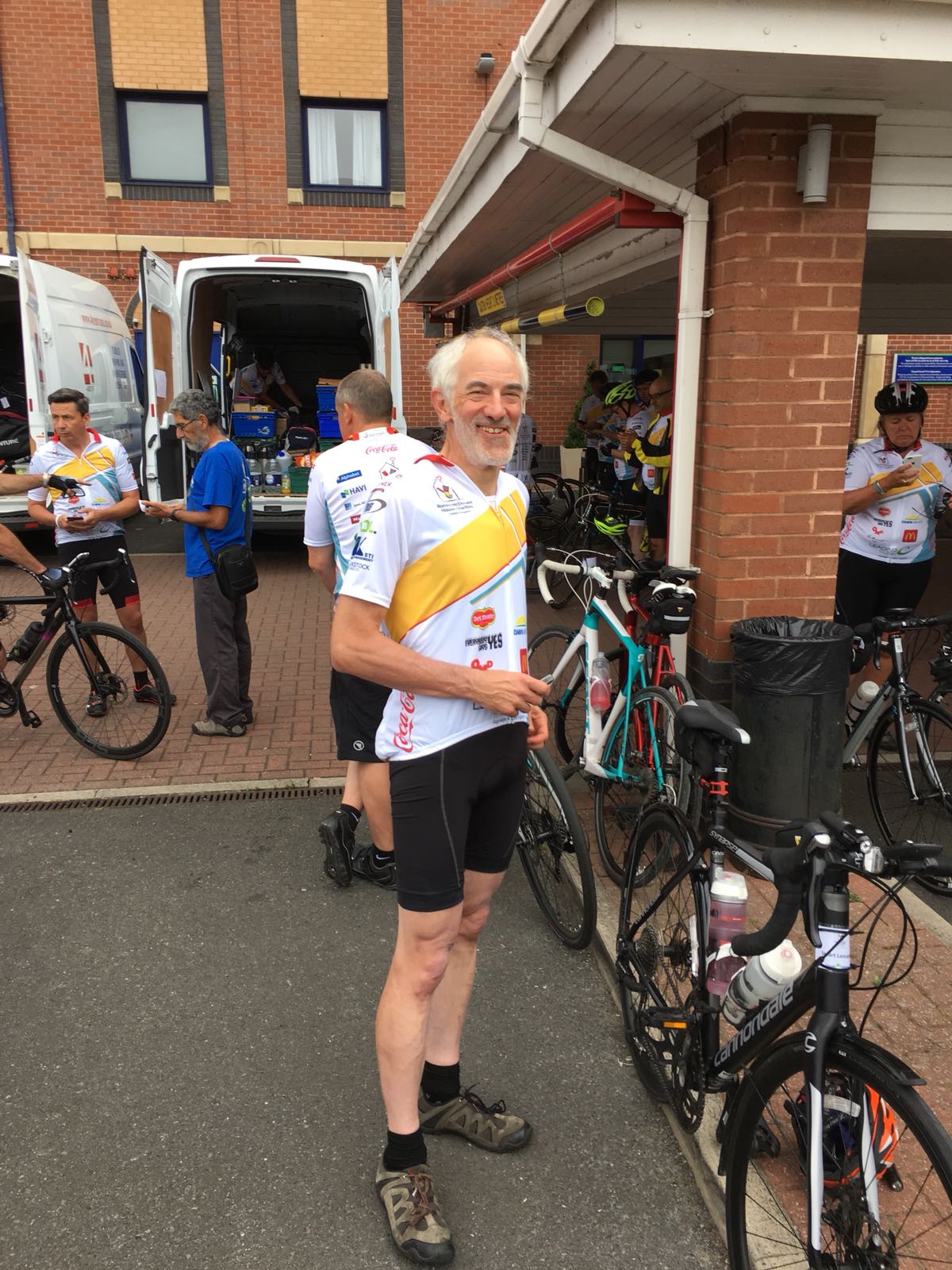 Stuart is part of the Finance team at Ronald McDonald House Charities and a keen cyclist. He gave us some advice about how new cyclists can build up their endurance.
"Willing to accept a challenge but concerned our cycling challenges may be too much? Do not fear. As someone aged over 60, who didn't start cycling seriously until 4 years ago, I am witness to the fact that by riding regularly, even short distances, combined with some longer weekend rides, you can very quickly build up fitness and stamina and do some serious distances – besides losing those spare pounds of weight.
"Following the above regime my son and I cycled 300 miles from Kent to Cornwall over 4 days in summer 2014, then nearly 600 miles over 7 days in summer 2016. In between, I have twice cycled the Dunwich Dynamo – approx. 115 miles overnight, London to the Suffolk coast – and last year successfully completed the Ride London-Surrey 100, including the testing Box Hill. What an experience – nearly 25,000 riders on closed-to-traffic roads – with great camaraderie between fellow riders and huge support from the roadside crowds."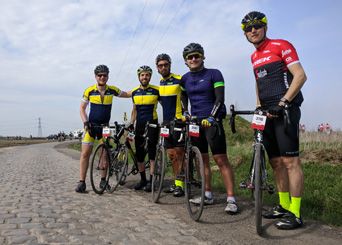 Alessandro and friends from Skyline Whitespace took on the incredibly tough Paris Roubaix challenge in 2018. This is a super-tough 145km course with long cobblestone sections, which certainly puts cyclists' endurance levels and skills to the test.
"I came across Ronald McDonald House Charities because my daughter was born two months early, but I am lucky enough to live close to the hospital. This was four years ago, but I always thought that if I was raising money for any charity, Ronald McDonald House Charities would be my choice.
It's difficult to give tips about this sort of challenge; surely you have to train and eat as well as you can for as much time as you can before the challenge. Also raising money for any charity can help because you are motivated by doing something nice for others. The pain of racing the bike for 6-7 hours at the end of the day is nothing if you compare it with what some families have to face when their children are in hospital."
Help us provide free home away from home accommodation to support families with children in hospital with a donation.