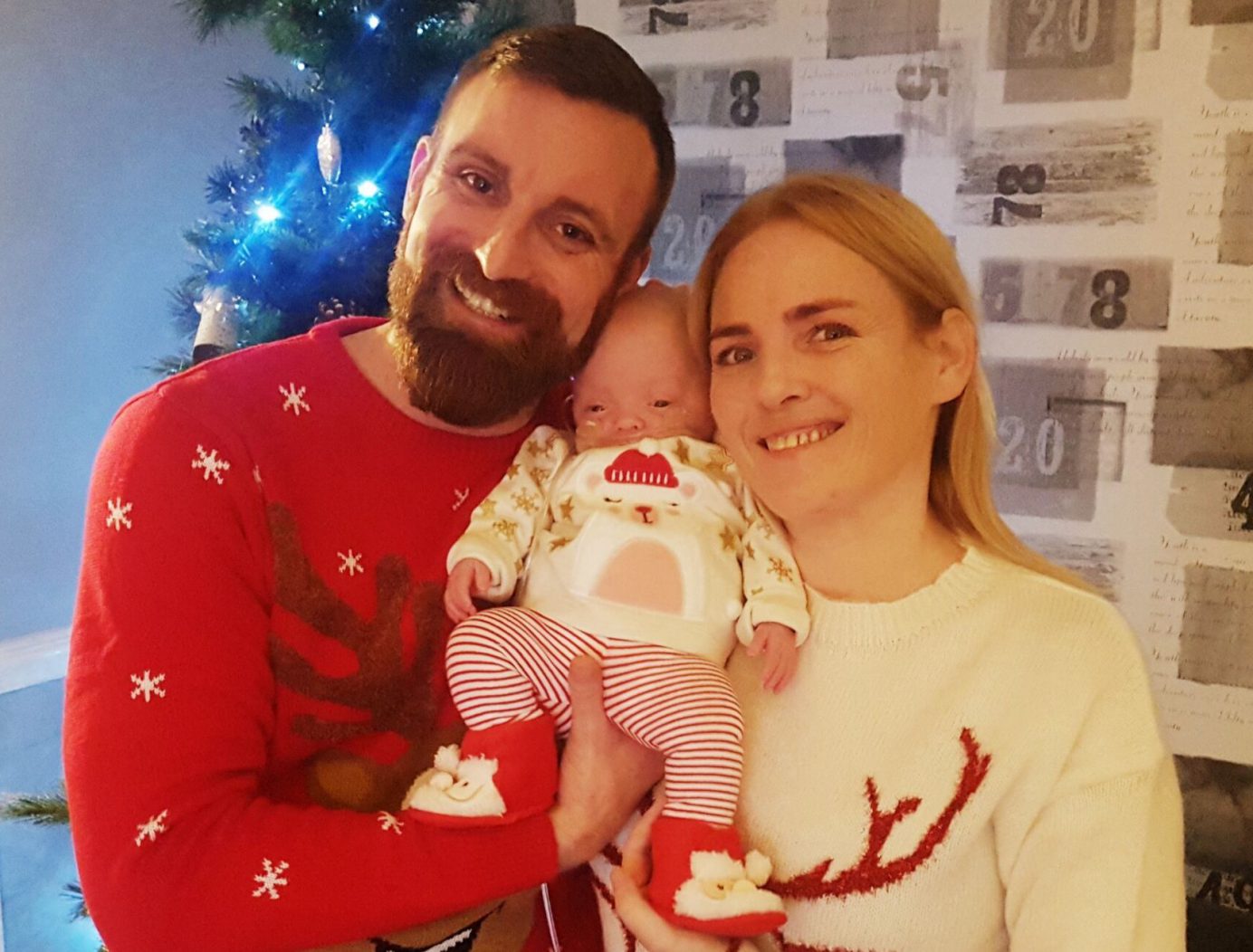 Chocolate bar-sized Baby: Sussie's Story
Jodie and Lee were told to expect the worst when Sussie was born four months early. But despite being born at a tiny 1lb 1oz, Sussie went on to make a miraculous recovery and made it home just in time for Christmas.
We were so excited when we found out we were expecting, and as the months went on, Jodie's pregnancy was perfectly healthy and normal. We had no idea that our little Sussie would make an entrance into the world so early.
Jodie mentioned she was feeling unwell, and when it got to 11.30pm that night I decided she needed to go to the hospital; I just knew something wasn't right.
Within 15 minutes, Jodie had started to give birth in the back of the taxi, and when we finally got to Wirral University Teaching Hospital, I grabbed her and yelled for help. 10 minutes later, Sussie was born at just 22 weeks and was no bigger than a chocolate bar.
It had been sepsis – either Jodie had contracted it, or Sussie had caught a bug in the womb and passed it on. It didn't matter how it happened – all we knew was that Sussie had been born at a tiny 1lb 1oz and could be held in the palm of my hand.
Just as we began to welcome our little girl into the world, the doctors told us to say our goodbyes. Her chances of survival were virtually non-existent. We were told we could stay together as a family to say farewell, that she might not look like we expected or breathe for very long… but when she whimpered they went straight to work on her.
Even though it seemed an impossible task, I told them that if she was fighting, we had to fight with her.
We needed to stay close to Sussie whilst she was in hospital. The idea of being away from her while she fought for her life was unbearable. When we were offered a room at Ronald McDonald House Arrowe Park, we accepted straight away and felt an instant relief just being moments away from our baby.
Five months later, our little miracle has made it home in time for our first Christmas together. We've been through the wars and back, but we never gave up on our little fighter. Sussie is still on oxygen, but she's absolutely perfect.
Luckily, we were in the best place. The staff were brilliant and we became very close to everyone from the canteen staff, to the cleaners and to security. We felt like part of the family and we will miss the hospital and the people there.
Ronald McDonald House Arrowe Park literally became our home for four months. It gave us the opportunity to still be together as a family and provide support and a friendly shoulder when it was needed most.
The Neonatal Unit was absolutely amazing. If we had a bad day, they would sit and have a cup of tea with us. We wouldn't call them staff, we would call them family. They weren't just there for Sussie, they were there for us all. We will never forget just how much we are indebted to all the staff at the hospital.
This December, I took part in the Liverpool Santa Dash in aid of Ronald McDonald House Charities to help raise money so that they can continue to support families like ours during their darkest moments.
Help us provide free home away from home accommodation to support families with children in hospital with a donation.