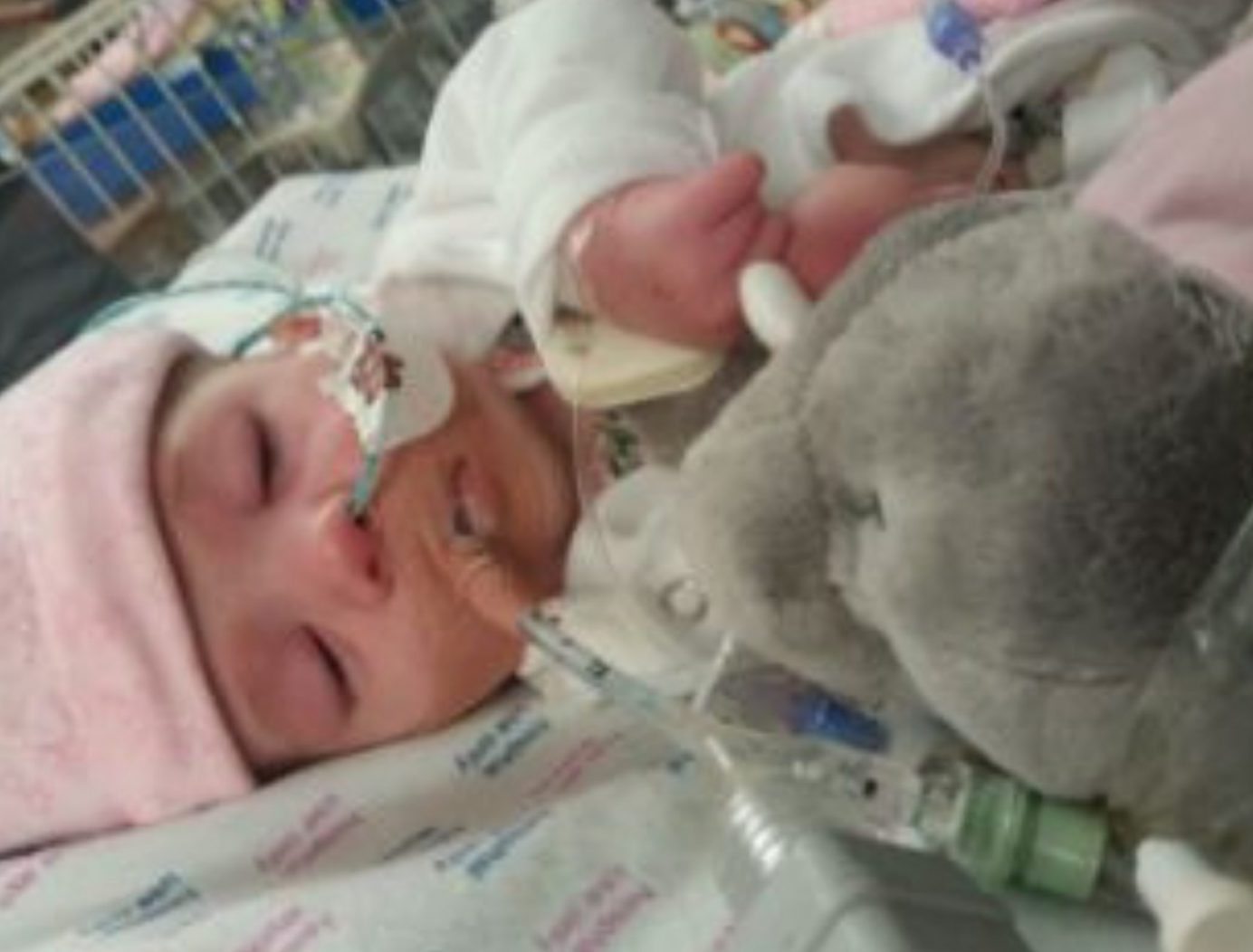 A year in Limbo: Kayleigh's Story
Staying at the Southampton House for 13 months helped parents Steph and Phil to be near baby Kayleigh in hospital and to support her throughout her long and difficult journey.
It all began on the 6 December 2016, when I was feeding our daughter Kayleigh. At first, I thought she was messing about with her feeds but then she then went all floppy and started to go blue and very cold. By this point, I was in tears and I called 999 for the Ambulance Service. They began to talk me through resuscitating her. Looking back I'm not sure how I coped but being a parent you seem to just get on with it.
The emergency services arrived and took Kayleigh off in an ambulance. My husband Phil arrived home just as I was coming out if the house so we were both picked up by a second ambulance. We arrived at the hospital to be with Kayleigh and to find out what was happening.
We were told that Kayleigh would be transferred to intensive care at Southampton University Hospital. This was quite daunting, as we didn't know anyone, the area or where we would stay. At this point, we learnt about Ronald McDonald House Charities UK, but unfortunately, there was no availability due to such high demand, and the hospital found a room for us instead.
Kayleigh made progress, deteriorated, recovered again. On New Year's Eve 2016, we finally managed to get a room at Ronald McDonald House Southampton. After numerous tests and investigations, they discovered that her lungs had not formed as they should have.
Phil and I were constantly by Kayleigh's bedside. It was a very emotional and stressful experience for us and had we not had Ronald McDonald House Charities UK, we don't know how we would have coped! The House was a home from home that kept us as close as possible to our daughter, providing us with a warm bed and our own bathroom, kitchen and lounge facilities, laundry rooms and various other home comforts.
In March 2017, we waited anxiously for what seemed like hours whilst Kayleigh had a tracheotomy (an operation allowing her to breathe through her neck). She was attached to lots of wires and cables and still drowsy, however, it was an amazing experience for us, as she was making sounds and moving around, which we had so longed for her to do.
In September, she had a feeding tube fitted. Eventually, in January 2018 we were allowed to take Kayleigh home which felt so surreal! She is now doing very well, feeding brilliantly and enjoying playing, sleeping and being vocal.
We will forever be grateful to Ronald McDonald House Charities UK for the 13 months that they housed us, especially as we live 40 minutes away from Southampton. The House helped us survive, not just emotionally, but financially too.
We will most definitely be raising awareness and doing something to help raise money for the Charity, as without these facilities, who knows where we would have been.
Help us provide free home away from home accommodation to support families with children in hospital with a donation.