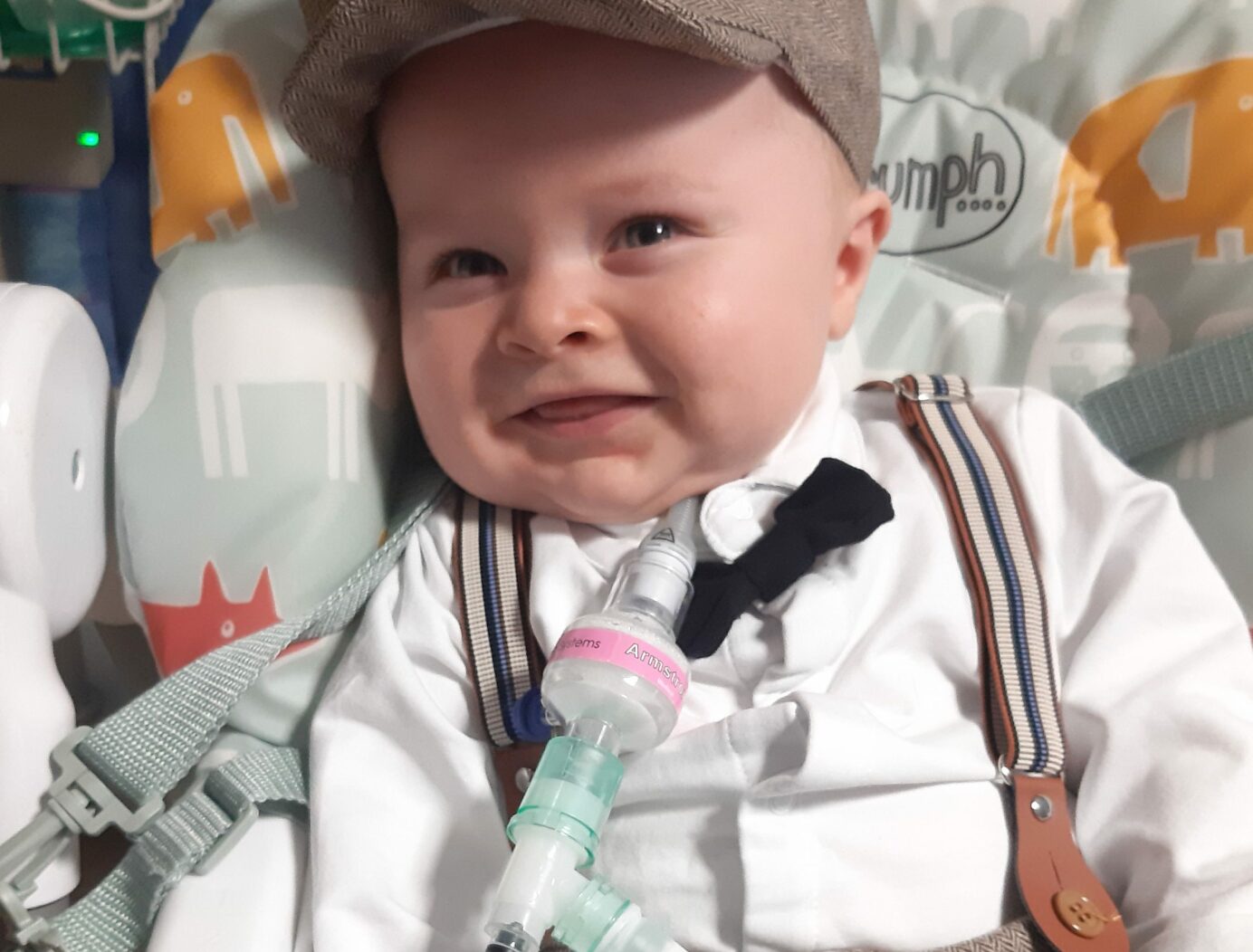 A Special Father's Day: Riley's Story
"I honestly do not know what we would have done without the House. I would have had to spend months travelling to and from home on public transport, which would have seriously limited our time together as a family."
After seven long weeks of our baby boy, Riley, struggling to breathe at home and ten visits to various GPs and hospitals, we eventually came to Royal Manchester Children's Hospital on 15 December 2019. Riley was diagnosed with tracheomalacia and bronchomaslasia, which means that his airway was collapsing when he was breathing. By mid-January 2020, he had had a tracheostomy and has since been moved onto the long-term ventilation ward where he is currently staying, as the discharge process can sometimes take up to a year.
Myself and Amy, Riley's mum, were definitely concerned about being alone and so far away from home. It was made very clear to us both that Riley would require a long-term stay in hospital and we were both worried about how we would manage away from our home for so long. It was around a week after Riley's admission to hospital that we were informed by the staff about the possibility of a room over at the Ronald McDonald House and we immediately got a referral sent over to the House. Having a room would allow us both to be just across the road from Riley and I would not have to do an hour long journey home and as I do not drive, I would have to travel on a bus. I know first-hand how important being close to a poorly child in hospital is, having had a premature baby boy, Lucas, who sadly passed away at just six days old.
Once we received the call that we had been allocated a room, we checked in and instantly thought that the House was absolutely amazing. The staff members were so friendly to us and as they showed us around, we realised that we were being offered so much more than just a bedroom. We came to see that there were so many available facilities, such as spacious kitchen areas, laundry facilities and even a large garden for us to use along with other families staying.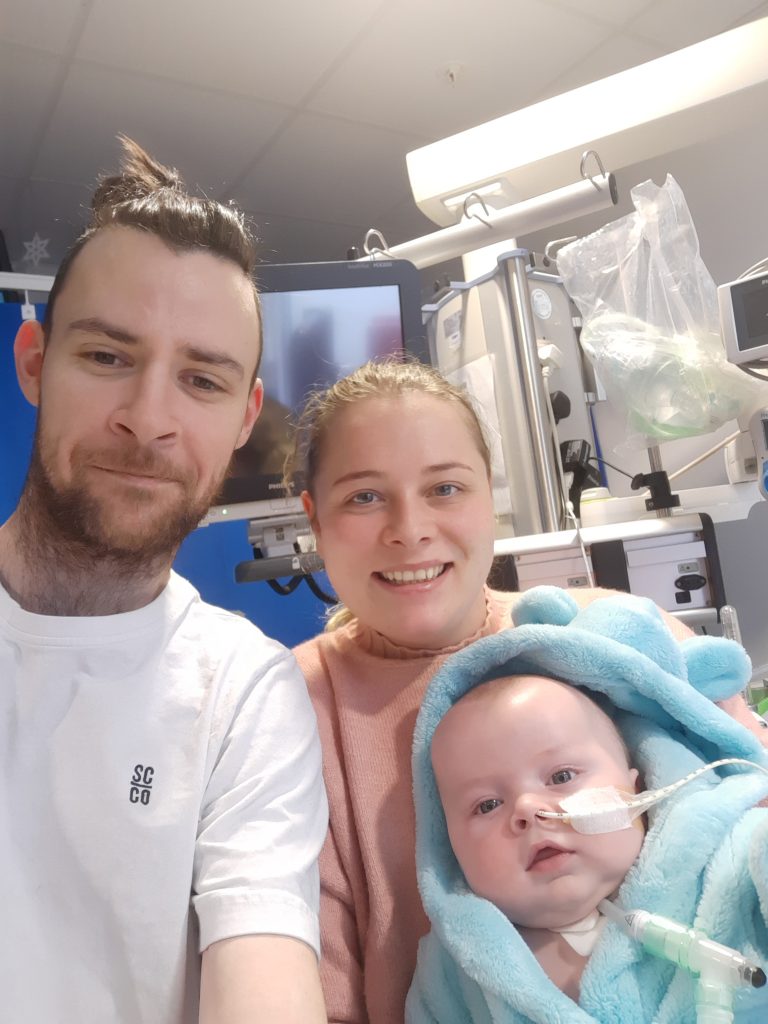 We began our stay at Ronald McDonald House Manchester just a few days before Christmas Day. It was a difficult time to be away from home but I remember that we had some really lovely Christmas gifts left outside of our bedroom door on Christmas morning. This was such a lovely touch and felt like a proper home away from home. It was amazing to see that the House arranged special events and days for the families. It was great for us to have my niece come to visit during a Family Fun Day, which made her visit extra special for us all.
Being at the House during this time has had such a positive impact on us as a family. Allowing us to stay together whilst Riley has been treated in hospital has meant the absolute world to us. Even something as simple as having the opportunity to cook homemade meals has kept us healthy and well, and has given us the chance to have some quality time for ourselves after long days of being with Riley.
Staying close-by has definitely helped Riley's recovery because we are always around for important moments and milestones and get to spend so much time with our boy – time that would otherwise have been spent travelling back and forth! I honestly do not know what we would have done without the House. I would have had to spend months of travelling to and from home on public transport which would have seriously limited our time together as a family – not to mention that the financial burden of travel would have been very difficult too.
As we approach another special day, Father's Day, I am very happy that we have our bedroom at Ronald McDonald House Manchester so that we can be close to Riley every single day and be there any time he needs cuddles or any support at all. This will be my first Father's Day as daddy to Riley and it means so much to be close to him!
Ronald McDonald House Charities is such a fantastic cause to fundraise for! Seeing first-hand how the Houses can help families like ours, I will be encouraging others to support the Charity. We have already arranged a Family Fun Day to help raise money ourselves as well as setting up a JustGiving page!
Help us provide free home away from home accommodation to support families with children in hospital with a donation.