A Grand Event – Live from Birmingham
Thu 11th Nov 2021
Birmingham
As all our Tables for the live event have sold out we are delighted to now offer our Livestream, hosted by Ed James, for FREE to all our supporters!
Location
TABLES SOLD OUT! Livestream now FREE
Headline sponsor

Ronald McDonald House Charities (RMHC UK) is delighted to invite you to its new and exciting hybrid gala dinner streamed LIVE from The Grand Hotel in Birmingham, in partnership with npower Business Solutions powered by E.ON.
As all the tables for the live event have sold out we have decided to offer the Livestream FREE of charge so that our many supporters can register and enjoy A Grand Event – Live from Birmingham.
The Livestream will be hosted by Ed James and as well as fantastic entertainment, will include incredible family stories, an online auction, a raffle and a Q & A with a very special guest.
The Livestream will commence at 7pm for 60 minutes on Thursday 11 November. Register now and we will send you the link nearer to the event.

If you are unable to attend but would like to make a donation please donate here.
Or if you are interested in sponsorship packages please contact Katie or Charlotte at katie.west@uk.mcd.com  or charlotte.smith@uk.mcd.com.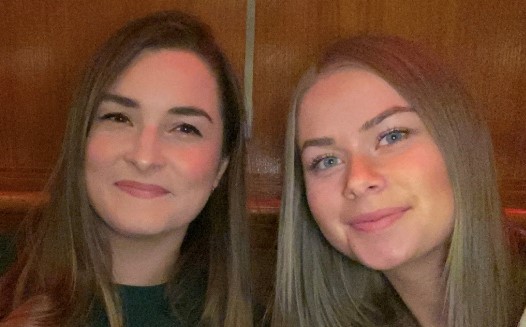 Taking place on Thursday 11 November, this hybrid event will fund Ronald McDonald House Charities UK core mission to keep families close together in hospital. All our families including those from Birmingham Children's Hospital need the support of the Charity now, more than ever, so they can continue to receive the best life-changing care for their seriously ill child.
Every penny will go a long way in helping Ronald McDonald House Charities UK support families so they can be near their sick child in hospital.
Register for FREE Livestream
Thu 11th Nov 2021 - Thu 11th Nov 2021

Read more
npower Business Solutions powered by E.ON is a leading provider of energy solutions for UK business. We support a vast range of organisations across the UK to better understand and optimise their energy consumption to remain competitive. We also help our customers to innovate and implement cutting-edge technologies and processes to achieve sustainability goals, with a particular focus on helping our customers to plan for, and ultimately accomplish, net zero greenhouse gas emissions, to move towards a greener and more sustainable future. We value our strong, long-term partnership with McDonald's, one of the most recognisable global brands at the forefront of implementing industry-leading energy saving efficiencies, and we are a proud supporter of its charity partner, Ronald McDonald House Charities UK.
Over the past six years, we have been involved with hands-on activities such as cleaning and serving tea and have sponsored fundraising events including cricket matches and the annual Birmingham gala dinner, which has helped the charity to raise more than £970,000. Our employees are also given the opportunity to volunteer at the Ronald McDonald House in Birmingham to get a feel for the great work the charity does and the difference it makes to the families it accommodates. Our colleagues come away from the House feeling like they have made a real difference and are inspired to do more. There are a number of different ways that any business can support Ronald McDonald House Charities UK, and we encourage anyone who is considering it to contact them to find out more and get involved.